ADATA XPG Xtreme Series PC3-17000 8GB Memory Kit Review
The ADATA kit we're looking at today might not look like much, but you might find yourself surprised with our results. Don't judge a book by its cover.
Published Mon, Oct 8 2012 12:42 AM CDT
|
Updated Tue, Nov 3 2020 7:01 PM CST
Rating:

97%
Manufacturer: ADATA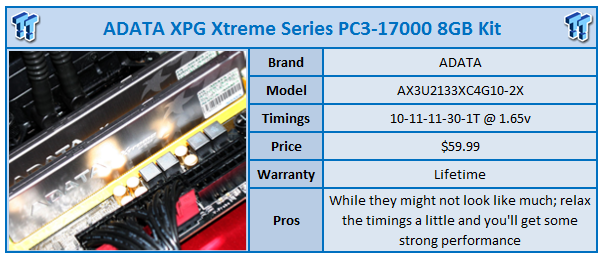 ADATA isn't one of the companies that comes to mind when we think about performance memory kits, but with the XPG line that consists of the mean looking Plus V2 series, they're a company that have managed to put together some really nice RAM kits over the years.
The XPG series is the performance division of ADATA when it comes to the RAM side of things and it's split up into three sections. We've got the Plus and Plus V2.0 series which as you'd expect fall under the Plus name. Alongside that we've got the Gaming and Gaming V2.0 series which as the past would tell you falls under the Gaming series and finally we've got the Xtreme Series which is what we're going to be looking at today.
While the Xtreme series may sound like the cream of the crop, it's actually the Plus line up that holds the fastest kits of RAM. The problem with them, though, and specialty the V2 series is the massive heatsink that is present on the kit. It can be known to cause issues with some CPU coolers. Today, though, that's not going to be a problem as we find ourselves looking at the Xtreme series.
To be honest looking at the Xtreme Series kit from ADATA it doesn't seem all that "Xtreme" with a fairly plain heatsink present. Along with that we've also got a green PCB instead of a black one which anyone who reads our RAM reviews would know is a pet peeve of mine.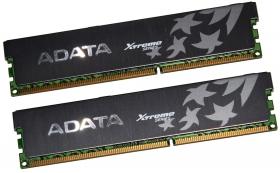 As we flip over one of the modules and take a look a bit closer we can see what's going on with them. You can see both sides are actually near identical with the ADATA logo on the left side on a silver backing.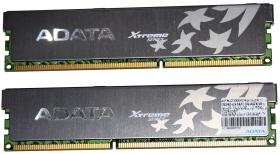 In the middle you can see we've got the "Xtreme Series" logo and to the right of that we have some weird kind of star thing going on, which we'll let the picture explain. On one of the sticks you can see a slight change with a sticker in the bottom right corner that gives us a rundown on some of the main information.
Moving in closer at that sticker it's a little hard to read due to the ADATA logos in the background, but across the top you can see the model number. Under that we've got the speed which in this case is 2133MHz DDR or PC3-17000. Next to that we have 4GX16 which kind of looks like we're dealing with a kit of RAM that comes with 16 4GB modules. But we know we're only dealing with two as this is an 8GB kit.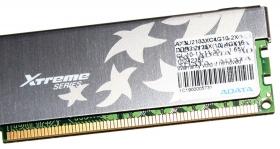 Moving a little lower we've got the timings which you can see are 10-11-11-30 at 1.65V. Finally we've got a little bit more information including a warranty warning and barcode.
As always the first thing we do is go into the BIOS and fire up the XMP Profile. Considering the speed of the kit here today we didn't find ourselves shocked at all that we got into Windows straight away.
What did surprise us, though, was when we went to the CPUID section of AIDA64. Looking above you can see we got the 10-11-11-30 timings just as we expected, but the XMP profile sets it to CAS1 instead of the more common CAS2. We actually see quite a nice little boost in performance most times with CAS1 so it's nice to see that while ADATA might've opted for slightly more relaxed timings, they've gone down the CAS1 path for some performance enhancement.
In Windows with everything up running its time to check out performance and under AIDA64 we ended up with Read / Write numbers of 21,557 MB/s / 19,526 MB/s, Copy speed of 23,765 MB/s and latency of 35.4ns.
What the lower CAS rating tends to do is help drop the overall latency of the kit. We looked at a G.Skill kit earlier in the year and you can see under AIDA64 we ended up with Read / Write numbers off 22,314 MB/s / 20,113 MB/s, Copy speed off 23,870 MB/s and latency of 39.0ns.
You can see on our G.Skill ARES PC3-17000 16GB kit we've got better performance when it comes to read and write numbers thanks to the more aggressive timings that the company opted for on that particular kit. You can see that we shave 3.6ns off the latency, though, thanks to the more aggressive CAS timings even, though, the overall timings are more relaxed on this ADATA kit.
As always it's time to get into the overclocking side of things and we work our way through the Memory multipliers till we run into problems. At that point we try to tweak with the BCLK. While staying at CAS1 we relaxed the timings a little more to 12-13-13-34 and we ended up getting up to the 2400MHz DDR divider. Moving to the 2600MHz DDR divider resulted in our system not booting.
I think the biggest surprise, though, came from the BCLK tweaking. We simply move from 100 to 101. Up to about 105 we move in intervals of 1 BCLK, after that we move to .5 intervals. Looking below you can see we ended up with our BCLK running at a very strong 107.5. This resulted in our RAM running at 2580MHz DDR, and that is only just shy of the 2600MHz DDR divider we tried.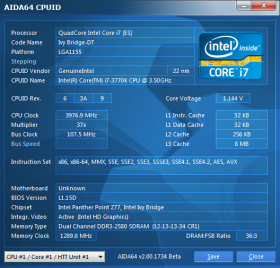 With everything working as it should we ended up in Windows and it was time to see how performance went. Considering the slightly more relaxed timings, it's going to be interesting. The strong MHz boost should make a big difference, though, and the fact that we could stay at CAS1 is also great.
Under AIDA64 we ended up with Read / Write numbers of 23,412 MB/s / 21,247 MB/s, Copy speed of 25,960 MB/s and latency of 32.7ns.
Comparing the numbers to the stock ones you can see that thanks to the overall strong boost in MHz performance across the board is increased in all areas. We also see that the latency continues to drop thanks to the CAS1 latency. As always the next step of our testing process is to bump our CPU speed up.
Quite often we find our memory staying around the 100 BCLK and we just move to a 47x Multiplier which gives us 4.7GHz. Because we're dealing with such a high BCLK we knew that wouldn't be an option today. Our hope is to get as close to 4.7GHz, though.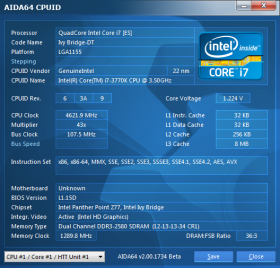 Looking above you can see we ended up with a 43x Multiplier which bought us in at 4621.9MHz. Moving to a 44x Multiplier which results in a 4730MHz just didn't want to work for us. This doesn't come as a huge surprise as we found our ASRock Z77 OC Formula maxed out at around 4.7GHz anyway.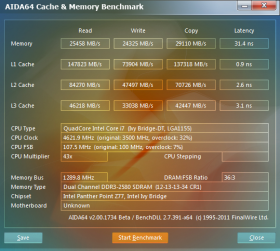 Looking above you can see the performance under AIDA64 and you can see we ended up with Read / Write numbers of 25,458 MB/s / 24,325 MB/s, Copy speed of 29,110 MB/s and latency of 31.4ns.
Overall we really end up with a perfect combination of settings and while we did relax the timings a little, the continuation of the CAS1 latency, the massive jump in BCLK and just overall strong speed that we achieved. You can see we really end up with some amazing performance.
As always when we get to these kinds of speeds we've got to remind people that everyone's system is different and you may not be able to achieve the same speeds as what we got here today. Especially these kinds of speeds as when we start to get around the 2600MHz DDR mark the Internal Memory Controller or IMC on your CPU becomes very important.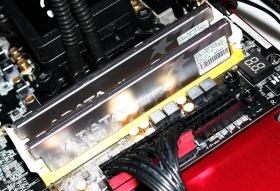 Overall, though, this isn't a fancy looking kit, but you can see today we managed to get some really strong performance out of it. Due to the fact it's only an 8GB kit compared to the more common 16GB kit we see these days the price comes in at a super aggressive $59.99. While we'd just about recommend 16GB to most people these days because of the pricing of RAM, if you want to keep the RAM budget really low and don't need more than 8GB, this is a great option. Especially if you think you might do a bit of overclocking with it. For the price, we don't see how you can go wrong.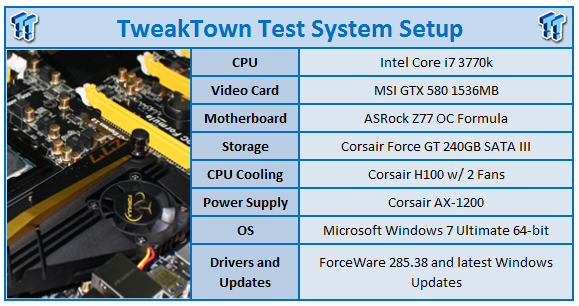 PRICING: You can find products similar to this one for sale below.

United States: Find other tech and computer products like this over at Amazon.com

United Kingdom: Find other tech and computer products like this over at Amazon.co.uk

Australia: Find other tech and computer products like this over at Amazon.com.au

Canada: Find other tech and computer products like this over at Amazon.ca

Deutschland: Finde andere Technik- und Computerprodukte wie dieses auf Amazon.de