TweakTown Laptop Testing Methodology - a look at how we do things
TweakTown will soon begin to review laptops once again - it's been a while, but we're back. We wanted to share our testing methodology with you.
Published Tue, Sep 4 2012 4:01 AM CDT
|
Updated Tue, Nov 3 2020 7:01 PM CST
Laptop Testing - How we do things
We'd like to give you a bit of insight into our laptop review process so that you know you can trust the numbers. It will also give you some reasoning behind why we do things a certain way. Some of our testing is purely objective (benchmarks) and some is subjective (quality opinion) and some is both (screen quality and sharpness).
Looking at page one, users will be introduced to the company behind the product we're reviewing. This will usually include a brief introduction to the product itself. The idea here is to get you familiar with both the company and product.
Moving on to page two, you'll learn about the specifications of the review model, any configuration options available from the factory, the price, and, if it hasn't been destroyed by previous reviewers, the packaging.
Page three will cover three very important factors to consider when buying a laptop: temperatures, cooling, and noise. The system is fully loaded with Prime 95, torture testing software that loads all available CPU cycles, and Furmark, which does the equivalent of Prime 95 on a GPU. Temperatures are then taken in various locations using a contactless IR thermometer and reported by being superimposed upon an image.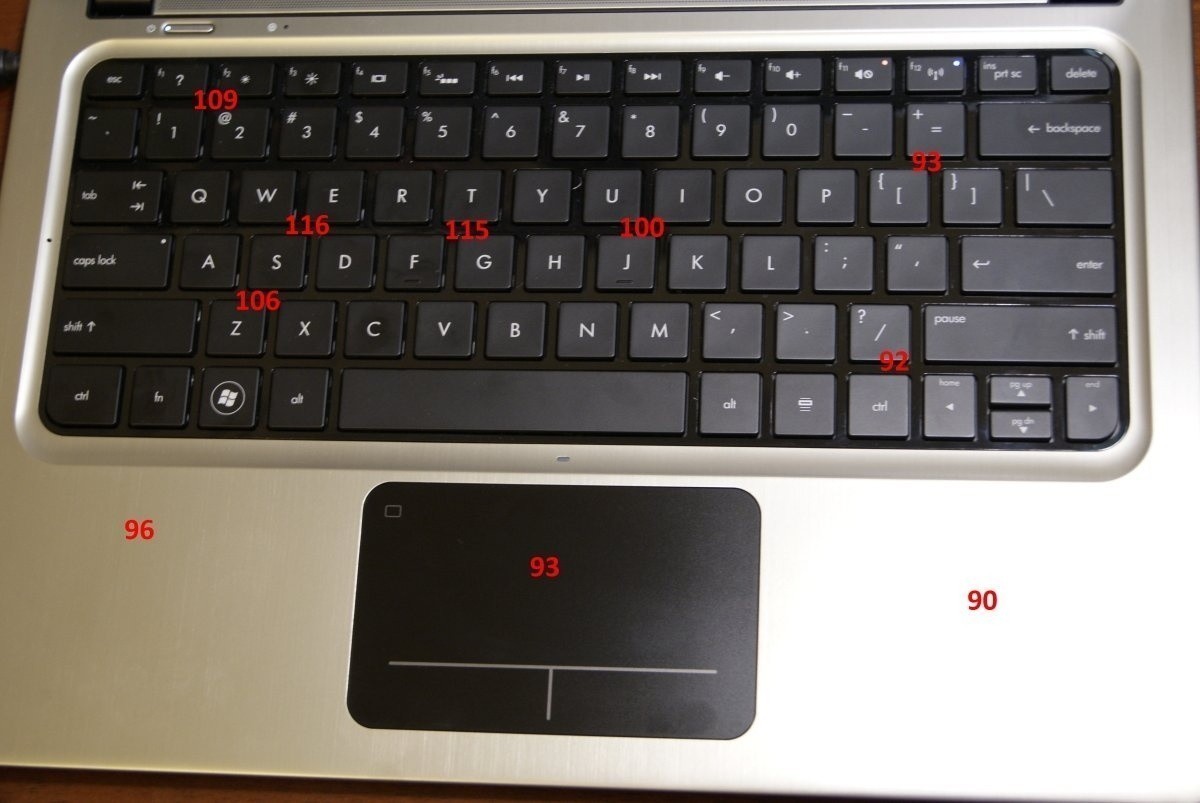 The cooling system is then discussed as this is usually the reason a system runs hot. Included in this discussion is just how loud the cooling system runs, as taken with a decibel meter. Results of this sound test are then graphed for easy viewing. For reference, 30dB is a totally quiet night time in the desert, 40dB is whispering, and 60dB is a normal conversation. You will also find a chart with the maximum observed temperatures, front and back, as well as a graph with the maximum CPU and GPU temperatures observed.
Moving on to page four, you'll be able to read an opinion of how the user interface works. The user interface includes the keyboard, touchpad, screen, and any other elements present to the user for inputting information into the system. Most of this will be opinion based, but there will be facts intertwined with it.
Page five contains an abbreviated version of this document explaining our testing methodology in short, for those readers who want the thumbnail summary. Generally, this page can be skipped over if you've read this article.
Page six is the beginning of the benchmarks and starts out with testing the accessory ports for their throughput. It also covers the layout of external ports. Ports to which an external storage device can be connected to are tested using HD Tune Pro to obtain their maximum, minimum and average read and write speeds. USB 2.0, USB 3.0 and eSATA ports are tested using a Corsair Neutron GTX 240GB SSD that is capable of saturating the theoretical bandwidth available. The Corsair Neutron GTX is housed inside an Icy Dock external enclosure which features a SATA I/II/III to USB 3.0 and eSATA converter.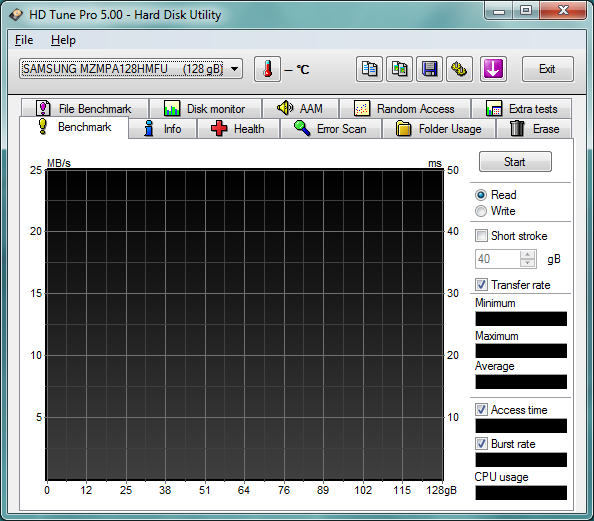 Moving on to page seven, you'll find benchmarks that test the system's ability to perform in games. 3DMark Vantage is ran on the Performance preset to get a feel for how the computer would manage gaming. The CPU, GPU and combined scores are reported. A higher overall score is the best and a high GPU or CPU score shows particular prowess with tasks that use that part of the computer.
3DMark 11 is run on the Performance preset and the Physics, GPU and combined scores are reported. This test is only run if the system supports DirectX 11. A higher overall score is the target, though a high individual result shows prowess in a particular area.
Page eight is where the results of our system benchmarks will be reported. In general, these benchmarks test the overall system, utilizing every aspect of the system or real-world applications. PCMark 7 is run to get an overall idea of how the system performs as a whole. It tests all aspects of the PC and puts a score on how well it performs overall. In this test, a low scoring area can affect the overall score, so it's important to read the analysis. A higher score is better.
MobileMark 2012 is another test run to get a feeling for the system performance taken as a whole. MobileMark 2012 uses real-world applications as part of the benchmark. We use the Office Productivity suite which includes applications like Adobe Acrobat and Microsoft Word. The test also reports battery life as all tests are run on battery. Higher is better for both results.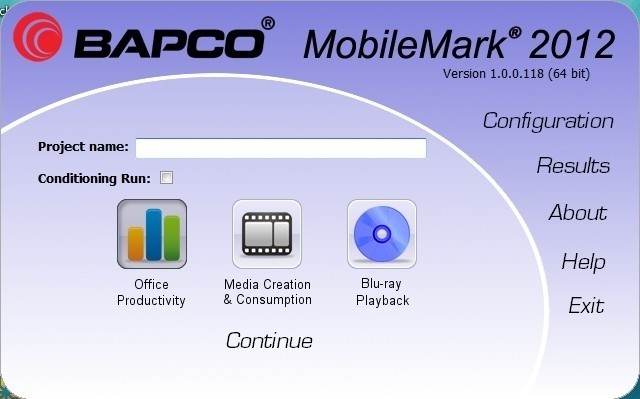 CrystalDiskMark is the exception from the rule of testing the entire system. It focuses on the storage system and tests the read and write speed of the system drive. CrystalDiskMark is run to put a number on how well the system hard disk drive / SSD runs. It measures five different metrics, of which higher is better for all. The higher the numbers, the snappier the operating system will feel, especially if the "4K" number is high, as most operating system files are small files.
Page nine contains probably the most important benchmark of the entire review: the battery life test. PowerMark is used to measure battery life of the system when set to "Balanced" and "Performance" power plans. This test simulates several different activities, but uses custom built applications.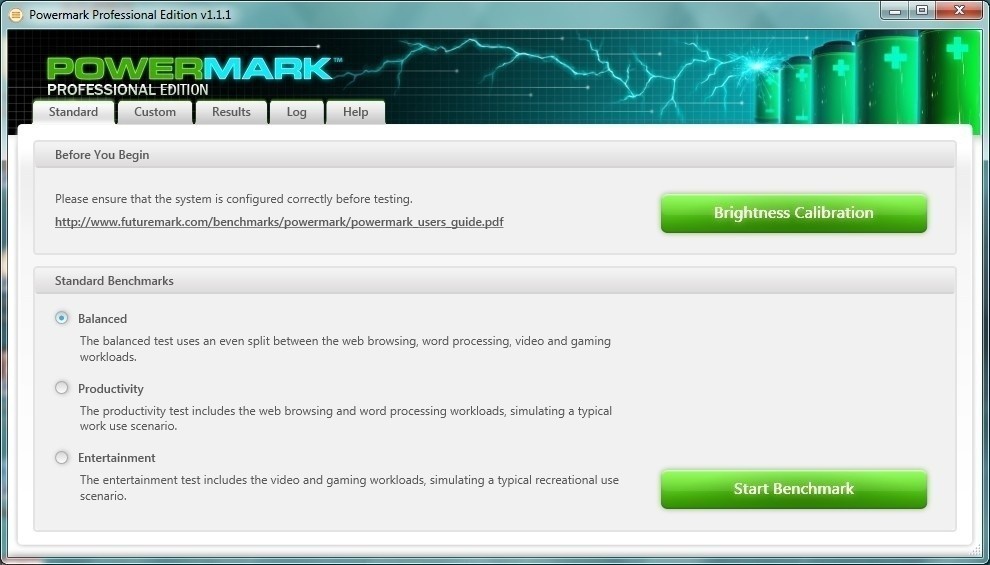 Finally, page ten covers the final thoughts of the reviewer. This includes pieces of information that may not have fit into another area or general thoughts about the machine after use. It will have a rating of the system and often a recommendation to either consider or avoid the product. Occasionally, the product will be given a TweakTown award and that will be notated here with the rating.
This testing methodology is subject to change as new products, benchmarks, and other testing methods come out. We will try to keep this article up-to-date with the latest version of our testing methodology and we'll try to keep our testing methodology on the cutting edge.
PRICING: You can find products similar to this one for sale below.

United States: Find other tech and computer products like this over at Amazon.com

United Kingdom: Find other tech and computer products like this over at Amazon.co.uk

Australia: Find other tech and computer products like this over at Amazon.com.au

Canada: Find other tech and computer products like this over at Amazon.ca

Deutschland: Finde andere Technik- und Computerprodukte wie dieses auf Amazon.de