Crucial Ballistix Elite PC3-14900 8GB Kit Review
Crucial expand the Ballistix line with the Ballistix Elite series. We show you what they're all about today.
Published Tue, Oct 18 2011 8:40 AM CDT
|
Updated Tue, Nov 3 2020 7:01 PM CST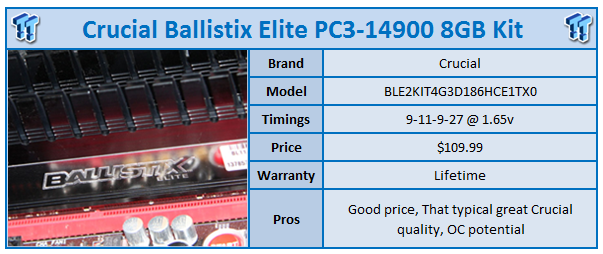 RAM is about to become a real big thing again over the coming months. With the Bulldozer platform offering some really strong memory performance and the new Quad Channel requirement that will come with the next iteration of the high end Intel platform, we're about to receive a lot of it.
For now, though, we're seeing companies continue to push Dual Channel kits out for the beloved Z68 / P67 platform. The latest comes from the team over at Crucial and expands the popular Ballistix line. The new Ballistix Elite are no doubt designed to sit at the top of the Ballistix food chain.
Pulling the kit out of the packaging, the new Ballistix Elite comprises a really good looking module with a black heatsink present and a really nice and sleek looking sticker across the middle showing us the name.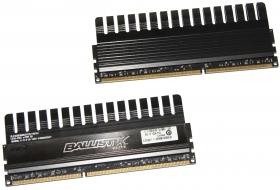 Also on that side, we have the model and some of the main specifications which we'll look at closer in just a second. Checking out the other side, you can see we've got a pretty bare setup with nothing but pure black being seen including the black PCB.
As we move in closer to the front of the RAM, we get a better idea of what's going on in terms of speed. We're dealing with a 1866MHz DDR kit or PC-14900 / PC-15000 depending on the company. Each module comes in at 4GB and uses a slightly relaxed timing setup at 9-11-9-28 @ 1.65v.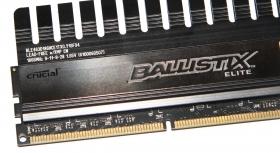 Considering the speed, it's a little looser than we'd probably prefer, but we're hoping that the kit manages to give us some overclocking headroom. Of course, with this setup we knew that getting up and running wouldn't be a problem. You can see our CPU-Z validation here. Up and running in Windows, it was time to check out the performance we could get.
Under AIDA64 we ended up with Read / Write numbers of 19,865 MB/s / 17,947 MB/s, Copy speed of 21,324 MB/s and latency of 44.2ns.
Performance for the kit out the gate is really strong under AIDA64 and we can see we've got some impressive numbers being seen, even if the timings are a little more relaxed than we'd have hoped. With that of course working fine like we'd expect, it was time to go back into the BIOS and see what we could do with the overclocking side of things.
The biggest problem with the Z68 / P67 platform is that RAM overclocking can be quite limited. With little room to move on the BCLK and the jump between dividers being quite large, it can be an issue finding that perfect speed. The first thing we try when overclocking a kit of RAM, though, is move up to the next divider.
In this case it moves our clock speed from 1866MHz DDR to 2133MHz DDR which is quite a major increase in price. Much to my surprise, though, our machine booted up and we started loading into Windows. Unfortunately we were greeted by a BSOD before we got in.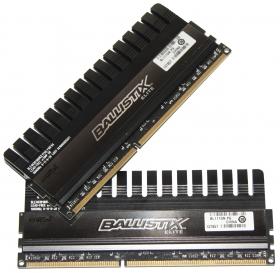 Because the timings are quite loose as they are, we didn't want to move them too much. Back in the BIOS, though, we moved from 1T too 2T hoping that would be just enough to get us up and running smoothly. Of course, booting wasn't an issue and nor was getting into Windows.
From there we went back into the BIOS to see if we could do a bit of tweaking with the BCLK, but unfortunately we didn't have any joy at all; even moving to a 101 BCLK resulted in our system not wanting to play nice. Still happy with where we ended up, it was time to see the performance increase offered. You can see our CPU-Z validation here.
Under AIDA64 we ended up with Read / Write numbers of 20,868 MB/s / 18,188 MB/s, Copy speed of 22,018 MB/s and latency of 41.5ns.
You can see compared to the default speed we see a nice boost in overall memory bandwidth and the fact that all we had to do was move from 1T to 2T to achieve a 267MHz DDR speed increase is excellent. Of course, the more relaxed timings on offer make the whole process a lot easier.
As always when we find that maximum overclock, we head back into the BIOS and crank up our CPU speed by pushing the multiplier to x52. This results in our i7 2600k coming in at 5.2GHz. With the memory working so well in conjunction with the CPU, we can see a really nice boost in performance.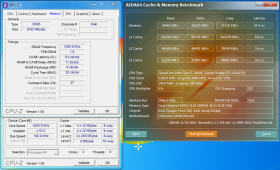 Under AIDA64 we ended up with Read / Write numbers of 24,463 MB/s / 26,267 MB/s, Copy speed of 27,128 MB/s and latency of 37.4ns.
The looser timings are probably the one thing that stands out when it comes to looking at the negative side of things. It's just so typical of Crucial, though, and I don't mean this in a bad way. When it comes to compatibility, Crucial would have to be one of the best. It just seems no matter what motherboard you install their RAM into, it's going to work.
The difference is that years ago when Crucial would use the looser timings, they wouldn't move much above stock. With the introduction of the Ballistix series, we've seen the company stick with the same idea of releasing kits that sit a bit looser in the timings department, but now they can offer a strong performance boost from overclocking, though, and that's ultimately where the evolution of Crucial has happened.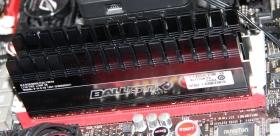 At just over $100, the Crucial Ballistix Elite PC3-14900 8GB kit offers us some strong performance and nice overclocking potential with very little effort at a great price point. The new black on black design looks really sexy as well and suits those dark colored PCBs from companies like ASUS, GIGABYTE and MSI.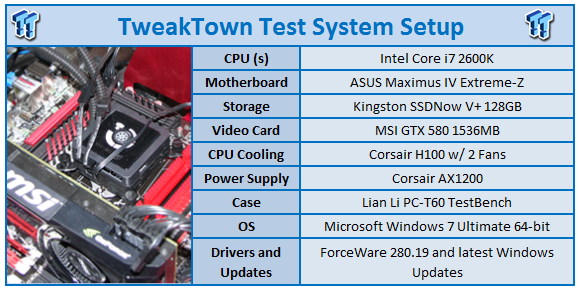 PRICING: You can find products similar to this one for sale below.

United States: Find other tech and computer products like this over at Amazon.com

United Kingdom: Find other tech and computer products like this over at Amazon.co.uk

Australia: Find other tech and computer products like this over at Amazon.com.au

Canada: Find other tech and computer products like this over at Amazon.ca

Deutschland: Finde andere Technik- und Computerprodukte wie dieses auf Amazon.de