Crucial Ballistix Smart Tracer PC3-12800 4GB Kit Review
We get mesmerized by some flashy lights on this Crucial kit. But is it able to impress beyond the bling?
Published Wed, Feb 23 2011 11:54 PM CST
|
Updated Tue, Nov 3 2020 7:02 PM CST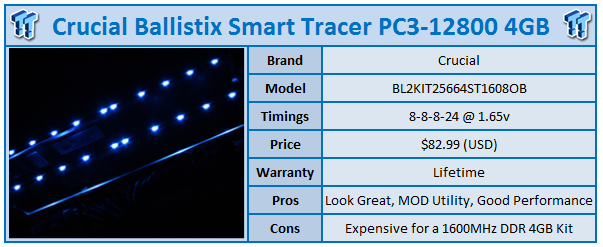 Crucial has always been one of my favourite memory companies. While they tend to lag a bit behind in the speed department compared to companies like Corsair and G.Skill, they've always made good memory that works on everything.
I didn't think we'd ever see anything too fancy from the company, though, but over the years we've seen the Ballistix series which has grown to include a few different series within that. The latest is the Smart Tracer modules that carry that LED Tracer lighting, but in a smart way.
We say 'smart way' as the company has introduced the new Memory Overview Display software (or M.O.D). We'll get into this soon, but let's first have a closer look at the actual kit of RAM we're dealing with.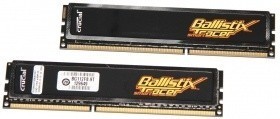 Externally the Ballistix Smart Tracer doesn't look any different to the normal Tracer stuff. We've again got two modules for our P67 platform that comes in at 2GB each. Timing wise, we've got an 8-8-8-24-1T @ 1.65v setup at 1600MHz DDR (or PC3-12800).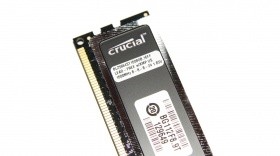 These run at the same speed as the Patriot 8GB kit
we recently looked at
, except they're slightly more aggressive on the timings front. With the speed being quite low compared to some other kits we've looked at, we knew getting to the default timings wouldn't be an issue. You can see our CPU-Z validation
here.
With the kit running as it should, it was time to check out the performance.
Under AIDA64 we ended up with Read / Write numbers of
18,670 MB/s / 17,503 MB/s
, Copy speed of
21,196 MB/s
and latency of
46.0ns
. Looking at SiSoftware Sandra, our memory bandwidth numbers are
21,380 MB/s
for Integer and
21,370 MB/s
for Float.
Compared to the Patriot kit we looked at recently, performance is slightly higher thanks to those slightly more aggressive timings. Now that we had the kit running all good at its default speeds, we took the time to bump our BCLK to 107.5.
The kit didn't have any problem botting at the same 8-8-8-24-1T timings and we ended up in Windows at 1720MHz DDR. You can see our CPU-Z validation
here.
Again in Windows and everything running well, we fire up our benchmarks to see how performance is.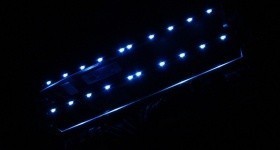 Under AIDA64 we ended up with Read / Write numbers of
20,180 MB/s / 18,857MB/s
, Copy speed of
22,877 MB/s
and latency of
43.2ns
. Looking at SiSoftware Sandra, our memory bandwidth numbers are
23,000 MB/s
for Integer and
23,000 MB/s
for Float.
Across the board this is a slight improvement over the stock clocks and again compared to the Patriot kit it's little faster thanks to the slightly more aggressive timings.
Since everything was running so well, we headed back to the BIOS and cranked our CPU multiplier so that we ended up in Windows at just over 4.8GHzm while the RAM was running at the same 1720MHz DDR.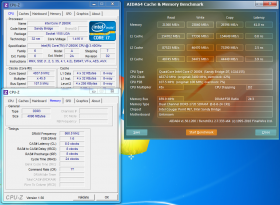 Once we were in Windows we fired up AIDA64 and you can see our Read / Write numbers are
21,360 MB/s
/
23,840 MB/s
. You can also see our improved copy time and latency.
Before we wrap it all up, though, let's take a quick look at the M.O.D. software that works with the Smart Tracer memory. Once you've downloaded it from the Crucial website you can fire it up and do a few things within it.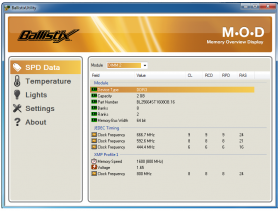 The first screen you're greeted with is one that just gives you a run down on the module, the speed, timings, voltage and some other specs. Below that is the temperature, and well, that gives you the temperature of the modules. As you can see below, both modules are running at a little over 40c.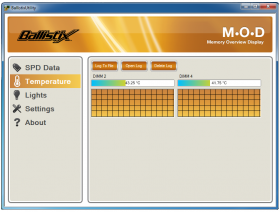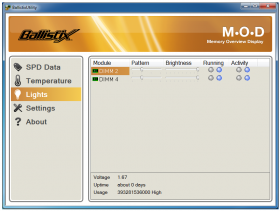 Next is the lights option and probably the best feature of the M.O.D. software. What you're able to do here is select the pattern you want to have the Tracer lights display, but handier is the ability to adjust the brightness. If your computer is in your room and you sleep with it on, the ability to drop the brightness right down would be appreciated.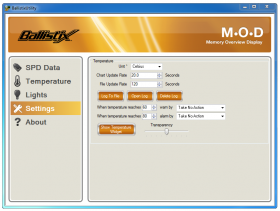 The last main window is the settings one which as you can see gives you the ability to change what unit the temperature is measured in, along with how often it updates and a few other options.
Performance on the kit is what you would expect coming in at 1600MHz DDR. It's not super fast compared to some of the 2133MHz DDR kits, but it's solid and a little better than the Patriot kit we looked at which uses slightly looser timings.
The stand out for the kit isn't the clocks, though, as it really only pants half the picture. The Tracer lights add some extra bling to let them stand out and the M.O.D. software is a nice little extra that takes what you can do with the kit to another level.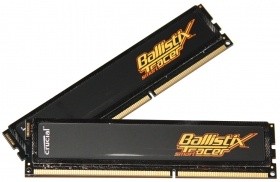 Combine all this with a nice little overclocking with the same CL8 timings and you've got a really nice kit on hand. The biggest downfall to the kit is the price which is higher than most other 4GB kits, especially PC3-12800 ones. Of course, there's more to this kit when compared to others.
You're going to pay a bit more for the Smart Tracer feature and some people aren't going to have an issue with that. Combined with the fact that on a whole performance is strong and the OC potential is there, this is a nice kit of RAM!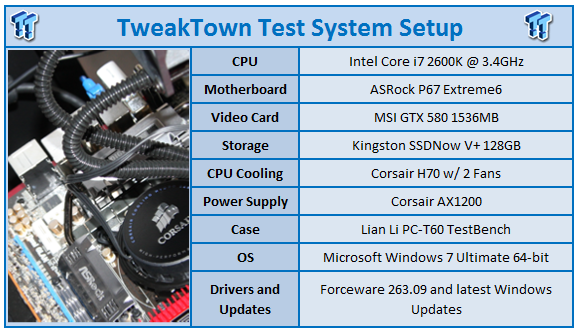 PRICING: You can find products similar to this one for sale below.

United States: Find other tech and computer products like this over at Amazon.com

United Kingdom: Find other tech and computer products like this over at Amazon.co.uk

Australia: Find other tech and computer products like this over at Amazon.com.au

Canada: Find other tech and computer products like this over at Amazon.ca

Deutschland: Finde andere Technik- und Computerprodukte wie dieses auf Amazon.de