Quick Review: NAVIGON 70 Plus GPS
Want something a little larger than the standard GPS screen? The 70 Plus from NAVIGON could be the unit for you with its super-sized 5-inch screen.
Published Dec 8, 2010 3:55 AM CST
|
Updated Tue, Nov 3 2020 7:02 PM CST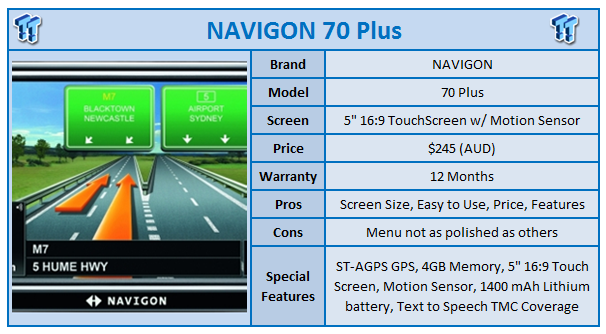 The first thing that my mum said to me when she saw the NAVIGON 70 Plus GPS was; "That's the kind of GPS I need." Straight away you see the appeal of the 70 Plus and that is its 5" screen which comes in a fair chunk larger than most other units which tend to carry a 3.5" or 4.3" screen.
NAVIGON are indeed back today with another GPS and really, this is the time to be looking at them with the holiday season around the corner. Going to new locations, visiting places that you go to only every once and a while; you really see the appeal to a GPS unit at a time like this.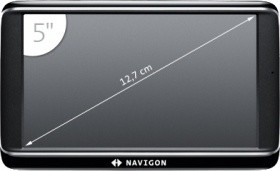 Feature wise the 70 Plus has it going on. Of course, we've already got that big screen we've already mentioned, but we've also got a number of other really nice features that we will explain as we go along. One of the big ones is the built in motion sensor; what this does is as you're going along you can just wave in front of the unit and you'll see more details. From here you can quickly select a restaurant or petrol station that's near you.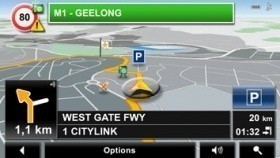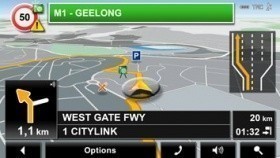 Active Lane Assist is present which makes sure you're in the right lane when it comes to taking an exit. MyBest POI lets you select your top three points of interest. For example; petrol, parking and restaurants. This is then combined with the motion sensing ability making finding that POI quick and easy.
Text to Speech is of course here and is fairly self-explanatory with it reading out street names. It's one of the handiest features since it means you have to look less at the unit and how far the street is. Instead you can just double check street signs, making sure you don't miss your turn off.
We've also got TMC which helps you avoid congestion and road works through the SUNA traffic website. Within the TMC feature we've got TMC routing info and spoken TMC updates.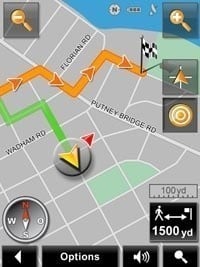 Outside of these major features you've got a load of other extras which include Pedestrian Navigation for when you're walking, Last Mile which gets you from the parking lot to the front door of your destination, Safety Alerts, Speed Assistant, Clever Parking, Reality View Pro, Day and Night mode, PIN protection and more.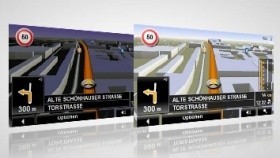 With the features looked at it's time to get up and running with the unit. When turned on we're able to lock onto a signal quickly once we're out of the garage. The overall layout of everything is similar to previous NAVIGON units we've looked at. What you do notice straight away, though, is that big screen which makes navigating nice and easy.
Once we enter our address we've got a number of options on where we want to go. There's a recommended one, but you can of course select to take one of the other options depending if that's the path you want to take.
Once you're off there's not much to it. The volume level is strong and the text to speech function works well. The motion sensor is a cool little add on; what it allows us to do is place our hand near the unit and our popular points of interest will show up. If you want to grab some petrol or a quick bite to eat, you can select the POI nice and quickly. It's something quite simple, but in no longer having to go to the main menu to access these options is a nice little addition.
If you miss a street or ignore an instruction, the rerouting is fast which is great, especially in a situation where streets are close together; there's nothing worse than missing a street and then the rerouting takes so long that you miss that one and the one after. Fortunately, this happens a lot less anyway thanks to the spoken street names. It's easier to look at the street names than it is to constantly be looking at the GPS.
For some the 5" screen is going to be exactly what you want; others will prefer something a little smaller and compact. What it really comes down to is the size of your car and windscreen. The big screen just makes everything easier, though, and for people just getting into the GPS market or maybe not having the best eyes, this is a great feature.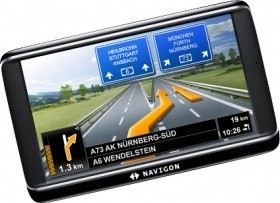 The biggest selling point is the screen and that's what's going to draw you to this unit verses something like NAVIGON's 40 Plus. If that's not enough to entice you into the 70 Plus, though, the promotion at the moment offering $155 worth of additional value could very well be the thing that tips you over with map updates, safety camera updates, accessories and two years warranty. You can see more on that promotion
here.
Even without those extras the 70 Plus continues to be a great buy. Of course, who are we to not take advantage of a sweet offer, especially at this time of year!
PRICING: You can find products similar to this one for sale below.

United States: Find other tech and computer products like this over at Amazon.com

United Kingdom: Find other tech and computer products like this over at Amazon.co.uk

Australia: Find other tech and computer products like this over at Amazon.com.au

Canada: Find other tech and computer products like this over at Amazon.ca

Deutschland: Finde andere Technik- und Computerprodukte wie dieses auf Amazon.de