TweakTown's Rating: 93%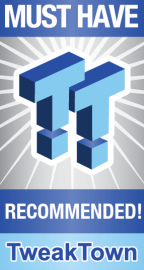 The Bottom Line
MSI's MAG 323UPF is the perfect gaming monitor for any gamer looking to dip their toes into the world of 4K gaming without breaking the bank. It's 32-inch size, paired with its 160Hz refresh rate and 1ms response time, makes any game a pleasure to play and any work requirement a breeze to undertake.
Pros
+

32-inches at 4K 160Hz is glorious

+

Versatile

+

Vibrant colors

+

Good value for money
Cons
-

Blacks lack quality

-

HDR 600 makes image quality worse
Should you buy it?
Avoid
Consider
Shortlist
Buy
MSI has just released a 32-inch version of the MAG 272UPF but with some small changes worth looking into. Introducing the MAG 323UPF, a 4K gaming monitor sporting a 160Hz refresh rate and 1ms GtG response time, aimed at Esports/competitive gamers.
According to Steam's hardware survey, most PC gamers are gaming at 1920 x 1080 (FHD), with more and more gamers adopting the 2560 x 1440 (QHD) every day. However, some gamers want to skip that jump from 1440p or want to upgrade from 1440p and make it 4K. Undoubtedly, it is a noble quest, as it comes with a pricey jump in hardware to push the resolution at an FPS above 100. It can be done, though, and once it's achieved, you are a gamer playing at a resolution only 3.2% of Steam users are enjoying.
It's possible to jump into the realm of 4K at high refresh rates without breaking the bank, and MSI provided a gaming monitor solution worth looking into. For around $799, gamers will get a 32-inch 3840 x 2160 (UHD) gaming monitor that supports a 160Hz refresh rate and 1ms response time. The MAG 323UPF is a budget-level gaming monitor with many of the right specifications to satisfy the average gamer looking to bump up the resolution of their favorite games. Let's see what it can do and discover where the positives and negatives lay.
Specifications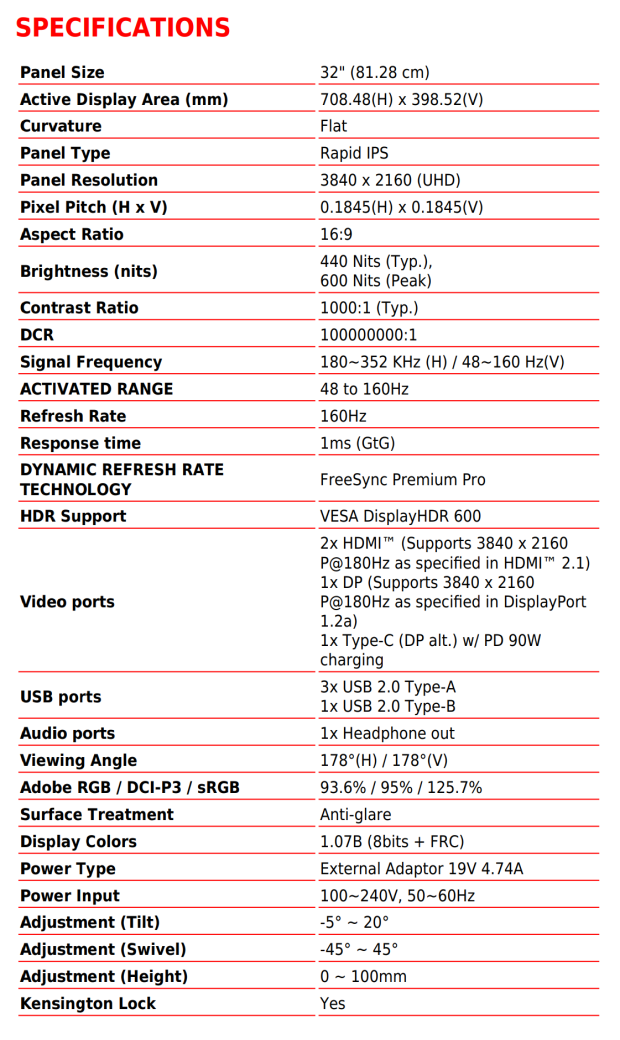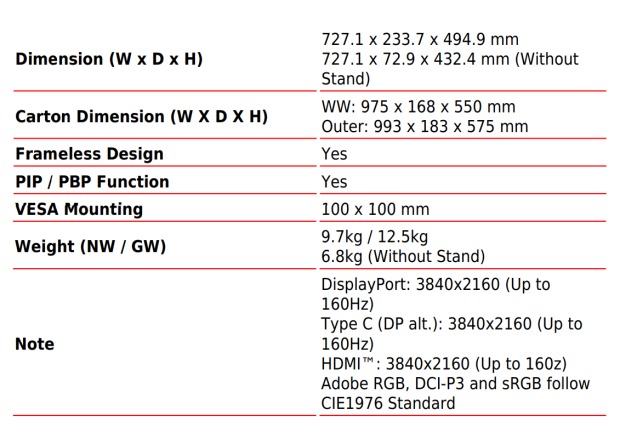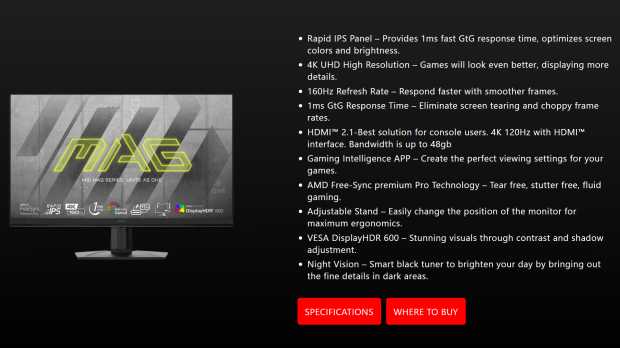 Close-up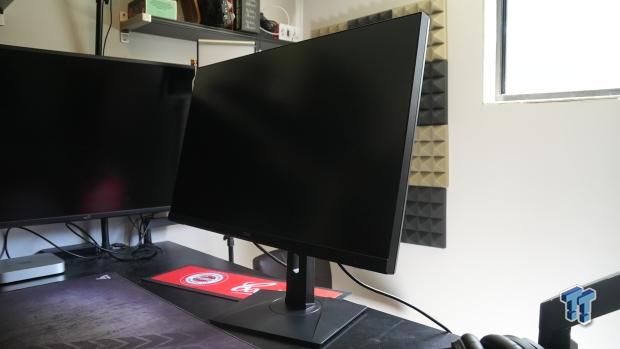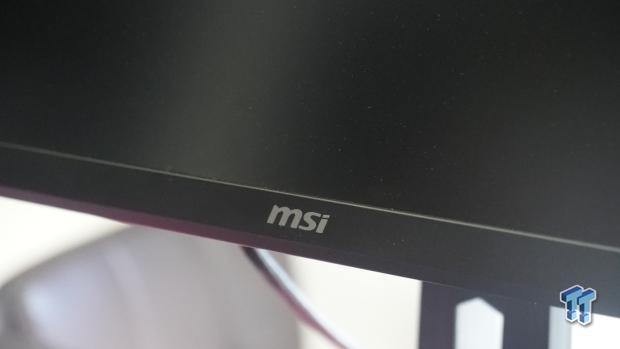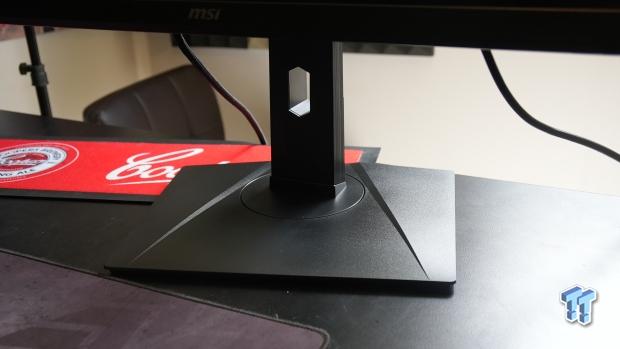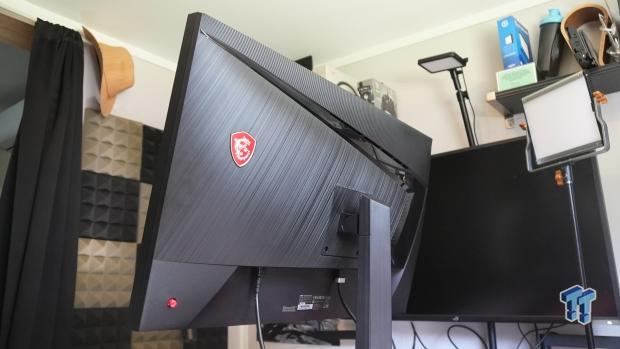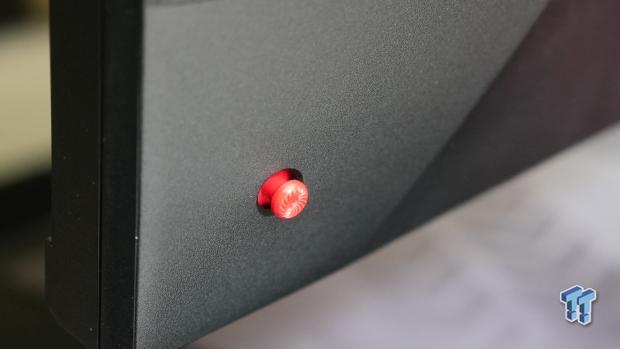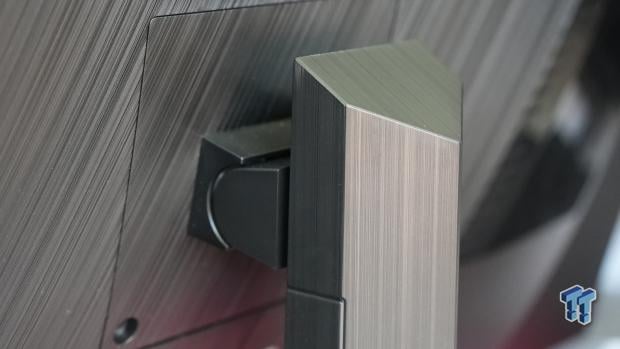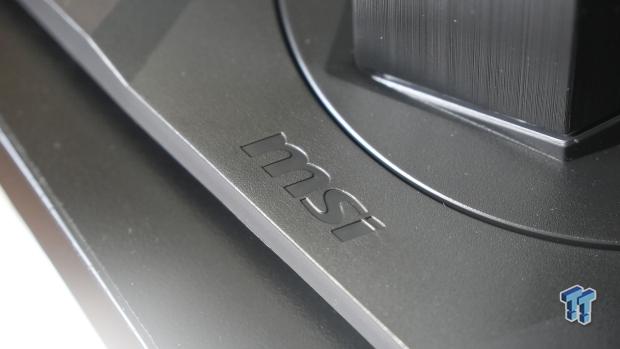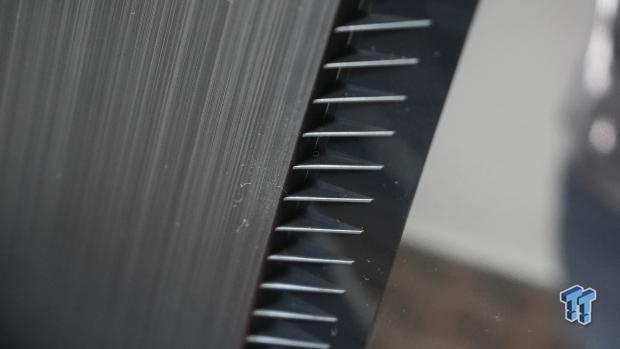 Design & Panel Breakdown
MSI has outfitted the MAG 323UPF in a very similar fashion to the MAG 274UPF, with some minimal design changes that are certainly welcomed. The MAG 323UPF is housed in a brushed black plastic shell that is relatively smooth. The back of the gaming monitor features the iconic plastic stripe that MSI has been stamping with its monitors for quite some time. The back of the monitor also includes the classic red multi-directional tool used to control the On-Screen Display (OSD) menu. Unlike the MAG 274UPF, the MAG 323UPF has a dedicated power button, meaning users won't have to try and hold down the multi-directional tool to turn off the monitor.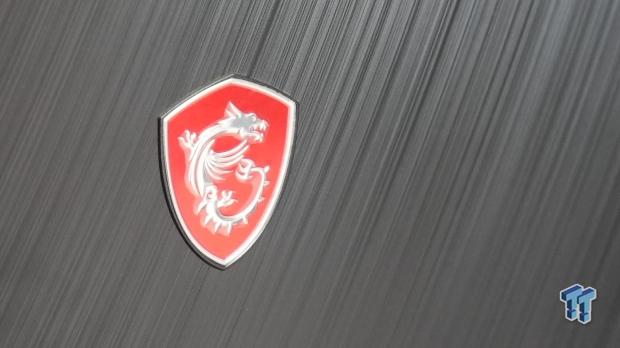 The connectivity on the MAG 323UPF is another difference compared to the MAG 274UPF, as the MSI's 32-inch variant is equipped with 1x DisplayPort 1.2a, compared to 1x DisplayPort 1.4. Other connectivity differences include 3x USB 2.0 Type-A, compared to 2x on the MAG 274UPF, and 90W PD charging through the USB-C port, up from 65W on the MAG 274UPF. Other than those specification changes to the connectivity, the aesthetics, and the inclusion of a dedicated power button, the MAG 323 UPF is essentially the same as the MAG 274 UPF.
To finish off on the physical design of the MAG 323UPF, the stand supporting the monitor offers height, swivel, and tilt adjustments between the following: -5° ~ 20° (tilt), -45° ~ 45° (swivel), 0 ~ 100mm (Height). The monitor weighs 6.8kg without the stand and comes with VESA support for those looking to equip it to a monitor arm.
Overall, the physical design of the MAG 323UPF is better than its 27-inch brother, with more connectivity options, increased PD charging capabilities, sleeker-looking aesthetics with the brushed plastic, and a dedicated power button. The physical design of the MAG 323UPF is very basic aesthetically, but that is one of the concessions one must pay when purchasing a budget gaming monitor. There are sacrifices. Instead of MSI making a "pretty" gaming monitor, they have outfitted the MAG 323UPF with performance, and the physical design choices here represent that.
Panel Breakdown
The MAG 323UPF comes with Rapid IPS technology, enabling a wide viewing angle, rich colors, and impressive color accuracy. The MAG 323UPF didn't disappoint in any of the specifications above, as throughout my time testing, I was very happy with the colors being produced - I found them rich (after some tweaks).
Out of the box, I noticed the MAG 323UPF wasn't quite as bright as I wanted it to be. Many of the colors appeared washed out, lacking that nice pop when first noticed on the screen. I bumped up the brightness level through the OSD to 90, which got me to the level of pop I was after. The wide color gamut of 95% of DCI-P3 provided a nice array of color variations that were not only good in gaming but also when viewing videos. However, this isn't an OLED panel, so don't expect those extremely deep blacks.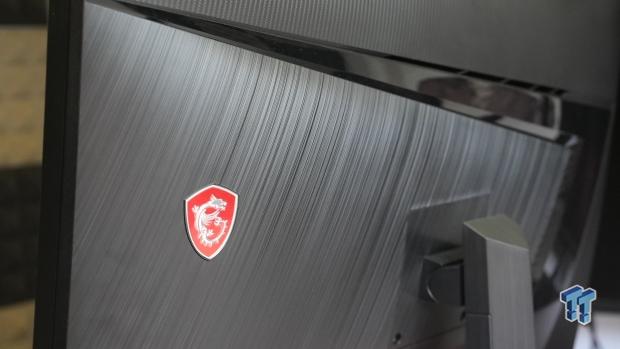 The MAG 323UPF supports a refresh rate of 160Hz, a small jump from 144Hz. While the jump certainly is small, it was noticeable, and while it didn't feel like I was playing any of the games I tested in a completely different way, it did give an extra level of smoothness to my experience. The 1ms response time felt adequate. It wasn't impressive in any way, but it did its job of keeping my aim true in times of panic throughout testing first-person shooter titles. It feels like a 1ms response time is now the standard for competitive gaming monitors, and it's a welcomed standard, as anything above that just feels like you are playing slightly behind the 8-ball.
Throughout my time testing the MAG 323UPF, I most enjoyed the monitor in SDR, not the HDR 600 that it comes with support for. I found when enabling HDR in Windows, it completely washed out all of the vibrant colors, making for an overall terrible picture.
Performance
As with all of my gaming monitor reviews, I use the display I'm testing for approximately a week, likely longer, and throughout this time, I test it in various ways. A lot of time is spent in writing sessions, word processing, excel work, video watching, and gaming. Before I get to gaming, the MAG 323UPF was an awesome monitor to work on. The large 32-inch screen paired with the 3840 x 2160 resolution made managing multiple windows extremely easy.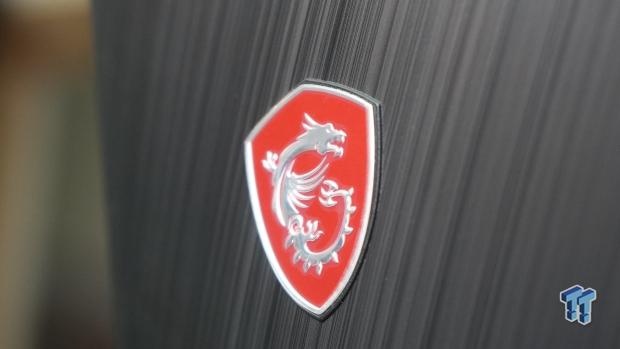 Now to gaming. I tested the MAG 323UPF in various titles: Apex Legends, Overwatch, Age of Empires IV, Doom Eternal, and Starfield. Each game played very smoothly on the MAG 323UPF and made the monitor shine in different ways. It was immediately clear that the MAG 323UPF is best suited for gamers who are very big into Esports-focused titles, typically first-person shooters such as Apex Legends or Overwatch. Games such as Starfield or Age of Empires IV still played well, but if RPG/RTS games are what you play most, I'd point you to other gaming monitors that would be much better suited.
The MAG 323UPF is an Esports gaming monitor. Its high refresh rate, paired with a 1 ms response time and 3840 x 2160 (UHD) resolution spread across 32 inches, made for an extremely immersive gaming experience. I believe 32-inch gaming monitors are the best-sized gaming monitors for an immersive yet competitive first-person shooter gaming experience. The monitor being larger brings you into the game more, compared to a 27-inch display where you are very aware that you are looking at a monitor. For me, a 32-inch 4K gaming monitor with a high refresh rate is the peak of 4K gaming, and the MAG 323UPF certainly achieves that.
Final Thoughts
So, is the MAG 323UPF worth the $799 price tag that MSI has slapped on it? As always, that depends on what you are after from your gaming monitor.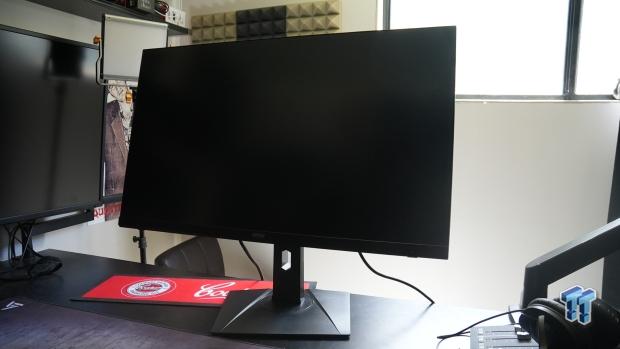 If you are looking for a 4K gaming monitor that moves away from 144Hz into the slightly improved land of 160Hz while also having a large enough display that is both appropriate for immersive RPG-like titles and first-person-shooter titles but aren't looking to break the bank, then the MAG 323UPF would be a great fit. I would argue that the jump from 144Hz and the increase to 32 inches makes the $200 difference between the two monitors worth it.
As mentioned, the 32-inch display size is perfect for 4K resolution. It's big enough to play immersive titles while also being small enough that you can lock into a fast-paced title. This is why I would recommend the MAG 323UPF over the MAG 274UPF - simply because after I used the 32-inch, I could never go back to the 27-inch. I would recommend the MAG 323UPF to any gamer who is looking to dip their toes into the world of 4K gaming without breaking the bank, as every title that was thrown at the MAG 323UPF provided a thoroughly enjoyable gaming experience that I believe most gamers would find satisfactory - not overly impressive, but easily good enough for to earn it a recommendation.
Additionally, the MAG 323UPF doubles as an incredible work monitor. Its screen size, resolution, and refresh rate made writing reviews, browsing the web, and general tasks a breeze. Incredible work here, MSI.