Lenovo Legion 5 Pro (2022 Edition) Gaming Laptop Review
Lenovo's Legion 5 Pro (2022 edition) gaming laptop gets the Intel Alder Lake treatment along with faster GeForce GPU and more.

Published Jul 28, 2022 10:11 AM CDT
Introduction, Specifications, and Pricing
Lenovo is in the midst of launching its new lineup of ThinkPad productivity solutions, and alongside those, their gaming division is also pushing out the latest Legion platforms. These notebooks, of course, are getting upgraded to Intel Alder Lake. The model we last reviewed was sent with the i7-12700H, 32GB of DDR5, and the RTX 3070 Ti Laptop GPU. This build-out is similar to the Razer Blade Advanced we recently reviewed, albeit with a lesser CPU; our Razer sample had the 12800H.
Specifications
Our sample of the Legion 5 Pro is the model on the right in the above image, and it carries an MSRP of $2599. The lower-end model above swaps out the GPU, memory, and storage for lower-cost parts.
This being said, our Legion carries the Core i7-12700H, a 14-core part, with hybrid architecture, with the split being six performance cores and eight efficient cores; the P cores side does offer HT, so thread count lands at 20. As mentioned above, we have 32GB of DDR5 that operates at 4800MHz at CL40. This is the second generation of gaming notebooks to use the NVIDIA GeForce RTX 3000 series for its dedicated GPU, our model deployed with the 3070 Ti.
The display on this solution is a 2560x1600 IPS solution 500nits brightness and supports up to 165Hz refresh. Storage on this machine comes from Samsung, an OEM 980 Pro SSD type solution, though this can always change depending on supply, but our last few platforms from Lenovo have used these drives, so they have a solid hold on them.
Additions include Gigabit ethernet from Intel, which works alongside the AX211 chipset giving this notebook WiFi6e capability. We also have connectivity that includes USB 3.2 gen 1 and 2 alongside Thunderbolt 4 and HDMI output.
Notebook Overview
Lenovo Legion 5 Pro (2022) Overview
Our first look at the Legion gives way to a smooth finish on the chassis, Lenovo branding tucked away on the edge while Legion branding takes front and center. This laptop has a rear I/O that we will dive into shortly.
Getting into connectivity, the Legion offers gigabit LAN, USB-C, and HDMI on the rear I/O. We also have two USB 3.2 ports and proprietary power input.
The left side houses Thunderbolt 4 port and USB 3.2 via the Type-C.
The right side is where we find the more traditional connections for headphones and USB. There is also a handy switch to disable the webcam.
The bottom of the Legion offers a sizable vent solution across most of the top, and rubber feet keep the notebook up off your desk to allow air to pass through.
Internally, we have a large heat pipe system connecting the two fans to the CPU/GPU. We can also take note of the DDR5, slotted, so it is upgradable for more capacity, up to 64GB. The two M.2 slots are out like wings on the PCB, and RAID is supported if enabled in BIOS. WiFi lives above the m.2 slot on the right.
The battery is a 78wH unit 15.44v.
With the notebook open, the keyboard is recessed into the chassis. The power button centered up top, and the trackpad is offset to the left.
In the dark, we see the backlighting on the Legion. It is aRGB, so you can customize the theme and color of each key.
BIOS/UEFI and Software
UEFI
The BIOS on the Legion offers the dashboard you see above with the option of entering a more traditional setup. This dashboard allows you to change basic options like boot order, and thermal mode, and switch between dynamic and discrete graphics.
To get into the more traditional BIOS, we hit F2 on this screen. We are then moved to the white screen BIOS you have seen above, where the first screen shows the installed hardware. The second screen is configuration and is where you can change SATA mode and turn on RAID for the NVME drives. You can also disable Wi-Fi, among other things. Last, we have the typical boot menu where you can set up network boot or USB.
Software
The included software is Lenovo Vantage. This software does everything for the Legion, including monitoring the hardware and allowing you to configure options like GPU overclocking, network boost, and switching between discrete and hybrid GPU modes.
Further options include hardware status.
Lastly, Vantage does handle system updates for you along with warranty and support.
CPUID for this notebook is above.
System/CPU Benchmarks
Cinebench
Cinebench is a long-standing render benchmark that has been heavily relied upon by both Intel and AMD to highlight their newest platforms during unveils. The benchmark has two tests, a single-core workload that will utilize one thread or 1T. There is also a multi-threaded test that uses all threads or nT of a tested CPU
Our comparison for 2022 notebooks is slowly building. At the time of this writing, we have two other 12th Gen platforms along with last year's Razer Blade to compare. In any case, the Legion did very well in R23, pulling in a single thread score of 1801 that even beats out the 12900HK in the MSI Raider. nT too was good, 16466 for the Legion, only 200 points shy of the 12900HK.
AIDA64 Memory
Memory bandwidth gets a sizable bump with the move to DDR5, the new Legion grabbing 65K read, 58K write, and 57K copy.
BAPCo CrossMark
CrossMark™ is an easy-to-run native cross-platform benchmark that measures the overall system performance and system responsiveness using models of real-world applications. CrossMark™ supports devices running Windows, iOS, and macOS platforms.
CrossMark showed the Legion performing up with the Raider from MSI, and even with a lesser CPU than this year's Blade, the Legion was the better of the two platforms pulling in 1999 vs. 1578 from the Blade.
UL Procyon
With Procyon, the Legion outdid the MSI by a few points in Photo, though lost a bit in video and then picked it back up in Office operations. In any case, the Legion is markedly better than the Blade in this scenario.
Graphics, System I/O, Battery, and Gaming
System I/O Performance
3DMark
CPU Profile again showed the Legion is a finely tuned machine. Single thread, we land at 998, a few points back of the MSI, but at 16 threads, the Legion lands about 800 points higher than the Raider.
Timespy again showed increased performance over both the iterations of the Blade. We landed at 11974 overall, 2000 points better than this year's Blade Advanced.
Running 3DMark Storage, we see a pretty impactful difference in the drives these notebooks come with. The Legion enjoys Samsung drives which gave us a score of 543, the best we have seen to date.
Battery life, while not a huge issue for a notebook that will be on mains most of its life, did see decent numbers, including 57 minutes of gaming and 198 minutes of office work.
Last, we have our gaming test with Cyberpunk 2077, high settings. Here we only have the blade Advanced for comparison, but the Legion is damn near on par with it, pulling in 74 FPS at 1080p and 50 FPS at 1440p.
Thermals and Final Thoughts
Thermals
With our Seek Thermal Camera, we got some good images of the Legion 5 Pro during testing. This showed a definite hotspot at the crease, temperatures peaking around 49c. You can also see two cold zones on the keyboard where the fans pull in air.
Final Thoughts
I was able to use the Legion for a few weeks as my daily and gaming machine, coming away remarkably satisfied first by the performance of the notebook in everyday tasks, along with my work here at TweakTown that requires me to manage and edit my images and put together all the parts for these reviews. Adding in gaming, the Legion is just a fantastic laptop that can easily handle most AAA titles. The typical factory bloatware is minimal on these machines, which is a godsend when trying to benchmark and compare platforms.
Starting with usability, the number of ports on this machine rivals most desktop motherboards. With more important things like power and networking on the back, you do not have to work around cables constantly. That said, we do have both USB and Thunderbolt within reach on the left side of the Legion, while the right side is left for your headphones. The keyboard has fantastic feedback, similar to a mechanical board with cherry reds and the trackpad seems to work fine, though I always opt to have a mouse when possible.
In benchmarking, the Legion is a clear winner. It outperforms this year's Blade 15 Advanced all day long, even with its lesser CPU, and this, to me, is attributed to the BIOS tune and better cooling system Lenovo has in place. In some scenarios, we even saw the Legion go toe to toe with the 12900HK/3080Ti combo of the MSI Raider.
Closing this out, the last real thing to note is pricing. The Legion 5 Pro, as configured for this review, has the 12700H, 3070 Ti, 32GB, and 500GB SSD, and this comes with a $2599 MSRP. For comparables, the Blade 15 Advanced in our charts has a similar build, with the 12800H at the helm, and retails for $2999 though it performs worse than our Lenovo that you can get your hands on for $400 less! A win-win for consumers!
| | |
| --- | --- |
| Performance | 95% |
| Quality | 95% |
| Features | 95% |
| Value | 98% |
| Overall | 96% |
The Bottom Line
Lenovo's 2022 Legion 5 Pro is an amazing gaming laptop that punches above its class and comes highly recommended.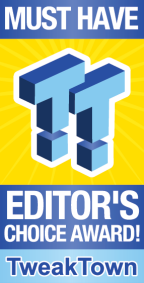 Lenovo Legion 5 Pro (AMD Ryzen 7 5800H)
Today
Yesterday
7 days ago
30 days ago

-

-

-

* Prices last scanned on 8/12/2022 at 12:44 pm CDT - prices may not be accurate, click links above for the latest price. We may earn an affiliate commission.
We openly invite the companies who provide us with review samples / who are mentioned or discussed to express their opinion. If any company representative wishes to respond, we will publish the response here. Please contact us if you wish to respond.