XPG Lancer RGB DDR5-6000 32GB Dual-Channel Memory Kit Review
XPG's Lancer RGB DDR5-6000 32GB dual-channel RAM kit manages to impress. Join us as we fully investigate and show our findings.

Published Tue, Apr 26 2022 5:05 PM CDT
Rating:

95%
Manufacturer: XPG (AX5U6000C4016G17H-DCLARBK)
Introduction, Specifications, and Pricing
We finally made it! While the journey to get to this point, where we could hand over a DDR5 review, has been one hell of a trip through BIOS corruption, motherboards not working properly, and at least one set of DDR5 that turned out to be flakey, had us chasing our tails for months trying to sort it all out. However, as we do, we work through the issues and eventually win out so that we can bring you a look at the latest and greatest tech of today.
XPG was the first to look us up and ask that we have a look at their new DDR5. With that request, we initially got to look at the Lancer kit, but after a conversation with XPG, they turned the tables and sent us another, more impressive kit for review. With this kit, we see things like power management on the RAM now, on-die ECC for any system, not just AMD, and the introduction of XMP 3.0 with its programmable slots. We also move into kits being made with a dual-rank layout, which with two sticks means that DDR5 runs in a 4 x 32 configuration, similar to quad-channel of HEDT setups.
While we already mentioned the Lancer series from XPG, they have decided to up the game and send over a set of Lancer RGB rather than have us look at the vanilla option without lighting. Making it a bit better, these kits start at 5200 MT/s, but XPG opted to send over a kit rated at 6000 MT/s, which should give us some fairly decent results. With what we hope is the worst already behind us, let's move forward and look at what sort of performance one might expect moving to DDR5 with a new 12th-gen Intel or, soon enough, the latest AMD has to offer.
The specifications chart was taken from the product page and is generic in its provided information. We can see that this kit is classified as DDR5 U-DIMM sticks, and the Lancer RGB comes in black or white heat spreaders. Each stick is 16GB in capacity, so base dual-channel kits start with 32GB of density. XPG offers only two speed options at this time, where it is either 5200 MHz or 6000 MHz, and with ours, it is the CAS40 6000 option. As we can see, the faster kits require 1.35VDIMM to operate and can do so within a 0°C - 85°C Thermal range. Each stick measures just 40mm in height, which fits under many air cooling options, and while we are shown a 74-gram weight figure, our sticks weigh 70.1 grams each. Lastly, we see that all XPG DDR5 kits come backed with a limited lifetime warranty.
Less generically, the AX5U6000C4016G-DCLARBK kit we have in hand comes with an XMP profile that allows this RAM to run at 6000 MHz using 40-40-40-76 2T timings, requiring 1.35 VDIMM within the XMP 3.0 profile. The SPD profile of this kit is set to 4800 MHz with 40-40-40-76 2T timings but needs just 1.10 VDIMM to run stably. Visually, XPG did not release anything super aggressive or overly styled. Yet, at the same time, it added just a few visual cues, enough to make it so their XPG DDR5 kits will look spectacular in any system that can run them. A defined body line separating the brushed aluminum on the right, where the XPG logo is placed, and the finely painted lines on the left with the DDR5 notation found there. At the top, there is a triangular-shaped portion of the diffuser bar for improved side view aesthetics, but from the top, the diffuser runs the entire length of the stick.
Like anything else new to the world of PCs, there is a premium associated with upgrading to the latest and greatest tech. Comparing pricing across all of the 6000 MHz kits we can find for sale right now, XPG does not appear to be asking anything out of the blue, as we see that XPG is at the lower-end of the cost spectrum. The only more affordable kit does not come with RGB, and depending on where you shop, the XPG Lancer RGB is the most cost-effective solution based on its feature set. What strikes us as a touch odd is that the black kits sell for $327.48 on Amazon, but remember, there were options. Right now, Amazon shows the no-LED version of black Lancers for $349.99, and even more heinous is the $399.99 price of the white RGB kit.
Remember that these are not third-party listings either; these are all from the XPG Store! Just know, while we are not happy with the pricing scheme overall, when it comes to the Lancer RGB that we have in hand, while nowhere near DDR4 pricing, being the most affordable RGB solution out at this moment carries a lot of weight with us.
Packaging and XPG Lancer RGB
The packaging is near identical to what we are used to with XPG DDR4 kits. The bright shiny red packaging is an eye-grabber, where we see a nearly life-sized image of one stick of the pair inside the box. At the top, we find notations of sync method compatibility, while the bottom is used to deliver the XPG Lancer RGB DDR5 memory at the left and the density and speed shown at the right.
The back of the packaging allows a view of the product stickers on the back of each stick through cutouts on the right side. We also see the company information to the left, just before the product sticker for the packaging. Between the cutouts is a QR code, which will take you to the Lancer RGB product page.
Inside the box, the Lancer RGB comes nestled inside the form-fitting plastic, which is designed to keep static from damaging the RAM but should also keep dust and debris at bay while the kit ships to your door.
Fresh out of the packaging, we have one clean stick that looks perfect, while the other has some form of an oily residue on it, which appears sprayed to some extent, not something caused by improper handling. Some time with a microfiber towel did eliminate most of it, to be fair. Beyond that, the painted lines on the left half of the sticks lead your eyes to the RGB diffuser in the middle, but we could have done without the DDR5 notation. We would rather they be all black and brushed, but this is not a horrible look and is something we got used to pretty fast.
The opposite sides of these sticks mirror what we see on the front, down to the DDR5 notation and the XPG logo. However, our main reason for stopping here was to look at the product sticker. The full part number for this RAM is on it, with speed, timings, and voltage all provided there, within easy view.
We mentioned earlier that while the sides offer a smaller triangular-shaped diffuser section to view from the sides, the entire top is made of an exposed diffuser, which displays the RGB lighting from end to end. We also like that XPG added their name to the top of the diffuser, making it simple for anyone seeing the build to know who made your shiny new DDR5.
When it comes time to insert the XMP Lancer RGB into a mainstream system, this is the view many will have. In this instance, packing these sticks close together in a 4-DIMM arrangement would vastly block the majority of the side RGB lighting, but to be fair, with the top fully exposed, there is still plenty of lighting to go around from these sticks.
While we have used Thaiphoon Burner to read detailed IC information in the past, it is not yet updated to work with DDR5. In reality, we fired up a batch of tests, ran the kit for an hour or so, and promptly removed the heat spreader. Under the aluminum and foam tape, we find these SK Hynix H5CG48MEB. Since this is the first time seeing and using these ICs, we are not in a place to say much so far, but we do know that these sticks run and do offer a little bit of flexibility.
We also included an image of this unlocked PMIC from ANPEC. The model of this power management IC is APW8502C-AX60N. At this time, all we can say is that it seems to work flawlessly and allows for VDIMM overvoltage beyond 1.43V.
Our new test system looks amazing with that flood of RGB lighting emanating from the XPG Lancer RGB in our APEX board, paired with the 12900K. While there is a ton of light coming from within those black brushed aluminum heat spreaders, with this specific DIMM slot layout, you can now see what we were on about with blocking the side portions of the diffuser when installed next to each other.
Test System Details
To obtain the AMD CPU-Z screenshots, you will see directly following this image, and this is the system we used to do it, as well as in attaining the results seen in the following pages. Thanks go out to be quiet, ASUS, and NVIDIA for supporting this venture. Detailed specifications of the system can be found below.
As one does, after installing the DDR5, we cleared the CMOS, and we then took a trip into the BIOS to enable The XMP 3.0 profile. What we find from this XPG Lancer RGB kit is what we were told we would see. We have a 32GB kit running in 4 x 32-bit mode, with a speed of 6000 MHz, using 40-40-40-76 2T timings. Another trip back to BIOS to confirm voltages and get this screenshot, the VDDD jumps to 1.35V, as does the VDDQ. The memory controller volts changed to 1.24V to get us to this point.
Once we had all of the XMP 3.0 testing completed, we found the DRAM Timings section of the BIOS and began to drop them to see where this kit took us. We were able to get this kit down to 34-35-35-76 2T. We had to raise the VDD to 1.45V, with the VDDQ still at 1.35V. As for the memory controller voltage, it remains at 1.24V with complete stability. The bonus with DDR5 is that once you are certain these settings are rock solid; you can then load it onto the RAM and use this profile day to day over the default XMP 3.0 option.
We also attempted to reach a higher speed with the Lancer RGB kit, but while we did see up to 6400 MHz in Windows, nothing above 6000 MHz would pass all of the tests. More VDD wasn't in the cards, as we tend not to push that far. We tried fiddling with the memory controller volts, which helped some with stability in certain tests; no matter what we tried, it would not get us through any 3DMark benches.
Chad's AMD DDR5 Dual-Channel Test System Specifications
Intel Performance
Just as a heads up, we added the best runs from our old DDR4 charts. We did so as a temporary measure which allows one to reference our old setup results compared to what this newer CPU architecture and DDR5 offer over what you are used to seeing from us. As the charts populate with more DDR5 examples, the "Best of Old Charts - DDR4" results will be removed.
We decided to add the CPU-Z benchmark, but for the single-core scores only. As you can see, not only does the new CPU have a marked advantage over our older test rig, we see that scores scale as expected. We have a non-descript 5200 MHz kit in there for good measure, but as you can see, the 6000 MHz at CAS40 still gives us a few more points. The run at 6000 MHz, where we reduced the timings, we see it is where we expect it to land, but only by a single point.
When it comes to the read performance in AIDA64, we like what we are seeing. The XPG lancer RGB, while controlled by the XMP 3.0 profile, delivered a 94651 MB/s throughput score, over 12000 MB/s over the 5200 MHz kit! A reduction of timings sets us back slightly, with the overall score 417 MB/s slower than the XMP run.
Write performance results from AIDA64 shows a 9631 MB/s advantage to the Lancer RGB over that 5200 MHz option. Lowering the timings slightly allowed for a slightly better score, with a 417 MB/s boost over the 6000C40 XMP option.
Copy performance is the most realistic number for overall performance, and we are not upset at what we see here either. With over 10000 MB/s advantage over the 5200 MHz kit, the Lancer RGB under control of the XMP profile scales well. Again, the gains are small from lowering the sticks to CAS34, but we will gladly take those 423 MB/s.
Latency is something many like to see and talk about, but there are many times when it means little in the overall spectrum of scores. All the same, when compared to DDR4, the 65ns seems slow, but with all things considered, the speed, the timings, and the fact that latency has not doubled in the move to DDR5 is impressive on its own. We do like that scores seem to scale well across AIDA64, and we hope to see more of this as we progress.
When it comes to Super Pi, we had to eliminate it from DDR4 testing, as AMD had an issue for a bit, but it is back in use. To put perspective on these numbers, the time is in total seconds. Where the best DDR4 we had landed at seven minutes and thirteen seconds, the 5200 kit blows that away with six minutes and twenty-two seconds to complete. Moving to the Lancer RGB with XMP in control, we stepped into the charts at six minutes and thirteen seconds to complete the 32M test. We also gained 10.99 seconds back by opting to run the Lancer RGB at 34-35-35-76 2T.
3DMark Physics score is a fairly decent metric for CPU and memory usage, where we again see linear scaling in the results for this chart. Just the fact that we jumped from the 25,000 point range to over 40,000 is impressive upfront, but as you can see, the Lancer RGB overtook the slower options, and even though they have a 663 point advantage over that 5200 MHz kit, we still gained nearly 100 points with a little bit of tweaking to the timings.
And, of course, there has to be that first one, where the scores are not as linear as one would expect to see. With PCMark 10 scores, this is nothing new to us, but we fully expected this 6200 MHz set of Lancer RGB to outpace the 5200 kit we have in the charts, but with multiple runs confirming these scores, we find it may not be the best kit if this is the metric you choose to go by. This is but one instance where the Lancer RGB does not show a strong presence.
Compressing files with 7-zip is something many do regularly, and in this chart, the lowest time wins. The old system needed more than seven minutes to complete this run in the past. However, as we move into DDR5, the jump is massive! The Lancer RGB can achieve this in four minutes and a little more than forty seconds. We reduced that time another twenty-four seconds for those of you who like to tinker with just a few minutes of work and testing.
We are still using Cinebench, but rather than R15, we updated it to R23, and that is why there is no DDR4 result in the chart, as there is almost a ten-fold increase in scores between the two benches. We ran our DDR5, and this is how they lined up. Keep in mind that a higher CB score is better. We like that the XMP run came out on top but was disappointed to see the 5200 MHz kit outpacing the overclocked run of the Lancer RGB.
Handbrake or transcoding is something this new system excels at! We are over the moon here with nearly half the time to complete compared to our best DDR4 result. Of course, the lowest time wins, and as we can see, there are more linear results as expected. While not a huge advantage between the 5200 MHz kit and the XMP run of the Lancer RGB, we did knock another 17.4-seconds off that XMP time, and when it comes to transcoding larger files, this can save you tons of time as the files get larger and larger.
Final Thoughts
Early on in the review, we mentioned we ran into some issues, and we have to say that everyone involved has been a pleasure to deal with as we worked out the kinks of trying to do cool things with the latest and greatest in RAM. Once beyond the teething issues, we found the XPG Lancer RGB to be something to get excited about again. While DDR4 is floundering with releases of kits that are not performing as they should, it has been a blast seeing scores line up as they should, and being able to show advantages, not just in what DDR5 has to offer but also in looking back at the "best of" results, it is very easy to see the advantages of upgrading your older systems to something capable of handling DDR5. Of course, there is also the fact that DDR4 on a Z690 board would also up its performance game, but not to the level of what these DDR5 numbers showed in our charts.
We are keeping in mind that this is the first of the DDR5 kits to hit the lab, and there is a lot of love devoted to XPG for being the first to the lab with a kit and for the help they provided. Even so, we feel much of that love is deserved. Not only is this kit attractive as we have it, but if RGB is not your thing, XPG has a solution there too. For those who have a white motherboard, chassis, or whatever, the Lancer RGB does have a white option to help them blend or stand out boldly against a black build. While we have little to say about ICs and how well they do yet, or what PMIC is best at this time, we do like that the PMIC is unlocked, which from what we gather, will not always be the rule of thumb.
Even as we type that, knowing what we do of previous Hynix ICs, we honestly did not expect as much movement as we got from a kit released so early in the DDR5 game. Typically they are on the bleeding edge of stability out of the box this early in the game. Allowing for some flexibility is a bonus we honestly thought may be out of reach, but we were pleasantly surprised with what we can do with this kit beyond the XMP 3.0 profile.
We also realize it is a time when we do not have many scores to base anything on, but so far, we love that these XPG Lancer RGB proved to be better than our old DDR4 results, and in all but one test, the Lancer RGB handily beat the 5200 MHz kit we used for perspective. In the past, things were not so cut and dry, and we had to look deeper to find something pleasant to discuss about a kit that may lack performance, but here, this time, XPG has made things very easy for us to conclude this review.
Without much to go on, other than what we have seen from this XPG Lancer RGB DDR5 kit, we can honestly say we are impressed all around. Not only did they deliver the performance one expects, but all of it is also had in a stylistic package with plenty of RGB lighting. We fully realize that DDR5 is expensive now, but it is hard to give XPG any flack for that when they are one of the most affordable kits in their class, to be had. While this will not be a perfect scoring kit for DDR5, it has our full recommendation, as we can find no real reason not to look to XPG for your DDR5 needs.
| | |
| --- | --- |
| Performance | 95% |
| Quality | 98% |
| Features | 90% |
| Value | 95% |
| Overall | 95% |
The Bottom Line
Consider us impressed with what we have seen from these XPG Lancer RGB sticks! They are slick looking, come with all of the new goodies promised with DDR5, and are some of the most affordable kits on the market today.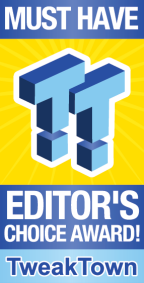 We openly invite the companies who provide us with review samples / who are mentioned or discussed to express their opinion. If any company representative wishes to respond, we will publish the response here. Please contact us if you wish to respond.