Cooler Master, a leading manufacturer of desktop components and peripherals, today announced the CM Storm Pitch Pro, an ultra-portable gaming in-ear headset designed for mobile users and gamers on the go. The Pitch Pro is an upgrade from its predecessor, the Pitch. The sound is clearer and the bass more powerful thanks to new 10mm drivers. The outer casing is constructed out of high quality feather light aluminum allowing the in-ear headphones to be used for longer periods of time with ease and comfort. A built-in microphone, tangle-free flat cable, newly improved carry pouch and an additional airplane adaptor makes the Pitch Pro an attractive and affordable choice for users everywhere.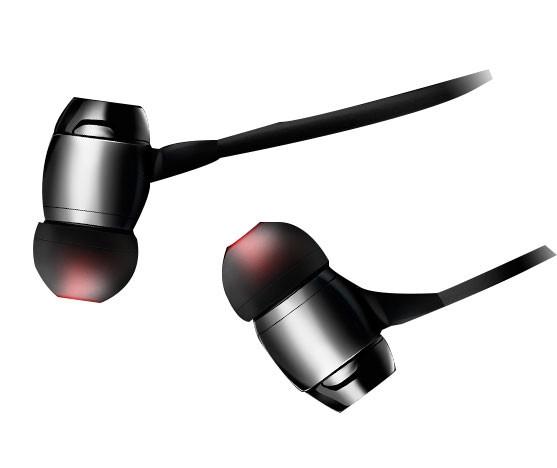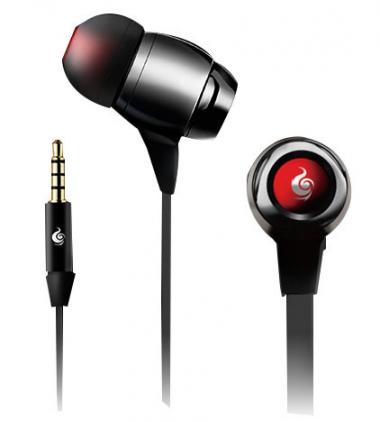 10 mm neodymium drivers deliver high-fidelity audio with crystal clear high, mid, and low tones. Silicone ear tips are comfortable to use for hours at a time and comes in 3 sizes (S, M, and L). The ergonomic in-ear design provides maximum comfort and maximum noise isolation. To achieve super light yet extremely durable metal ear-buds, the solid aluminum earphone body was first anodized and electrically plated then marked and engraved with a high power laser for maximum durability.
In-line Remote and Microphone
The high-quality microphone offers accurate and clear voice quality, allowing for easy-to-understand conversation. An inline remote lets you control media (play, pause, answer calls, skip back and forward between tracks, rewind and fast forward) on your smartphone, tablet, or pc. It also lets you answer phone calls without taking out the earbuds. The mic has been strategically positioned to pick up your voice even while you're twisting and turning during an intense gaming session.
Tangle Free Flat Cable
The Pitch Pro uses a flat cable that's resistant to knots and kinks. This insulated rubber cable protects the internal wiring from damage and eliminates microphonics.
3.5mm Gold Plated Earphone Jack
A 3.5mm gold plated earphones jack offers a solid audio connection with smartphones, tablets, and pc/laptops. The gold plating is long lasting and delivers dynamic, distortion-free sound.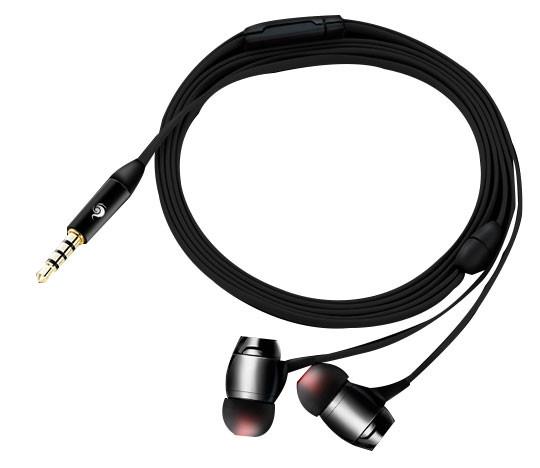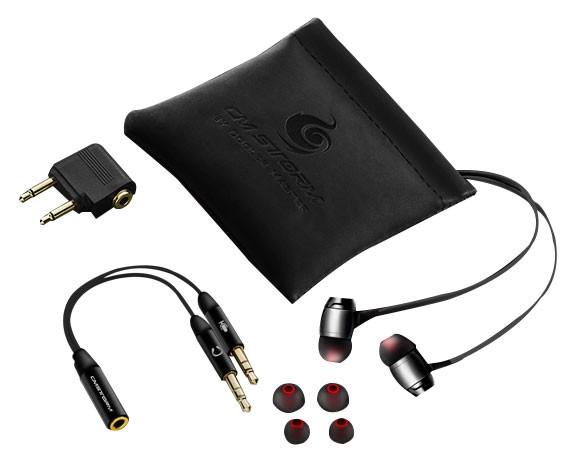 Accessories
Splitter cable - Use the Pitch Pro with any PC. A splitter cable lets you use both the earphones and microphone in any computer or laptop.

Airplane adaptor - Included with the Pitch Pro is an airplane adaptor that fits all standard airline connectors and headphone stereo plugs.

Pouch - A snap-lock, leatherette pouch keep all the accessories together and gives the Pitch Pro extra protection. The pouch is tough, easy to clean, lightweight, and can easily fit into a pocket or bag.
Pricing & Availability
The Pitch Pro is expected to be available at local retailers in Europe, beginning Aug 25th, 2015 for a suggested retail price of € 34,9. inc.VAT.
Last updated: Apr 7, 2020 at 12:10 pm CDT