Samsung Electronics Co., Ltd., announced the introduction of the U24E590D and U28E590D, the first Samsung UHD monitors with AMD's FreeSync technology. These UHD monitors offer unprecedented picture quality for gaming, entertainment and multi-tasking activities.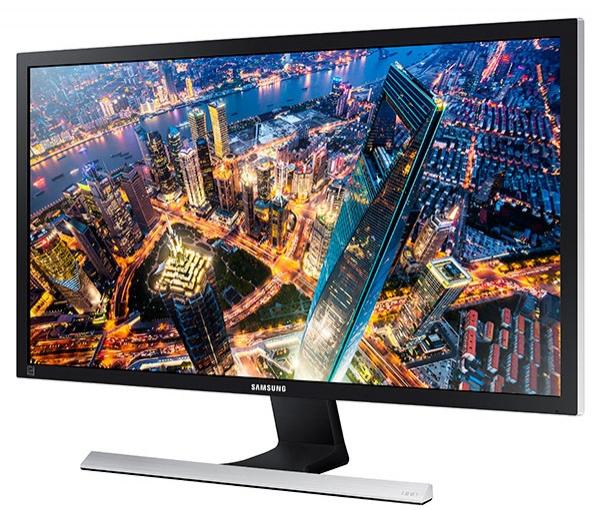 The U24E590D and U28E590D are the first UHD Samsung monitors with AMD FreeSync capabilities. FreeSync synchronizes the monitors' refresh rates to eliminate large jumps in frame time for noticeably smoother multimedia use. The integration of AMD FreeSync is especially beneficial for gamers, who will notice an immediate increase in responsiveness and the elimination of screen tearing and shuttering.
Flawless Display and Multimedia Experience
The U24E590D and U28E590D's UHD display (3840x2160) offers users discernably sharper text, images and video content. Previously uncaptured content and a brightness level of 370cd/m2 that further enhances the visual experience with incredibly rich and vibrant colors, all on a flicker-free screen. Both monitors also use HDMI 2.0, which supports a 60 Hz frequency to view content smoothly, while the 28" has a 1ms response time.
With Samsung's Game Mode technology, the visual experience is intensified by rapid response to changing colors and brightness, which enables users to see more vivid images even in darker scenes. The U28E590D monitor also supports 1 billion unique colors which is 64 times greater than the conventional monitor.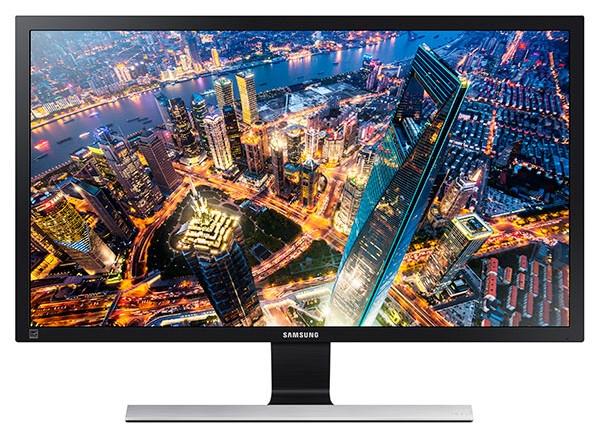 Enhanced Productivity, Connectivity and Usability
Both monitors offer powerful multi-tasking tools; with Picture-in-Picture technology, users can watch their favorite movie in one window while working on a spreadsheet in another and the Picture-by-Picture feature allows users to connect two PCs to the same monitor. Additionally, DP and HDMI ports means that there are no limits in connectivity as two different devices can be synced to the same monitor.
The crystal-like clarity of the UHD display reduces strain on the eyes, allowing users to play and work more efficiently on their screen for extended periods of time.
The U24E590D is priced at $399.99 and will be available beginning July 26, 2015. The U28E590D is $599.99 and available now.
For more information, visit the product pages of the U28E590D and U24E590D.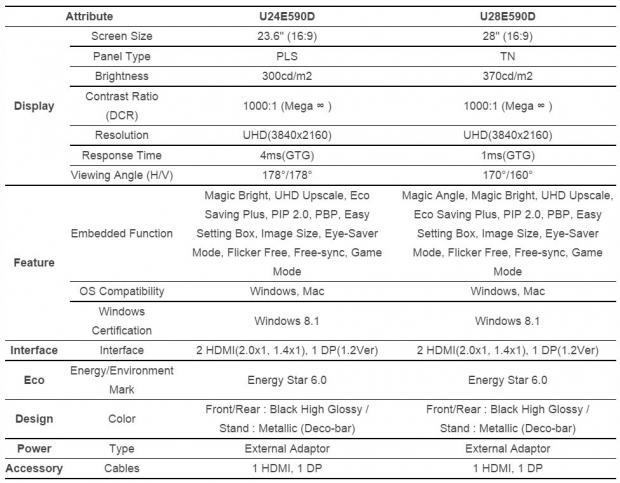 Last updated: Apr 7, 2020 at 12:09 pm CDT