TP-LINK, a global provider of consumer and SMB networking products, today announced the availability of the RE210 AC750 Wi-Fi Range Extender with external antennas that offer better speed performance. With next-generation 802.11ac wireless technology, the RE210 boosts any Wi-Fi signal, enabling connectivity throughout the home.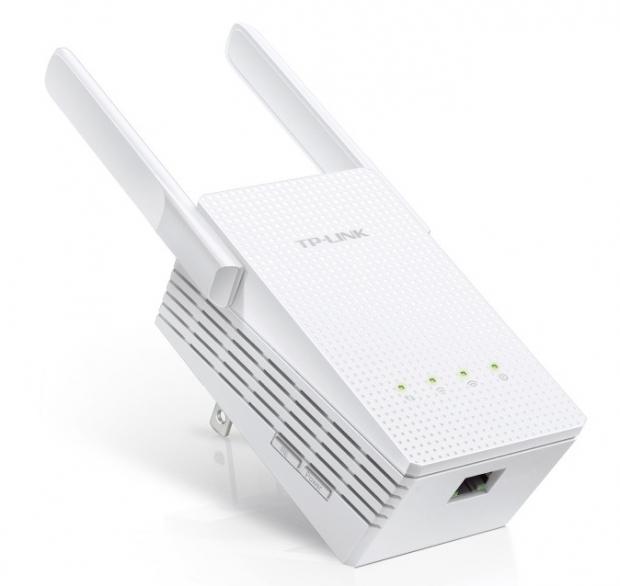 "With the proliferation of laptops, smartphones, tablets and other connected devices in today's home, dependable wireless Internet is necessary," said Lewis Wu, executive vice president of TP-LINK USA. "The AC750 Wi-Fi Range Extender RE210 provides a stronger Wi-Fi signal, expanding coverage to every corner of the home and offering an Ethernet port that helps keep the entire family connected at gigabit speeds."
802.11ac Dual Band Technology & External Antennas
The RE210 expands your network and fights coverage "dead zones" using high-performance antennas and 802.11ac, the latest most powerful Wi-Fi technology available. It works with any standard Wi-Fi router, boosting its existing Wi-Fi range and exhibiting speeds to up to 750Mbps. As such, the RE210 enables smoother video streaming and delivers better connectivity in hard-to-reach areas. The two external antennas boost your Wi-Fi coverage as well as its reliability, helping your devices stay connected anywhere your coverage reaches.
The RE210 is also backwards-compatible, allowing the extender to work with older wireless protocols such as 802.11 b/g/n.
Smart Signal Indicators
User-friendly features make it easy to get the RE210 set up and working in your home. It features a color-changing intelligent signal indicator light that measures Wi-Fi strength to help you find the perfect location to place the range extender and its compact, wall-mounted design allows for easy, flexible deployment.
High Speed Mode
In times of extreme bandwidth need, the RE210 can be used in high-speed mode. In this mode, individuals can combine the bandwidth of the 5GHz and 2.4GHz channel bands to create a lightning-fast connection with one band sending data and the other receiving it. Traditionally, range extenders are known to cut speed in half but in high-speed mode there is no division required. This setting is ideal for bandwidth-intensive tasks like streaming HD video or online gaming.
Gigabit Ethernet Port
In addition to faster signal strength and expanded bandwidth, the RE210 features a gigabit Ethernet port. This port allows it to act as a wireless adapter, connecting wired devices like Blu-ray players, gaming consoles, DVRs and Internet TVs at gigabit speeds while simultaneously allowing other devices to share the wireless network.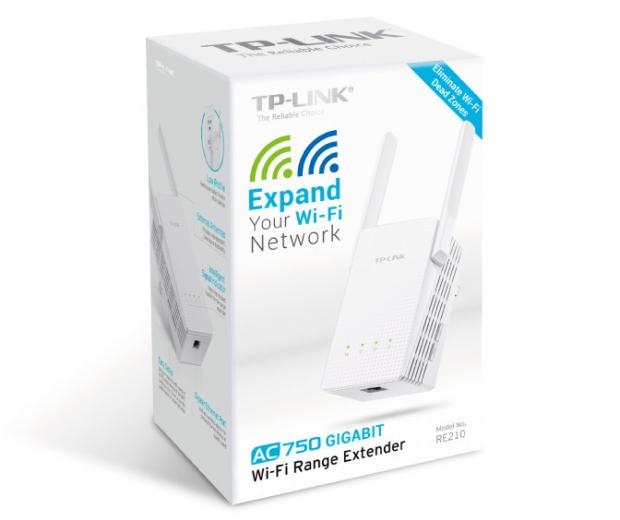 Plus, you can rest-assured that your Wi-Fi network is safe, with built-in one button encryption. Just press the WPS button on your router and the button on your RE210 to easily connect your network within two minutes.
Key Features
Strengthens your router's Wi-Fi signal to prove whole home connectivity

Uses 802.11ac, the latest, most powerful Wi-Fi technology

Dual 5GHz (433Mbps) and 2.4GHz (300Mbps) bands

Two high-performance external antennas boost network range and help minimize signal drops

Gigabit Ethernet port acts as a wireless bridge to connect wired devices like smart TVs and gaming consoles to your network

High Speed mode combines Wi-Fi bands to maximize performance

Color-changing Intelligent Signal Indicator light gauges Wi-Fi strength to help you find the most accurate location to place the range extender

Compact, wall-mounted design for flexible placement

Pair easily with your router by pushing the extender's RE button and your router's WPS button

Backwards-compatible with 802.11a/b/g/n
Last updated: Apr 7, 2020 at 12:09 pm CDT