Turtle Beach, the leading audio brand in the video games industry, today announced an exclusive partnership with 2K and Turtle Rock Studios as the official headset for the highly anticipated next-gen video game, Evolve. Beginning this month, fans that purchase Turtle Beach gaming headsets at select retailers will receive a free set of Evolve speaker plates to customize their new gear as they jump into this all-new 4v1 experience. A wide selection of Turtle Beach products will be available as part of this promotion, including the Ear Force XO SEVEN Pro headset for the Xbox One.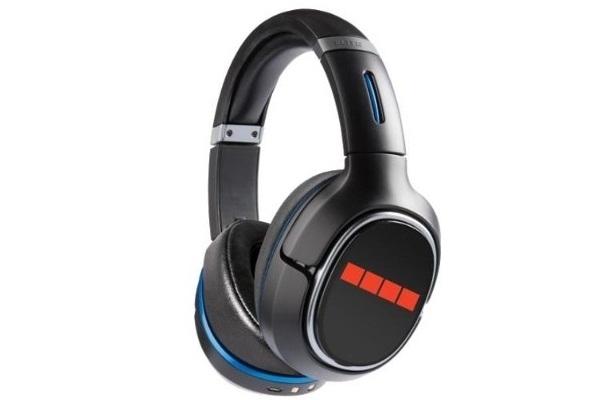 The MLG Pro Circuit licensed XO SEVEN Pro has the tournament-grade durability, sound quality and features competitive players need to win. The XO SEVEN Pro's features include microphone monitoring, mic mute, chat and volume control, and mic and game presets. The XO SEVEN Pro also provides one-touch access to Superhuman Hearing, which provides a competitive advantage in multiplayer gaming by making soft sounds that are typically hard to hear louder, allowing players to pinpoint quiet audio cues like enemy footsteps and weapon reloads.
"High quality game audio and crystal clear chat communication enhances Evolve's unique approach to multiplayer gaming," said Bob Picunko, Chief Marketing Officer at Turtle Beach. "At Turtle Beach we are excited to work with 2K and Turtle Rock Studios as the Official Headset of Evolve, and look forward to providing players with the opportunity to customize their new headsets with art work from Evolve."
From Turtle Rock Studios, creators of Left 4 Dead, comes Evolve, the highly anticipated shooter where four Hunters face off against a single, player-controlled Monster in adrenaline-pumping 4v1 matches. Play as the Monster to use savage abilities and an animalistic sense to kill your human enemies, or choose one of four Hunter classes (Trapper, Support, Assault and Medic) and team up to take down the beast on the planet Shear, where flora and fauna act as an adversary to man and Monster alike. Level up to unlock new Hunter or Monster characters as well as upgrades, skins, and perks. Earn your infamy on the leaderboards and become the apex predator. Evolve launches on February 10, 2015 for Xbox One, the all-in-one games and entertainment system from Microsoft, PlayStation4 and PC (via Steam).
Last updated: Apr 7, 2020 at 12:09 pm CDT