HGST, a Western Digital company, today announced that it has shipped more than 100 million Travelstar Z-series, 7.0-millimeter (mm), 2.5-inch hard disk drives (HDD). As the 7.0 mm HDD market maker, HGST also launched the new 2.5-inch, 1 TB, Travelstar Z5K1000 drive - the industry's fastest 7.0 mm 5,400 RPM HDD with best-in-class shock robustness for thin, ultra-portable laptops, Ultrabooks, external storage and ultra-compact CE devices. Embraced by all of the top global PC OEMs, HGST's 7.0 mm Z-series HDD family features common connectors and mounting points for easy integration into existing systems to enable greater design flexibility for new thinner, lighter and more robust consumer electronics devices.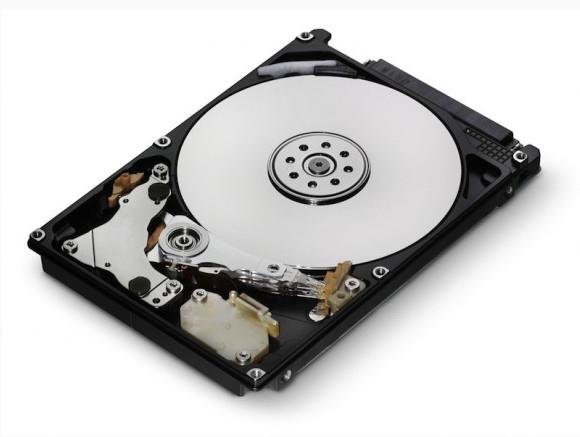 "The 7.0 mm 2.5-inch mobile market continues to be a strategic space for HGST as evidenced by our record 100M shipments," said Brendan Collins, vice president of product marketing, HGST. "With the addition of our new 1 TB Travelstar Z5K1000, HGST continues to offer the market's broadest 5,400 and 7,200 RPM 7.0 mm 2.5-inch hard drive portfolio to meet the needs of a diverse mobile computing and storage segment."
ASUS is an early adopter of the new Travelstar Z5K1000 drive and states, "As a company we're disrupting the mobile computing landscape again with our ASUS Transformer Book Trio. To deliver game-changing technology for the mobile lifestyle, we need partners who are pushing the boundaries of innovation while allowing us to deliver an affordable solution to our customers. The HGST 7mm Z-series line has eliminated capacity and design limits without compromising reliability for our customers."
According to IHS , the demand for thin HDDs is predicted to reach 140 million units by 2017, due to the increasing demand for ultra-thin PCs and tablets. The expanded HGST 7.0 mm Z-series will help feed this demand. With 1 TB of capacity in a true 7.0 mm format, an industry-first 6Gb/s SATA interface, an ultrafast 3.0 second boot time, as well as a 32 MB cache, the rugged, low-power Travelstar Z5K1000 mobile HDD offers manufacturers the features required to design new, thinner systems. With its 26 percent slimmer z-height compared to traditional 9.5 mm 2.-5-inch drives, and weight of only 95 grams, OEMs and integrators have an opportunity to differentiate product lines by utilizing space savings to produce thinner, lighter devices, add battery capacity, increase shock robustness, or improve internal airflow.
"Hard drives will remain the mass storage vehicle of choice, having the best cost-per-GB ratio of any storage medium on the market," said Fang Zhang, analyst, storage systems, IHS. "Also, as consumers create and consume more and more digital content, the need for additional storage becomes essential. Because of this, 7 mm HDDs, especially HGST's 1TB Travelstar Z5K1000, will continue to play a major role in the thin and light device segment moving forward."
Based on a unique, compact, two-disk 7.0 mm design, the new Travelstar Z5K1000 family features 1.6 watts (W) read/write power and 0.5W low-power idle, and delivers a nearly silent operation at 2.1 idle/2.2 seek bels. It also offers the industry's highest operating shock at 400G/2 ms and non-operating shock at 1000G/1 ms to protect against bumps and rough handling in mobile environments. A dual stage actuator is included for track miss registration improvements for greater data integrity and reliability, as well as Advanced Format to improve drive capacity and error correction capabilities of the drive.
Travelstar Z5K1000 is the seventh generation self-encrypting drive (SED) to feature HGST's Bulk Data Encryption. HGST's hard drive-based encryption is a highly attractive option for any company routinely carrying sensitive information on laptops or portable storage devices. Designed to the Opal specification established by the Trusted Computing Group (TCG), the SED encrypts data using protected keys in real time, providing users with the highest level of data protection available. It also speeds and simplifies drive re-purposing. By deleting the encryption key, the data on the drive is rendered unreadable, thereby eliminating the need for time-consuming data-overwrite.
The Travelstar Z5K1000 family comes in 1 TB and 750 GB capacities. HGST is currently qualifying its Travelstar Z5K1000 with select OEMs. Broader qualification samples are now available with channel distribution scheduled in November. For more information, please visit http://www.hgst.com/hard-drives/mobile-drives.
Last updated: Apr 7, 2020 at 12:08 pm CDT