TUL Corporation, a leading manufacturer of AMD graphic cards, today officially announces PowerColor HD7990, codenamed Malta, ready to fulfill all enthusiastic users with critical demand. The new HD7990 is powered by dual GPUs, and features 4096 stream processors and 8.2 TFLOPS compute power, deliveries massively parallel computing power for graphics.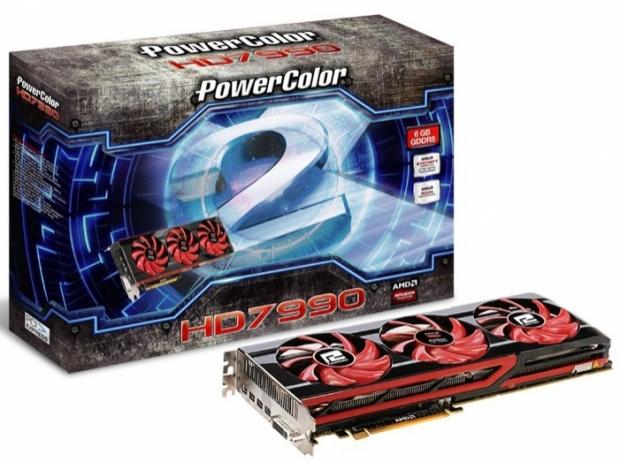 The PowerColor HD7990 is equipped with 6GB of GDDR5 memory, and clocks at 950MHz and 1500MHz memory speed. By utilizing AMD PowerTune with boost, the HD7990 allows the core frequency dynamically overclocked up to 1GHz, successfully tackles demanding games titles without effort. Together with the combination of three axial fans and massive heatsink, the HD7990 provides ultra-quiet working environment under 37.8 dBA.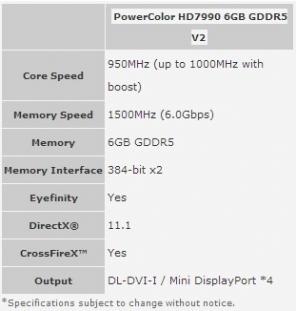 Not only has the mighty card design made PowerColor HD7990 unsurpassable, but also all latest technologies. Users now can run their favorite games in 3840 x 2160 with max settings, also enjoy immersive "wrap around" gaming experience by optimizing AMD Eyefinity Technology. Furthermore, the HD7990 makes a perfect match for AMD Zerocore Power Technology, allowing GPU to consume virtually no power in idle mode, delivering the best power efficiency.
Last updated: Apr 7, 2020 at 12:08 pm CDT