HGST today announced the industry's fastest and most advanced enterprise-class, multi level cell (MLC) SAS SSD family - the Ultrastar SSD800MH, Ultrastar SSD800MM and Ultrastar SSD1000MR. From the market share leader in enterprise SAS/FC SSDs, these HGST drives are the first to double today's SAS interface speed.
Designed for the most demanding applications where "hot" data is accessed frequently, such as high-frequency trading, online banking, cloud computing, online gaming, and big data analytics, HGST's new 12 Gb/s SAS SSDs help increase input/output per second (IOPS) and improve response times to mission-critical data in cloud and traditional IT datacenters environments.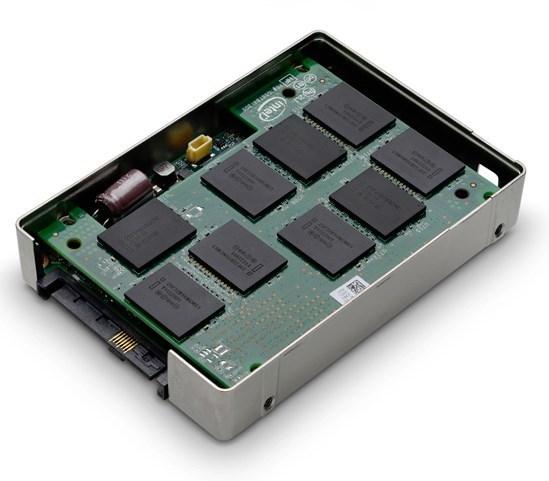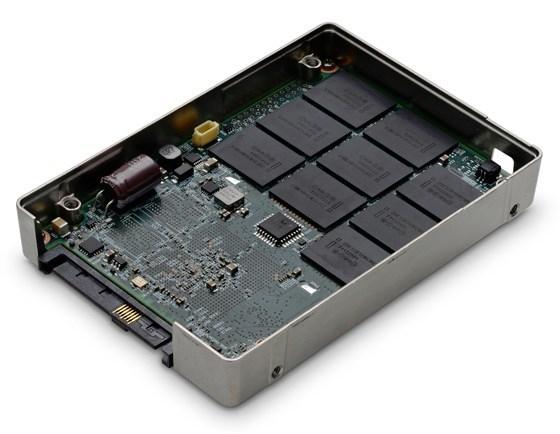 Due to their rich SCSI heritage, SAS SSDs and high performance, high capacity hard disk drives (HDDs) will continue to be the building blocks of choice for future generations of high-performance enterprise servers and storage arrays. Leveraging HGST's SSD market success, the new Ultrastar 12Gb/s SAS SSD family combines enterprise-grade, 25nm, highest-endurance, MLC NAND flash memory, industry-leading performance, advanced endurance management firmware and power loss data management techniques to extend reliability, endurance and sustained performance over the life of the SSD.
Enterprise-Class MLC SSDs - A Critical Enterprise Component
Increasingly in traditional IT and cloud hyperscale datacenters an application's high-end processing functions are stored on SSDs, which are then paired with high-capacity hard disk drives (HDDs) that store the bulk of that application's less dynamic content in tiered infrastructures. This mix of high-performance SSDs and high-performance and high-capacity enterprise-class HDDs deliver greater efficiencies of scale, improved asset utilization and help lower total cost of ownership (TCO).
Enterprise-class SAS SSDs and HDDs are proving to be the preferred solution for datacenter architects who have ruled out client-level SATA SSDs and desktop-class HDD combinations, which may deliver a lower price; but also can result in lower system uptimes. Likewise, putting all types of data on a high-end PCIe only infrastructure is prohibitively expensive.
Implementing a sound tiered storage strategy using HGST enterprise-class SSDs and HDDs can make a positive impact through improved service levels and cost savings. Using HGST's highly reliable, high-endurance enterprise-class SSDs rated with the industry's leading 2.0 million hours mean time between failure¹ (MTBF) specification can also help reduce current and long-term TCO as datacenter managers experience fewer failures, improved uptime, and receive the highest performance with improved latency and IOPS.
"SSDs along with high-performance and high-capacity HDDs are the main building blocks of choice for traditional IT and cloud hyperscale datacenters and represent a market that is expected to grow in excess of $16 billion by 2015," said Jeff Janukowicz research director, Solid State Drives and Enabling Technologies at IDC. "SSDs, such as HGST's new SAS SSD family, continue to improve generation to generation to meet today's enterprise workload requirements while driving down the price points to support high I/O applications."
New HGST Ultrastar 12Gb/s SAS SSD Family: The Right Fit For High I/O Applications
As the first SSDs with 12Gb/s SAS, HGST continues to push performance limits. The new Ultrastar SSD800MH 12Gb/s SAS SSD delivers the highest sequential throughput with up to 1,200MB/s large block reads, and up to 750MB/s writes. It also delivers up to 145,000 read and 100,000 write IOPS, reaching speeds >100 times faster than HDDs, allowing rapid access to "hot" enterprise data for improved productivity and operational efficiency.
With this new generation, HGST has also improved its SSD "quality of service." Quality of service refers to how quickly and efficiently the SSD can manage and process reads and writes to the drive. Like lanes on a highway, too much data traffic can cause congestion and slow performance. In tier 0/1 enterprise applications such as high-frequency trading, every millisecond counts. As the industry leader in enterprise SSDs, HGST uses unique firmware and controller technology to significantly improve command completion time requirements. The overall result is a 50 percent improvement in latency, a 300 percent improvement in I/O per second (IOPS) writes, and a 2x - 3x faster throughput compared to the earlier generation Ultrastar SSD400S SSD. Common firmware and controller technology across HGST's enterprise-class SSD and HDD families also allows for seamless system integration and reduced qualification times.
Building solutions for the future, HGST's new SSD family comes with three endurance levels - high endurance, mainstream endurance and read-intensive endurance. Each 12Gb/s SAS SSD family delivers an optimal balance of performance, reliability, cost and endurance to meet the unique and diverse workload requirements of nearly any enterprise application. The new Ultrastar SSD800MH high-endurance SSD rates at 25 full drive writes per day (DW/D) for five years, ideal for high-frequency trading or online transaction processing. The Ultrastar SSD800MM mainstream endurance SSD rates at 10 DW/D for five years, ideal for applications such as online gaming, big data, and cloud computing. The read-intensive 1TB Ultrastar SSD1000MR SSD rates at two DW/D for five years, perfect for streaming audio/video, cloud computing and other Internet applications.
"LSI and HGST have achieved a number of key milestones, including compatibility testing of the fastest 12Gb/s SAS RAID controllers and SSDs, and are prepared to lead the industry transition and market adoption of the new 12Gb/s SAS interface standard," said Bill Wuertz , senior vice president and general manager, RAID Storage Division, LSI Corporation. "As the preferred enterprise interface of the future, 12Gb/s SAS is essential to unleashing the full performance potential of SSD storage solutions to help datacenters and cloud environments contend with massive data growth and accelerate application performance. It is also backward compatible with 6Gb/s SAS for investment protection in current SAS infrastructures."
"Our Zebi storage arrays are specifically designed with de-duplication and compression in virtualized server and desktop environments where performance and capacity are critical. Using HGST's reliable, high-performance and high-capacity SSDs and HDDs, combined with our innovative Zebi technology, gives our customers the best balance of performance, capacity, features and price," said Rob Commins , vice president of marketing, Tegile Systems. "We're proud to say that our award-winning Zebi HA2800 storage array uses HGST's SAS SSDs, and we look forward to working with HGST on this new generation of 12Gb/s SAS SSDs to deliver even more performance and capacity to our customers."
"With the industry's highest SAS SSD performance, three endurance-level options, high-capacity and proven reliability, HGST offers the most-advanced 12Gb/s SAS SSDs for the enterprise where it is critical SSDs and HDDs integrate seamlessly in tiered storage environments for optimal efficiency," said Brendan Collins , vice president of product marketing, HGST. "Combining more than 50 years of design and qualification experience with proven HGST SAS implementation across interface hardware and firmware, HGST's new line of MLC SSDs provides simple, scalable and flexible solutions that ensure system compatibility and ease of integration into new or existing enterprise storage systems and designs."
Availability
HGST is currently qualifying its SSDs with select OEMs. Broader qualification samples are now available with channel distribution scheduled in June 2013.
Ultrastar 12Gb/s SAS self-encrypting SSD models are also available, which conform to the Trusted Computing Group's Enterprise A Security Subsystem Class encryption specification, helping customers reduce the costs associated with drive retirement and extend drive life by enabling repurposing of drives.
The Ultrastar 12Gb/s SAS SSD family is targeted to achieve a 0.44 percent annual failure rate (AFR) or two million hour mean-time-between-failure (MTBF), representing HGST's continued product strength. They are backed by a five-year limited warranty, or the maximum petabytes written (based on capacity).
Last updated: Apr 7, 2020 at 12:08 pm CDT