Innodisk Leads the Way in New Trends for Industrial Flash Memory in 2013
Fri, Mar 22 2013 5:44 AM CDT
March 22, 2013, Taipei, Taiwan - Innodisk, a major designer and manufacturer of SSDs for industrial applications, recently spoke about new trends and challenges in the growing industrial flash market at the 2013 DTF (Digitimes Tech Forum) - Embedded Technology & Application, Taiwan's largest technology industry forum. Innodisk has been invited to speak at DTF for three years running. This year's presentation centers on three new trends for industrial flash memory in 2013.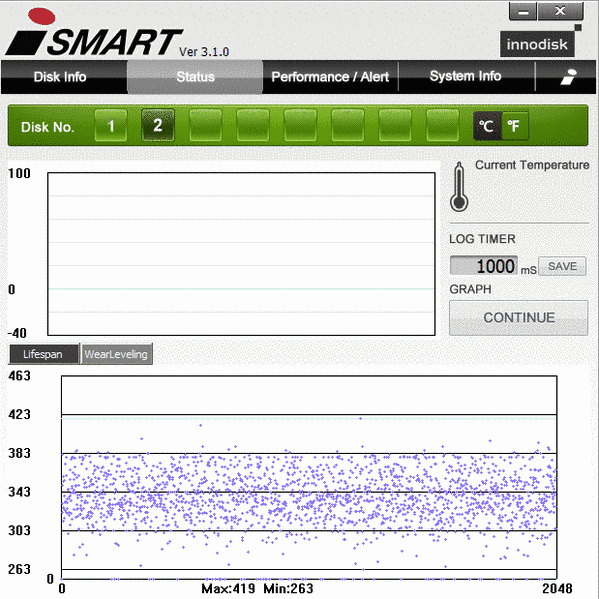 Trend 1: Back-end designs will determine the overall performance of Flash memory
Multi-Level Cell (MLC) Flash memory has been adopted faster than expected, but it has reliability and endurance limitations for industrial applications. Innodisk has developed technology to solve these problems and realize the true potential of MLC Flash, with their innovative back-end design of industrial SSD's.
These innovations include thermal sensors to monitor temperature range, and internal heating pads to assist in heat dissipation of MLC Flash. Innodisk has developed our new iSLC technology with our own firmware design, introduced in the final quarter of 2012.
"We have the ability to select the best MLC Flash memory", says CC Wu, director of Innodisk's Embedded Flash Division, "and our proprietary firmware technologies make our iSLC products perform almost as well as SLC, while keeping a lower price."
Innodisk's newly revised iSMART 3.0 monitoring tool analyzes all storage devices in a system. Users can observe some key features, including temperature, read/write performance, and lifespan of each Flash storage device. The latest iSMART tool can also be configured to alert users of the SSD wear-leveling status.
Trend 2: Adoption of SATA III is on the rise in industrial control applications in 2013
SATA III (6.0 GB/s) has been the mainstream data connection interface for consumer applications since 2011. The industrial market has relied on SATA II for older generation and current designs, but will look to SATA III for an increase in performance without sacrificing reliability.
As SATA III technology has matured, Innodisk has aggressively allocated R&D resources to develop faster SSDs over the past 6 months. After testing SATA III SSDs on the SATA II platform, we found a two-fold increase in read/write speeds. Innodisk introduced its first 2.5" SATA III SSD product line in the first quarter of 2013, and will release small form factor SATA III SATADOM and mSATA to the market later this year.
Trend 3: Small form factor devices will become mainstream
Small form factor devices will become the norm in the industrial sector in 2013, partly due to the industry's adoption of Intel's Next Generation Form Factor standard (NGFF) specification. This industry-wide trend of miniaturization allows data centers to pack more units in the same amount of space and enables a dramatic increase in data transfer speed.
Innodisk will introduce small form factor products based on Intel's NGFF specification in the second half of 2013. The company has already gained a foothold in the market for miniaturized modules, with its most important product line, SATADOM, with patented Pin 7 technology.
Innodisk believes these three trends of firmware design, SATA III adoption and miniaturization will drive industrial flash memory in 2013.
For the full article, please see:
http://www.innodisk.com/AboutInnodisk/NewsDetail.aspx?bmV3c19Hcm91cElEPTQzOWI1OWQxLTIy
OGMtNGNmZi04ODM1LWQ2MDI3OWUyMjc0ZSZuZXdzX2RmbElEPTAwMQ%3d%3d
Last updated: Apr 7, 2020 at 12:07 pm CDT
PRICING: You can find products similar to this one for sale below.

United States: Find other tech and computer products like this over at Amazon.com

United Kingdom: Find other tech and computer products like this over at Amazon.co.uk

Australia: Find other tech and computer products like this over at Amazon.com.au

Canada: Find other tech and computer products like this over at Amazon.ca

Deutschland: Finde andere Technik- und Computerprodukte wie dieses auf Amazon.de
Related Tags