First quarter last year, NVIDIA set ground-breaking records provided by the release of the GTX 600 series graphics cards. Now, NVIDIA has created a new era of extreme, benchmark-shattering performance. This anomaly is none other than the NVIDIA GTX TITAN Graphics Processing Unit. Designed with the heart and soul of NVIDIA Kepler GPUs, the GTX TITAN offers a powerful mixture of performance, precision, and prestige noise levels that quickly cause the GTX TITAN to become the PC gamer preference.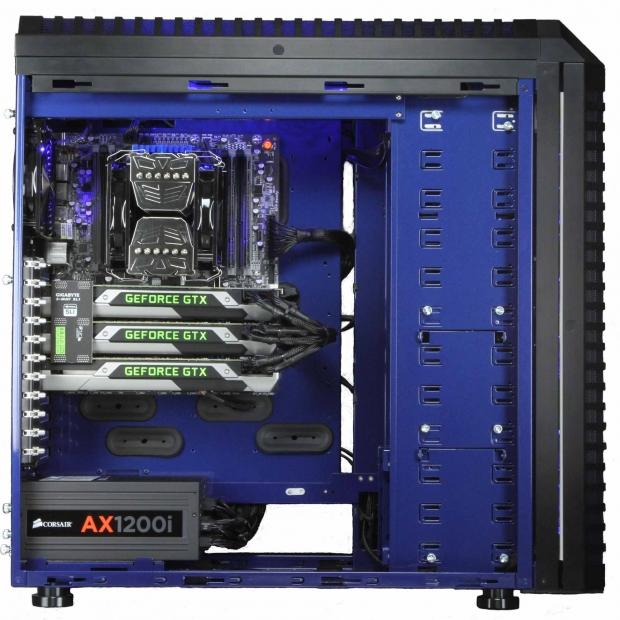 NVIDIA GTX TITAN offers a new, efficient interface with exciting features that appeal to all end-users alike. Enthusiasts will note previously existing features have improved functionality. Features such as NVIDIA adaptive vertical sync, and NVIDIA surround will perform like never before. Supporting 3-way SLI, the NVIDIA GTX TITAN promises to be world's fastest gaming supercomputer by pushing the most challenging, demanding games available today. The GTX TITAN also offers new, never-before-seen features including support for 4k resolutions, four-concurrent displays, and DirectX 11.1 API. Even with such defyingly-powerful features, the NVIDIA GTX TITAN refuses to sacrifice refined efficiency, or reduce its ability to drive elegant PC configurations. The GTX TITAN is the life-blood of PC gaming, and a revolutionary, essential tool for providing a mind-blowing gaming experience that enthusiasts will never forget.
AVADirect finds the NVIDIA GTX TITAN graphics processing unit perfect for all desktop, workstation, small form-factor, media, and supercomputer configurations custom-built by the PC builder. Never before has the world seen power, as provided by the NVIDIA GTX TITAN, and AVADirect plans to make efficient, effective use of such technology. While NVIDIA works to create innovative new products, AVADirect strives to implement NVIDIA solutions into affordable, sensible, and high-quality custom builds for AVADirect's current and potential customers to take advantage of.
The NVIDIA GTX TITAN is provided in all respectable and compatible configurations listed on AVADirect.com. AVADirect will continue to update said configurations as NVIDIA releases new products based off of the GTX TITAN series.
Last updated: Apr 7, 2020 at 12:07 pm CDT