Zerto, the industry's first hypervisor-based replication solution provider, today announced that University of Louisville Physicians has chosen Zerto Virtual Replication (ZVR) for disaster recovery to support its mission critical applications. UofL Physicians comprises more than 500 members of the University of Louisville School of Medicine faculty who treat patients throughout Kentucky and southern Indiana and in hospitals all across the region.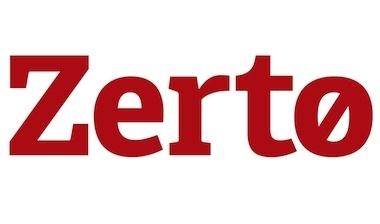 UofL Physicians implemented ZVR to protect applications that are crucial for patient care, including AllScripts - Electronic Health Records, GE Healthcare's Centricity, and the Impact document imaging solution. ZVR was chosen due to its ability to deliver the necessary service levels without requiring any changes to UofL Physicians' environment or operations. When implemented, the service was up and running in less than two hours, protecting several mission critical applications with just under 16 TB of data, and delivering an RPO of less than 10 seconds and an RTO of less than five minutes.
"We previously tried two other top-tier replication solutions, but neither provided the performance that we require for our virtual environment," said Robert Patterson, Systems Administrator, UofL Physicians. "The hypervisor-based ZVR solution was a perfect fit, providing very low RPO and RTO while successfully leveraging the flexibility and agility offered by the VMware environment."
Zerto offers a virtual-aware business continuity and disaster recovery (BC/DR) solution, which replicates data within the virtual infrastructure instead of in physical storage. By moving replication to the hypervisor, companies extend the benefits of virtualization, including flexibility, mobility and scalability to their disaster recovery solutions. Zerto's hypervisor-based replication combines the enterprise-class features of physical replication with the flexibility, ease- of-management and control, and scalability of virtual environments.
"We consider it a privilege to facilitate the work of a group that does as much public good as University of Louisville Physicians," said Ziv Kedem, CEO, Zerto, Inc. "UofL Physicians can rest assured that Zerto Virtual Replication will protect all of its mission critical applications while its members focus on providing superior patient care."
Zerto worked with SIS, a solutions provider helping clients design, optimize and support mission-critical assets, on this project.
Last updated: Jul 27, 2022 at 03:42 am CDT