Power Quotient International (PQI) is always ahead of the market trend, this time presenting its latest, innovative new product, the USB 3.0 Intelligent Drive U821V traveling disk. It comes in a tasteful design with a modern and stylish look and features various vintage editions that will become popular collector's items.
The Intelligent Drive U821V is a unique "zero-step" storage device that can simply be inserted and ready for use without having to first remove a cap or push out a retractable USB head. As if this unconventional zero-step design is not enough, the U821V traveling disk sports a utilitarian, corrosion-resistant, stainless steel surface. The PQI Intelligent Drive's hard, smooth exterior also has a beautiful, mirrored, silvery sheen and a special LED at the end that flashes blue when data is being read. PQI outdid itself again designing this user-friendly traveling flash drive.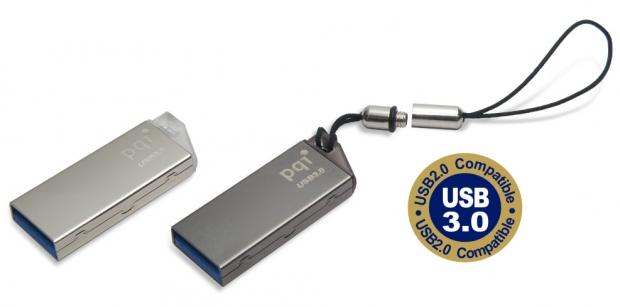 The Intelligent Drive U821V has USB 3.0 high transfer rates, low power consumption and is backward compatible with USB 2.0. It also features a more stable power management system that greatly reduces the risk of data loss. This energy-saving, environmentally friendly flash disk comes in several sizes, including 8 GB, 16 GB, and 32 GB, and comes with a lanyard to easily attach it to a phone, employee badge, or bag. The Intelligent Drive U821V's swivel design removes the hassles from attaching and detaching. This slim, stylish and functional storage device is the perfect complement to the Ultrbook. With all these exciting new features, the Intelligent Drive U821V is something you cannot afford to miss this summer. Hurry to your nearest retailer to experience the Intelligent Drive U821V today!
U821V Specifications
Interface: USB3.0
Capacity: 8 GB / 16 GB / 32 GB
Dimensions: 14.0 x 32.5 x 8.6 (mm)
Weight: 6.19 ± 1 (g)
Software: Support Ur-Smart
Warranty: Lifetime warranty
Last updated: Apr 7, 2020 at 12:06 pm CDT