The new Adjust 108 fan controller from Fractal Design offers a simple yet clean option to adjust the speed of your case fans. With a brushed aluminum front panel and smooth moving sliders, it does not only emanate quality but also robustness and preciseness.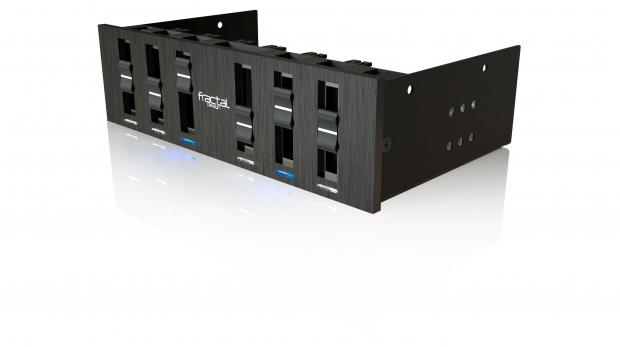 The Adjust 108 Fan Controller manages a total of six fans with a maximum of 36W per channel, while grouped three by three for ease of use. With a bi-color LED beneath each of the six sliders, the controller shows the speed of the fan not only by the slider itself but also through the color of the LED; white indicates a low RPM and blue a high RPM.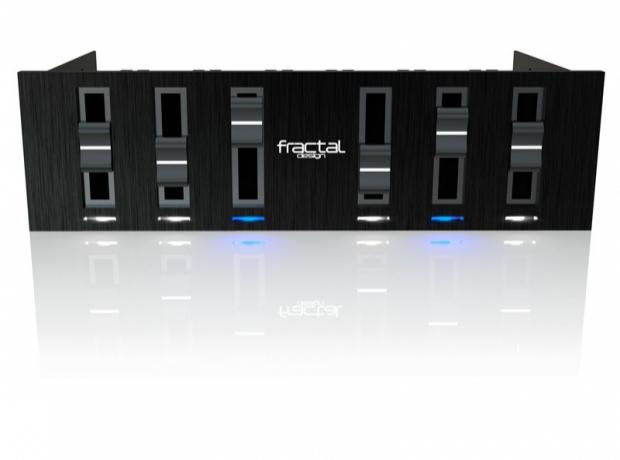 Key features
Stylish, minimalistic front in aluminum
6 channels
One LED per channel
Intensity jumper for the LEDs
Uses only one 5.25" bay
For more information, please refer to the datasheet (PDF).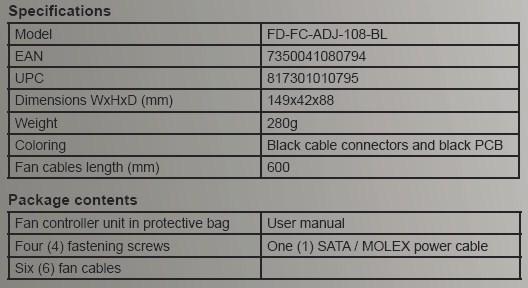 Last updated: Apr 7, 2020 at 12:06 pm CDT