Euro Cup 2012 is boiling! To prepare you for the grand event of football, Team Group Inc. is rolling out the latest football flash drive, the T121. Made of lightweight aluminum alloy, T121 features metal blasting and anodizing finishing that give a powerful energy of sports that goes very well with the flaming pattern on the football-shaped design. You are not an official football fan until you have this fashionable storage device.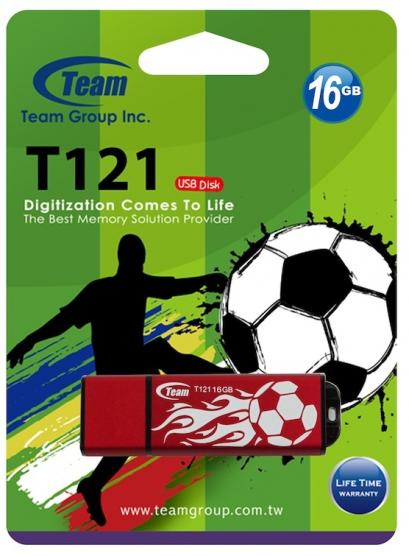 The combination of unique selection of material and the simple and energetic appearance design is a match for the slick and yet solid characteristics of an athlete. The red and black casing makes you feel the calmness of an athlete on the field and passion for football.
In addition, Team T121 provides supports for hot swapping, plug-n-play and power saving mode, and is compatible downwards with USB 1.1. The retractable cap is designed to prevent the loss of cap, allowing data storage up to 10 years or more! The flash drive is available in various sizes from 4GB, 8GB, 16GB all the way up to 32GB. It definitely suits every one of you die-hard, blood-boiling football fans. Come and join Team Group to cheer for Euro Cup!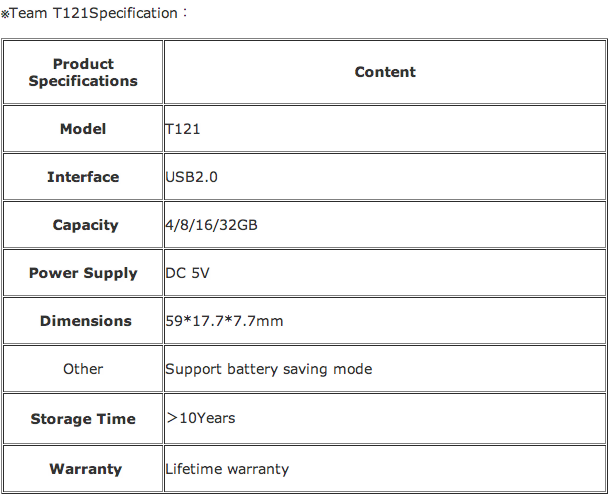 As a leading provider of memory storage products to the consumer market, Team Group is committed to providing the best storage, multimedia and data sharing solutions. All Team memory module products come with a lifetime warranty, repair and replacement services. For more information, please visit the Team website at www.teamgroup.com.tw.
Last updated: Apr 7, 2020 at 12:06 pm CDT