BARCELONA, SPAIN -- (Marketwire) -- 02/27/2012 -- NVIDIA announced today at Mobile World Congress the world's first NVIDIA® Tegra® 3 super phones, including the HTC One X, LG Optimus 4X HD, ZTE Era, Fujitsu's Ultra High Spec Smartphone and the K-Touch Treasure V8.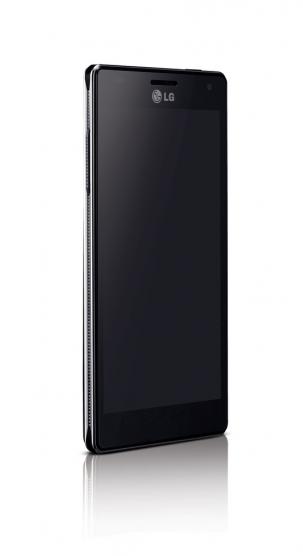 The new version of Tegra 3 for super phones runs at speeds up to 1.5 GHz. At the heart of Tegra 3 is its unique 4-PLUS-1 quad-core CPU architecture that delivers outstanding performance and amazing battery life, plus a 12-core GPU, to deliver up to 5x the performance of the world's first dual-core processor, Tegra 2.
"The year of the quad-core phone has truly begun," said Michael Rayfield, General Manager of the Mobile business at NVIDIA. "But quad-core still isn't enough. With Tegra 3 we built a processor with unique 4-PLUS-1 quad-core architecture so that you can get great battery life and performance when you need it."
The five new Tegra 3 super phones deliver ultra-fast web browsing, high-quality gaming and extreme multitasking -- together with long battery life.
They take advantage of Tegra 3-optimized mobile games that deliver more realism, with dynamic lighting, physical effects and high resolution environments. These games are found in Tegra Zone, NVIDIA's free Android Market app which showcases the best games optimized for the Tegra processor.
Highlights / Key Facts:
The Tegra 3 processor for super phones runs at up to 1.5 GHz and features:
Unique 4-PLUS-1 quad-core CPU architecture, including a fifth battery saver core that operates at exceptionally low power
A 12-core GeForce GPU, with up to 3x the graphics performance of the Tegra 2 processor, including support for stereoscopic 3D
New video engines with support for 1080p high profile video at 40 Mbps
Last updated: Apr 7, 2020 at 12:06 pm CDT