Antec, Inc., the global leader in high-performance computer components, announces EarthWatts Platinum, the latest in its series of power supplies. With the addition of EarthWatts Platinum, Antec has effectively upgraded the EarthWatts family of energy-conscious power supplies to the highest standard of efficiency.
With 450 W, 550 W and 650 W models in its desktop lineup, EarthWatts Platinum ensures that environmentally-conscious corporations and energy-savvy end users alike can take advantage of the benefits of 80 PLUS PLATINUM efficiency.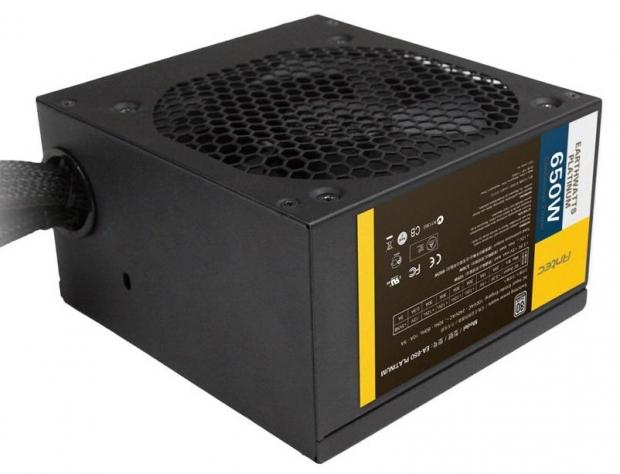 Maximum Efficiency - As one of the industry's first mainstream 80 PLUS Platinum certified PSUs, EarthWatts Platinum offers an ideal combination of industry-leading reliability, guaranteed continuous power and up to 93% energy efficiency compared to prior models, saving users on average up to 25% on their electric bill.
Whisper Quiet - Simple 120 mm two ball-bearing fan controlled by Antec's renowned Thermal Manager and CircitShield operates with minimal noise even at full load.
Premium Components - EarthWatts employs fully-protected High Current +12V rails with high load capabilities to ensure maximum CPU and GPU compatibility. It's designed with 100 percent Japanese capacitors, ensuring maximum DC stability and regulation.
Safety Precautions - Patented CircuitShield includes voltage, current, power, under voltage, and short circuit protection which automatically shuts down the PSU to prevent further system damage.
"The 80 PLUS PLATINUM certified power supplies have so far only been available in higher wattage classes and not for the everyday gamer," said Mafalda Cogliani, Global Marketing Director at Antec. "Our EarthWatts Platinum power supplies enable more mainstream users and system builders to truly make a difference in their total energy consumption, benefiting both monthly electric bills as well as the environment."
Availability
The Antec EarthWatts Platinum power supply series is available in the US on Newegg, Central Computers, Buy.com, and Provantage and in Canada on NCIX and Canada Computers at the following MSRPs:
EA-450 Platinum - USD 109.95
EA-550 Platinum - USD 119.95
EA-650 Platinum - USD 129.95
Last updated: Apr 7, 2020 at 12:06 pm CDT