FREMONT, Calif. - Feb. 8, 2012 - Today Logitech (SIX: LOGN) (NASDAQ: LOGI), the world's leading manufacturer of mice, unveiled the Logitech® Touch Mouse M600, a mouse featuring a touch surface that lets you navigate intuitively with your fingers.
"People are growing accustomed to using fingertip gestures to navigate on their smartphones and tablets," said Todd Walker, brand manager for Logitech. "In fact, for many people these gestures have become second nature. The Logitech Touch Mouse M600 reflects this evolution in how we interact with the digital world and extends to the computer what have become natural, intuitive motions."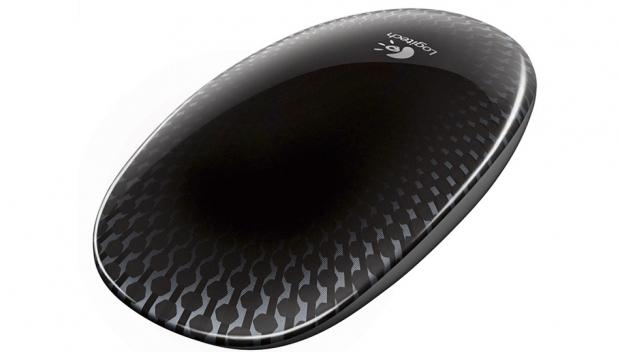 With the Logitech Touch Mouse M600 you can scroll, swipe and surf wherever your fingertips rest on the mouse. With its modern design, smooth edges and designed-for-comfort curves, this touch mouse feels comfortable in your hand and looks good wherever you use your laptop.
Logitech Flow Scroll software gives you scrolling that is fluid, much like scrolling on your favorite touchscreen smartphone. Slide your finger along the touch surface to experience immediate, continuous and free-flowing Web page scrolling.
The mouse's unique shape is designed so that it feels great doing exactly the tasks you do most - pointing, clicking and scrolling. And it's a perfect choice for right- and left-handers alike, with click areas that can easily be reassigned with Logitech SetPoint software. Additionally, the Logitech Touch Mouse M600 includes the tiny Logitech Unifying receiver, which can connect up to six compatible mice and keyboards through one USB port. Add a keyboard, switch between mice, mix and match to fit your lifestyle, without having to change receivers or sacrifice another USB port.
With smooth feet, advanced optical tracking and supreme ease of use, this sleek mouse is everything you'd expect from Logitech, and more.
The Logitech Touch Mouse M600 has been named an International CES Innovations 2012 Design and Engineering Awards Honoree in the Computer Peripherals product category.
Pricing and Availability
The Logitech Touch Mouse M600 is expected to be available in the U.S. and Europe beginning in February 2012, for a suggested retail price of $69.99. For more information please visit www.logitech.com or our blog.
Last updated: Apr 7, 2020 at 12:06 pm CDT