10" tablet delivers the ruggedness, security, communication and work accessories required by mobile business and government users. 7" durable tablet planned in the second half 2012.
Bracknell, UK: 8 November 2011 - Panasonic Computer Products Europe, the continent's leader in rugged mobile computing, today unveiled the Toughpad FZ-A1, the first in its Toughpad® family of professional-grade Android™-powered tablets.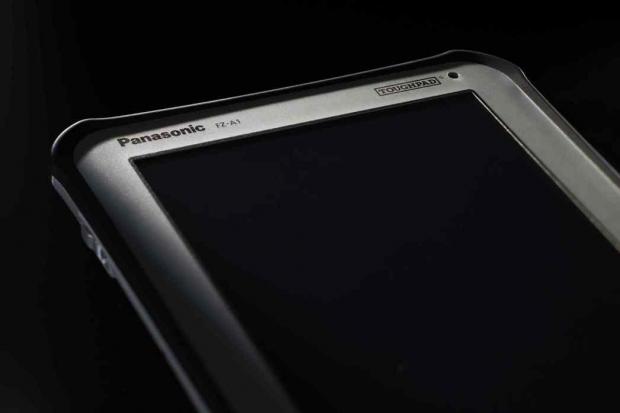 The 10-inch Toughpad FZ-A1 is ideal for highly mobile outdoor workers in challenging conditions like aviation, construction, field service and public safety. The range will be supported by an eco-system that includes a wide range of work accessories, such as vehicle mounting and ergonomic hands-free holsters. Panasonic and its partners can also provide professional services such as project management, imaging and kitting.
Panasonic will add a 7" tablet to the Toughpad range in the second half of 2012.
"Consumers have enjoyed tablet computing for a number of years now with almost no uptake in the workplace due to fundamental design limitations. Now users in business and industry can also benefit from the ease of use and portability of tablet computing. Toughpad takes all the Toughbook experience of rugged computing we have gained since 1996 and focuses it into tablets designed for the workplace." said Hiroaki Sakamoto, Managing Director, Panasonic Computer Products Europe.
What makes Toughpad different?
Panasonic Toughpads have been designed from day one as a range of professional working devices. They are very different to consumer tablets.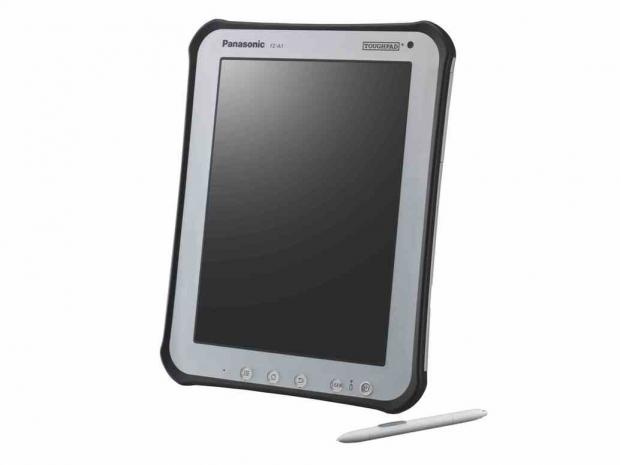 Ruggedness and durability
The new Toughpad family is designed to meet the same durability standards as Panasonic's Toughbook laptop product line. The Toughpad FZ-A1 has a MIL-STD-810G rating for 120cm drops as well as an IP65 ingress protection rating for resistance to dust and water. The Toughpad FZ-A1 is also rated for use in extreme temperatures. This allows it to be used reliably in almost any situation.
Enterprise security
The CPU in the Toughpad FZ-A1 incorporates a dedicated, tamper-proof, security processor, which frees up the multi-purpose CPU core for other tasks. The security CPU core handles software and data encryption, enhanced VPN, authentication, trusted boot and device management. This enhanced level of device security means the System on a Chip family of Toughpads will be compliant with FIPS 140-2 level 2.
Connectivity
The Toughpad FZ-A1 offers as standard Bluetooth® v2.1 + EDR, 802.11a/b/g/n Wi-Fi, GPS and optional 3G mobile broadband offering up to 21Mb/s download speeds.
Display technology
The Toughpad FZ-A1 has a high brightness, 10.1" XGA, capacitive multi-touch, daylight-viewable screen with an anti-glare coating. Mobile workers, in markets like supply chain logistics, utilities and the military, can easily see critical data and operate the device even in daylight.
Data capture
The Toughpad FZ-A1 includes an active digitizer that records pressure, direction and speed along with the signature, so the signing of a document has greater legal authority. The digitiser pen is also battery-free reducing device maintenance and TCO.
All day working with a replaceable Battery
The Toughpad FZ-A1 offers 10 hour all day working. The battery is replaceable ensuring mid-life battery upgrades (Panasonic recommends the battery is changed by the IT support team).
Eco-system of accessories and peripherals
Because Toughpads come from the world leader in rugged mobile computing, they have an instant head start with working accessories from our eco-system of partners. This includes:
• Ergonomic holsters and bags for one-handed, all day use.
• Rugged power systems.
• Multi-rack chargers, so many Toughpads can be simultaneously charged between shifts.
• Vehicle mounting solutions.
• Desktop cradles.
Services
Panasonic offers Toughpad customers a wide range of professional services including project management, imaging and kitting.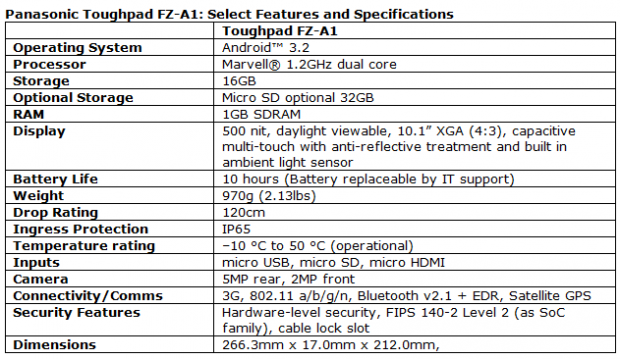 Pricing and Availability
The Toughpad FZ-A1 will be available in the Spring of 2012 at an estimated street price of €850 + VAT for the standard model and €999 + VAT for the 3G model.
Toughpads come with a 3-year warranty.
Interested parties should contact Panasonic at www.Toughbook.eu.
About Panasonic Toughpad®
Panasonic Toughpads are built to perform where other tablets fail. Designed to give mobile workers access to cloud data and applications in places where it was never before possible, Toughpads are transforming the way organisations think about tablet computing. In 2010 Panasonic had a 65.3% revenue market share of the European rugged and durable notebook computer market (VDC Research).
About Panasonic
Panasonic Corporation is a worldwide leader in the development and manufacture of electronic products for a wide range of consumer, business, and industrial needs. Based in Osaka, Japan, the company recorded consolidated net sales of 8.69 trillion yen (€72.65 billion) for the year ended March 31, 2011. The company's shares are listed on the Tokyo, Osaka, Nagoya and New York (NYSE:PC) stock exchanges. For more information on the company and the Panasonic brand, visit the company's website at http://panasonic.net/
Last updated: Apr 7, 2020 at 12:05 pm CDT