OCZ Technology Group, Inc., a leading provider of high-performance solid-state drives (SSDs) and power management solutions for computing devices and systems, today unveiled the ZT Power Supply Series which offers consumers performance and stability for gaming systems and desktops. Providing high efficiency, cool operation, and a fully modular cable design, the ZT Series comes in a range of wattage options for users looking for a quality upgrade.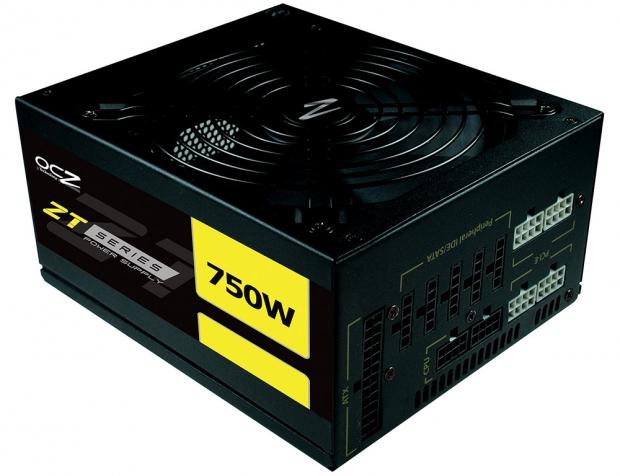 "The new ZT power supply is designed with quality components and rich features including a fully modular design for easy configuration and superior airflow within desktops," said Steve Lee, Senior VP and General Manager of Power Management at OCZ Technology Group. "This ZT PSU Series delivers clean and efficient power with the flexibility of modular cabling all at a competitive price point making it an ideal choice for mainstream consumers."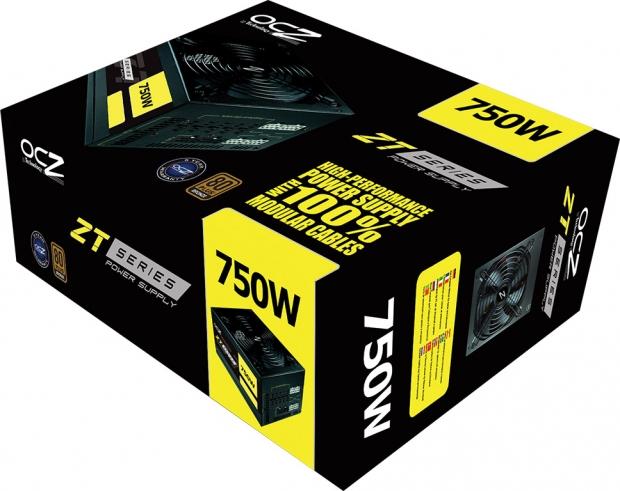 Together with the PC Power & Cooling design team, OCZ developed the all-new ZT Series to remain rock-solid and stable even under intensive multitasking and gaming environments. With a 100% modular cable management system, the ZT Series improves airflow and eliminates unnecessary wire clutter inside computer desktop chassis. Kept supremely cool with a variable load and temperature controlled 140mm fan, ZT power supplies are engineered to limit distracting noise from your PC when working or gaming. Furthermore, the 80-Plus Bronze certified ZT Series features up to 85% efficiency under typical load environments and complies with the ErP (Energy-related Products) Directive to ensure less than one watt of power is used in passive standby and off modes.
The OCZ ZT Series will be available in 550W, 650W, and 750W models, and comes backed with a leading 5-year OCZ PowerSwap Warranty for unparalleled peace of mind. The ZT PSU Series will be available worldwide with an MSRP of $99.99, $109.99, and $119.99 respectively.
For more information, visit the product page.
Last updated: Apr 7, 2020 at 12:05 pm CDT