Corsair, a worldwide designer and supplier of high-performance components to the PC gaming hardware market, today announced worldwide retail availability of the 480 GB Force Series GT SSD and 180GB and 480GB Force Series 3 SSDs.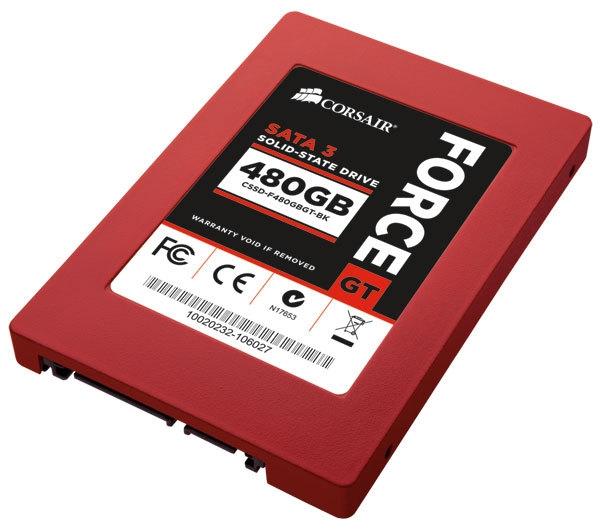 As solid-state drives reach wider adoption rates, Corsair's new SSD models address growing market demand for fast, high-capacity drives. The 180GB Force Series 3 targets consumers and IT professionals who want an affordable step up from 120GB, and the 480GB models are ideal for high-performance notebook PC users who require massive SSD storage capacity in a single drive. The top of the line 480GB Force Series GT SSD is designed for video editing, competitive gaming, and other applications for which extraordinary performance is required.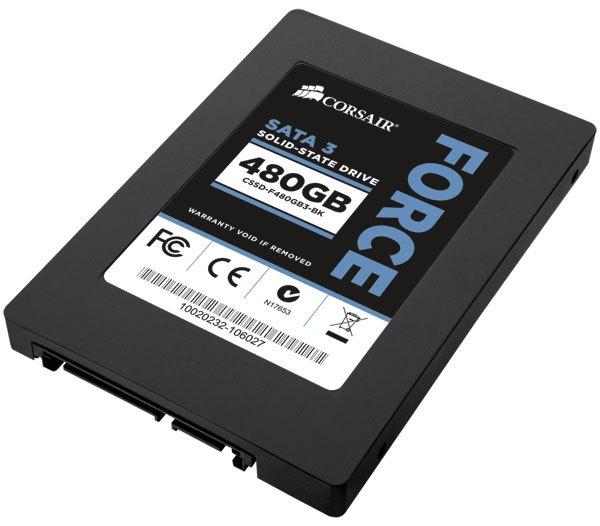 "As one of the leaders in high-performance solid state drives, we're pleased to offer a full range of SSD models to address customers' needs for high performance, high-capacity storage.", said Thi La, Vice President of Memory Products at Corsair.
Force Series GT: Designed for enthusiasts who demand the fastest performance available
Force Series GT SSDs use the SandForce SF-2280 SSD Processor, with native support for SATA 6Gb/s (SATA 3), combined with ONFI synchronous flash memory. Force Series GT SSD upgrades deliver outstanding read/write performance and significantly faster system response, boot times, and application load times than SATA 2 solid-state drives, with out-of-box performance of up to 85K Random Write IOPS, read speeds of up to 555 MB/s, and write speeds of up to 525 MB/s. The use of synchronous flash memory makes the Force GT Series particularly adept at reading and writing non-compressible data, such as video and music files.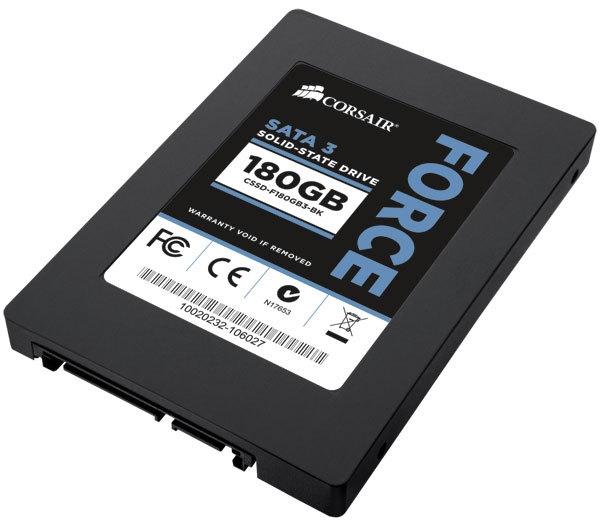 Force Series 3: Fast and Flexible SSDs for high-performance PCs
Force Series 3 SSDs use the SandForce SF-2280 SSD Processor combined with asynchronous flash memory technology to deliver strong value and SATA 6Gb/s performance. The Force Series 3 has out-of-box read and write speeds of up to 550 MB/s and 520 MB/s respectively, and up to 85K Random Write IOPS for measurably faster system response, boot times and application load times.
All Force Series 3 and Force Series GT models are also backward compatible with SATA 2, and include an easy-to-use 3.5" adapter for use in both laptop and desktop PCs.
The new Force Series 3 and Force Series GT SSD models are available from authorized distributors and retailers worldwide at a US suggested retail price of $249 USD for the Force Series 3 180GB, $799 for the Force Series 3 480GB, and $999 for the Force Series GT 480GB. Note that stated capacities are unformatted and actual capacities will vary depending on the formatting and operating system used.
For more information, visit the product pages of Corsair Force GT series and Force 3 series.
Last updated: Apr 7, 2020 at 12:05 pm CDT