Apacer, a global leader in digital storage, unveiled today another masterpiece --AH350 USB 3.0 flash drive. Only a sleek and super speed gadget can keep you on board the trend bandwagon, and AH350 typified such a device with its top performance plus a streamlined design. AH350 adopts the single-chip controller, and is the lightest USB3.0 flash drive to hit the market.
"Flash drive is a widely-used functional storage product; users would look forward to a more compact, faster and better quality flash drive that features a larger storage capacity, more stable performance and a more customer friendly price," said Grace Lo, Associated Vice President of Apacer Commodity Business Unit. "Thanks to its competitive edge in storage technology, Apacer takes the lead in making USB 3.0 products more compact and prevalent by launching AH350. As a one-stop solution that meets every consumer need, AH350 is most lightweight USB 3.0 flash drive with the highest cost performance available in the market."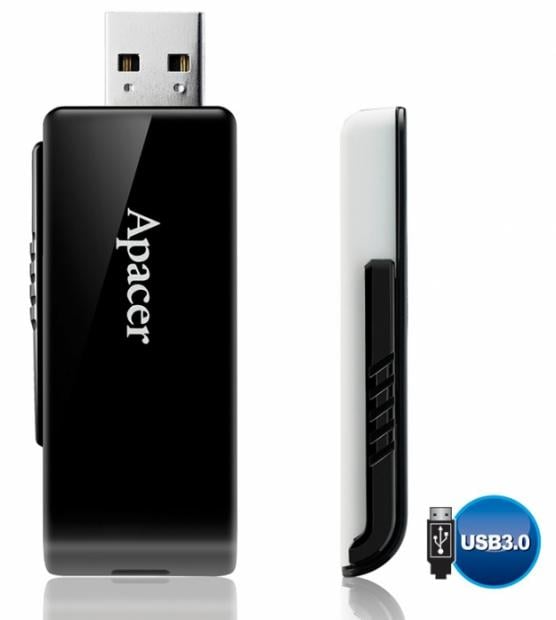 Enjoy the thrill and beauty of SuperSpeed
Apacer stays ahead of the industry to make AH350 lightweight, price-friendly and have fast transfer rate and low power consumption. With a transmission bandwidth of up to 5Gbps, AH350 delivers a maximum transfer speed of up to 60MB/s, which is 2 times faster than the traditional USB 2.0 flash drive, allowing users to enjoy the thrill of its blazing fast performance.
AH350 fully demonstrates Apacer's aspiration for SuperSpeed in an elegant and a sophisticated fashion from both its transfer rate and streamlined casing. To show the beauty and strength of speed in its design, Apacer takes inspirations from top racing cars. The AH350 is deliberately made in a contrast of glossy black and matte white to highlight its streamlined appearance. The exclusive hidden side push key allows your thumb and palm to fit perfectly the flash drive when you're holding it. Without worrying about losing a cap, the AH350 balances aesthetic design and ergonomics.
Lightest USB3.0 flash drive
Available in capacities from 8GB to 32GB, AH350 is compatible with USB3.0 and USB2.0 interfaces. It also includes a strap hole in the back for users to carry around. Users can freely choose their own straps, accessories or neck lanyards according to their own style.
The environmentally friendly AH350 also meets the RoHS criteria and provides a lifetime warranty. In terms of compatibility, it is fully compatible with Windows 7 and is able to run great with the latest computer. In addition, the Apacer USB flash drive comes with free ACE compression software that provides data compression, decompression and password protection, which easily increases the storage capacity by 500%, while ensuring data security and privacy.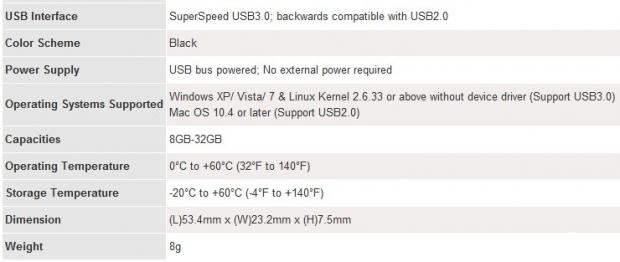 Last updated: Apr 7, 2020 at 12:05 pm CDT