Speed, Power and Precision Needed to Scoop $1000 Prize in Futuremark's Gainward Overclocking Competition
Aug 22, 2011 10:13 AM CDT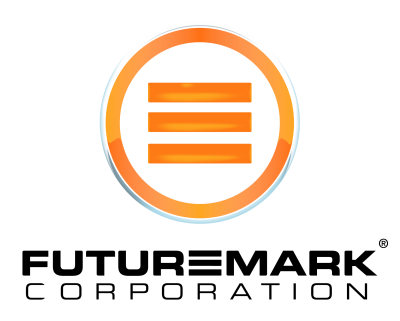 HELSINKI, FINLAND - AUGUST 22, 2011 - Futuremark announces details of its next 3DMark 11 overclocking contest, sponsored by Gainward. The worldwide competition, which starts next week and runs until September 26, features three different ways to win based on speed, power and precision. Prize details and rules can be found online: http://www.3dmark.com/competitions/gainward-overclocking/
"Gainward's leading edge VGA products have served worldwide gamers' demands for decades, and we believe all overclockers will enjoy the extreme overclocking capability of Gainward's fabulous products in this contest," said Paul Sun, General Manager at Gainward Technology International Ltd.
CONTEST 1: HOW FAST CAN YOU GO?
This segment is open to all owners of Gainward GeForce graphics cards. To enter, submit your score using 3DMark 11 performance preset. The highest score wins the top prize of USD $1000 cash and a hardware bundle including a Thortech Thunderbolt PLUS 800W PSU with iPower Meter, RunCore Pro V 2.5" SATA II Plus 120GB SSD and an Enermax ETS-T40 Cooler.
CONTEST 2: CATCH THE PHANTOM
This segment is open to all 3DMark 11 users with all brands of PC hardware. Each week of the contest will feature a different precision overclocking challenge where the aim is to hit a specific score target. In the first week, for instance, submitting a score ending with the number 560 - for example X1560, P5560 or E7560 - could win you a Gainward GeForce GTX 560 1024MB "Phantom" graphics card. Gainward GeForce GTX 570 and 580 graphics cards will be up for grabs in later weeks.
CONTEST 3: GEIL LUCK DRAW
All 3DMark 11 scores submitted to 3DMark.com using GeIL brand memory during the four week contest will be entered into a special GeIL memory lucky draw. Winners will be randomly drawn from registered 3DMark.com users. To double your chance of winning, share your result on Facebook using the "Share this result" feature on 3DMark.com.
"Thortech Power is proud to be the power supply partner of the exciting Futuremark Gainward Overcloking Competition," said Hank Cheng, Marketing Director at Thortech. "For any high performance OC or gaming system, the efficiency and quality of the power supply is critical. That is why the full line of Thortech Thunderbolt PLUS Series is 80PLUS Gold certified and equipped with the innovative interactive PSU iPower Meter to provide users with 100% control and monitoring of their PSU."
GAINWARD OVERCLOCKING CONTEST - AUGUST 29 TO SEPTEMBER 26
Prize details, leaderboards and competition rules: http://www.3dmark.com/competitions/gainward-overclocking/
###
About Futuremark Corporation
Futuremark Corporation creates the world's most popular benchmarks and PC performance tests. Futuremark's free 3DMark, PCMark and Peacekeeper tests have helped millions of people measure and improve their PCs' performance for games, media, applications and web. Futuremark Games Studio creates original games with new and entertaining gameplay such as Hungribles, a skill shot puzzle game for iPhone and iPad and Shattered Horizon, a zero gravity FPS for PC. The studio is currently developing Unstoppable Gorg for PC, Xbox LIVE Arcade and iPad and has one further unannounced title in development. Futuremark has offices in Saratoga, California and Helsinki, Finland. http://www.futuremark.com/
About Gainward
Gainward was founded in 1984 with a commitment to develop the most advanced graphics accelerators in the industry and ensuring the highest level of customer satisfaction. Received great reputation for manufacturing of leading edge products for the enthusiastic market. Gainward "Golden Sample" (GS) and "Golden Sample Goes Like Hell" (GS-GLH) are two signature synonyms for aggressive overclocked and extreme overclocked graphics cards in the gaming society. In 2010, Gainward successfully released innovative brand new thermal solution, Gainward "Phantom series" which interprets Gainward innovative R&D ability and adopts the best-in-class materials for enthusiastic gamers. As one of the top graphics cards leading brands, Gainward continues to provide cutting edge products with excellent quality. Furthermore, Gainward brand name symbolizes our belief in gaining trusts and respects from our valued customers. With Headquarter based in Taipei, Taiwan, factory in Shenzhen, China and European Headquarter in Munich, Germany. Gainward is ambitious to address worldwide market and cooperates closely with its globally localized channel partners. For further information please visit http://www.gainward.com
Last updated: Apr 7, 2020 at 12:05 pm CDT
PRICING: You can find products similar to this one for sale below.

United States: Find other tech and computer products like this over at Amazon.com

United Kingdom: Find other tech and computer products like this over at Amazon.co.uk

Australia: Find other tech and computer products like this over at Amazon.com.au

Canada: Find other tech and computer products like this over at Amazon.ca

Deutschland: Finde andere Technik- und Computerprodukte wie dieses auf Amazon.de
Related Tags