SanDisk Corporation, a global leader in flash memory storage solutions, today introduced the SanDisk Ultra solid state drive (SSD) for the retail market. The new SSD can extend the life of desktop and notebook PCs, and offers greater performance, durability and power efficiency than a hard disk drive.
The SanDisk Ultra SSD is a convenient drop-in solution for technology enthusiasts looking to upgrade their own PCs for an enhanced user experience. The new SSD features: Fast Performance, Power Efficiency, and Long-term Reliability.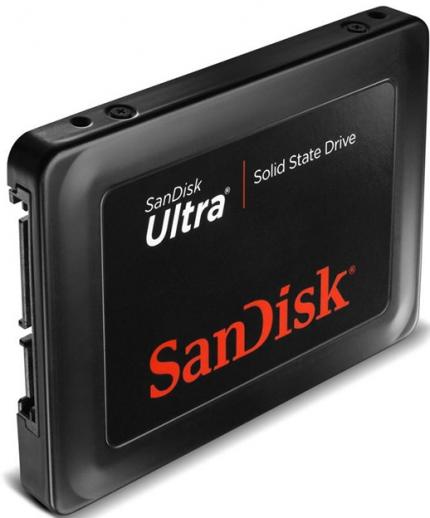 • Fast performance: the drive's up to 280 megabyte per second (MB/sec) sequential read and 270 MB/sec sequential write speeds deliver fast data-transfer rates; up to 3 Gb/s random speeds surpass other SATA II SSDs and enable faster system boot and application launch times
• Power efficiency: the drive's low power consumption extends battery life, and with no moving parts, the SSD offers silent operation
• Long-term reliability: Mean Time Between Failure (MTBF) of up to 1,000,000 hours
"Replacing a computer's hard disk drive with the SanDisk Ultra SSD is more cost effective than buying a new PC," said Kent Perry, director, product marketing, SanDisk. "Our new SSD delivers greater speed and reliability than a hard disk drive at an affordable price."
The drive comes in 60 gigabyte (GB), 120GB and 240GB capacities carrying MSRPs of $129.99, $219.99 and $449.99, respectively. Consumers in the United States can order the drive now from online retailers such as www.newegg.com.
Last updated: Apr 7, 2020 at 12:05 pm CDT