The RunCore T50 mSATA is based on the SandForce SF-2281 controller and offers sequential transfer rates of up to 550 MB/s for reads and 470 MB/s for writes. The maximum I/O performance of 60,000 4 KB random write IOPS and 35,000 random read IOPS delivers significant performance for many application scenarios. The product is compatible with SATA 6 Gb/s and supports mainstream operating systems such as Windows, Mac OS X, Linux, Unix, Solaris or Vxworks. RunCore's T50 mSATA SSD is available in three different capacities: 30GB, 60 GB, and 120 GB. All come with a 3-year warranty.. The product is aimed at high-end portable laptops and can greatly reduce the loading times for documents or the operating system, and accelerate web browsing and overall system performance noticeably. In addition, SSDs help to maximize battery life.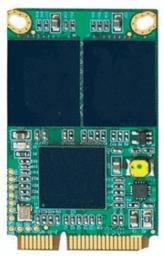 RunCore'sI50 mSATA delivers sequential transfer rates of up to 280 MB/s for read and 270 MB/s for write operations as well as a maximum I/O performance of 45,000 4 KB random write IOPS and 30,000 random read IOPS. This product targets tablets and light laptop compatible with SATA 3 Gb/s.
The RunCore Lite mSATA is based on the SMI controller, which is especially designed for OEM applications at reasonable cost: 16GB is priced at $28 while the 32GB model costs$38. They can be used for netbooks, MIDs, tablets and other similar products.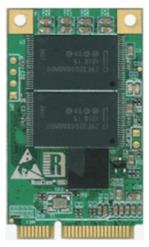 As far as pricing is concerned, the 60GB T50 will be available for $198, while the 120GB will be priced at $358. The 60GB of I50 is priced at $178 and 120GB is $308. The three models of RunCore mSATA will be in mass production in late July 2011. For more information, please visit the RunCore homepage (www.runcore.com/en) or contact a RunCore representative via email at sales@runcore.com.
Last updated: Apr 7, 2020 at 12:05 pm CDT