Embrace Dual Personalities
TAIPEI, Taiwan, April 28, 2011 - Tick-tock, tick-tock, one generation, the next generation! The much-anticipated Intel Z68 platform will join the party in late Q2 2011; the new generation brings all major advances over the previous platforms. In the past, if users were looking for extreme overclocking, it's P67. If users needed integrated graphics, then it's H67. Now, what you really need is hybrid of the two chipsets, the superb Z68, which could be the most interesting talk this year, bringing together the P67 native OC performance, plus the H67's support for graphics.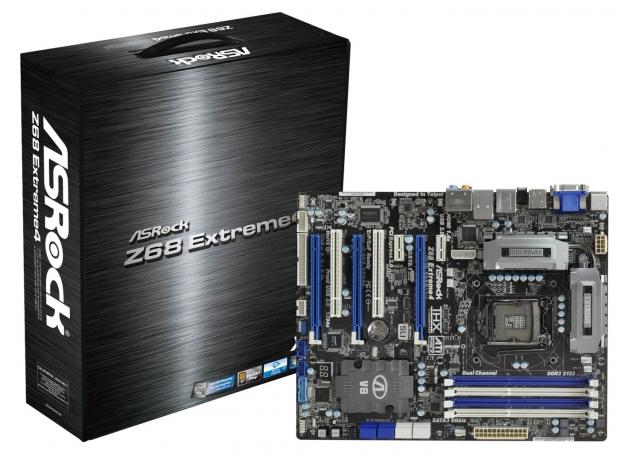 ASRock Inc., the global leading motherboard manufacturer is proud to present its latest Z68 express chipset motherboard series. Commenting on the news release, James Lee, V.P. of ASRock Sales and Marketing, is with confidence. "Tech generation comes one after one. It is our responsibility to keep users in the know. As we always apply the world's best motherboard technology to our products, we'll have a competitive advantage." he states. "We're trying to make all points running on our Z68 lineup to drive performance up. We're keen on delivering a Happy Building experience to ASRock fans!" said James Lee. "Paired with the strongest processor microarchitecture", ASRock believes their latest Z68 express platform can deliver the best kit to users.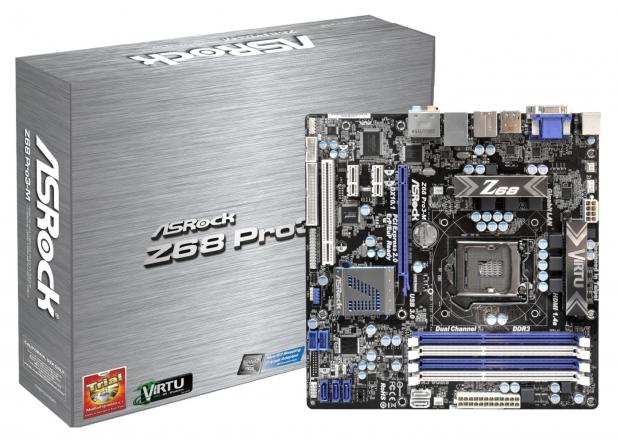 Designed for the most demanding technology, ASRock's brand new Z68 platform motherboard series not only takes advantages of dual personalities but also gives users the performance they demand.
Hybrid Chipset Brings Advanced Features
Intel Smart Response Technology & Lucid Virtu
The ASRock Z68 motherboard offerings provide a powerful performance. There are two major new technologies to this hybrid platform. First one is the Intel Smart Response Technology. For users who are tempted to connect the SSD and HDD on ASRock Z68 motherboard series, the Intel Smart Response Technology can make the SSD become the "Cache of the HDD" to boost up the HDD access speed.
- The numbers are stunningly good. The performance of PCMark 05 HDD and boot time are increased hugely.
Another technology pointed out to be part of the Z68 is Lucid Virtu. It's a software GPU virtualization technology that will allow dynamic switching between the GPU of the Sandy Bridge processors and a discrete graphics card, without the need for a system reboot. It makes the switch based on which application is using the graphics subsystem at the same time. Lucid is designed to work with all second-generation i3/i5/i7 processors, automatically assigns the GPU or external graphics card to do the jobs.
- Lucid Virtu software will dynamically assign tasks in real time to the best available graphics resource based on power, performance and features. In video file convert testing, the convert speed on the integrated Intel HD graphics is 235.48% faster than external Nvidia GTX580 graphics card on ASRock Z68 motherboard.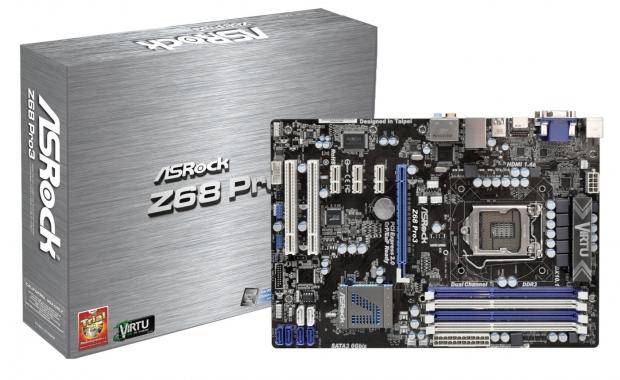 Brilliant Software Tools To Achieve Ultimate Performance
XFast USB, On/Off Play Technologies
XFast USB is best known for its incredible performance boost, which allows users to enjoy the world's fastest USB transfer speed. It can not only possibly double the USB transfer speed but also shorten the file-copy time significantly. To drive performance up, all you have to do is just simply enable XFast USB on your ASRock Z68 motherboard series.
USB 3.0 Performance Comparison
- As you can see, USB 3.0 transmission speed has improved 185.52% when comparing with other motherboards without XFast USB.
The innovative On/Off Play Technology provides a modern and convenient digital life. Even when the system is powered off (in ACPI S5 mode), On/Off Play still ensures users to enjoy the great audio experience from the portable audio devices through the PC speaker. To facilitate computing environment, ASRock also bundles a free 3.5mm audio cable with its Z68 Extreme4 motherboard package.
Stupendous Build Quality Delivers The Most Reliable Computing Experience
DuraCaps & Digi Power
In addition to the software support of Z68 boards, ASRock has put great efforts on building its hardware components as well. The ASRock signature DuraCaps on Z68 Extreme4 are 100% Japan-made high-quality Conductive Polymer Capacitors; these solid caps represent long life and stable performance.
Another highlight here is the Digi Power design. Traditional motherboards are mostly equipped with analog Pulse-width modulation (PWM), which might brings users annoying problems that the CPU power supply is not stable enough, hence affects the computing efficiency. To improve CPU power solution, ASRock Z68 Extreme4 adapts digital Pulse-width modulation, providing CPU Vcore voltage more efficiently and smoothly. On the other hand, the advanced V8+4 power phase design signatures tough components and smooth power delivery to the CPU as well.
Z68 Lineup : Z68 Pro3 & Z68 Pro3-M
Besides the flagship board Z68 Extreme4, the long-awaited Z68 motherboard series comes with another two models - Z68 Pro3 and Z68 Pro3-M. Both two models are focused on value, but that needn't mean bargain basement.
Z68 Pro3, ATX form factor, supports dual channel DDR3 2133 memory, Intel HD graphics with Built-in Visuals, USB 3.0 and SATA3. Users will get onboard VGA outputs such as D-Sub, DVI-D and HDMI display ports as well. Other noteworthy features include XFast USB Technology, graphical UEFI BIOS, all-in-one AXTU tuning program and the support for 7.1 CH HD audio.
Z68 Pro3
Z68 Pro3-M, Micro ATX form factor, supports four DDR3 2133 memory slots, Intel HD graphics with Built-in Visuals and comes with four VGA output options : D-Sub, DVI-D, HDMI and DisplayPort. As for software aspect, the board, like other Intel Z68 platforms, is also equipped with XFast USB Technology, graphical UEFI, AXTU programs.
Z68 Pro3-M
Interestingly, the newly-launched Z68 Motherboard series has bundled with Cyberlink MediaEspresso 6.5 Trial software. It supports Intel Quick Sync Video hardware transcoding and is optimized for second generation Core i7, i5, and i3 processors to accelerated conversion of all your favorite media files for your favorite portable players. The added software is a fabulous piece of kit and makes your digital life so versatile.
When considered alongside Intel's Sandy Bridge, which also offers up integrated graphics, the landscape for processors has shifted. Stunning performance with the added bonus of Intel technologies, the ASRock Z68 motherboard series will definitely serve pretty much all your needs!
About ASRock
ASRock Inc. is established in 2002, specialized in the field of motherboards. Instead of just being an OEM manufacturer, ASRock strives to build up its own brand. With the 3C design concept, "Creativity, Consideration, Cost-effectiveness", the company explores the limit of motherboards manufacturing while paying attention on the eco issue at the same time, developing products with the consideration of eco-friendly concept.
ASRock has been growing fast and become world third largest motherboard brand with headquarter in Taipei, Taiwan and branches in Europe and the USA. The young and vibrant company targets at entry to mainstream segment MB business, owning reputation around the world market with its reliability and proficiency. Further information, please visit http://www.asrock.com/.
Last updated: Apr 7, 2020 at 12:04 pm CDT