MSI Introduces New Generation of Big Screen Laptops
MSI Introduces New Generation of Big Screen Laptops
Introducing MSI's ten new generation, big screen laptop computers. They include the 15.6-inch CX640 & CR640, GE620 & GR620, GT680 & GX680, and FX620DX & FR620 as well as the 17.3-inch FX720 & FR720. These high performance machines all pack Intel® second generation Core i processors and are ideal for work or school. They also feature incredibly crisp, clear wrap around sound courtesy of THX TruStudio Pro, SRS, and Dynaudio Sound. These laptops are the answer for those who work hard and play hard.
Eric Kuo, associate vice president for global sales, MSI Notebook, notes that MSI is rolling out 10 new generation laptops, including the latest additions to the G gaming series, the powerful and sexy F Series, and the classic C multimedia series. They come with Intel's robust new second generation Core i processors and an internal display chip for superior resolution. Their incredible performance capabilities and mobility make them perfect work stations and, when you need a break, the expertly wrought wrap around sound offers outstanding multimedia entertainment.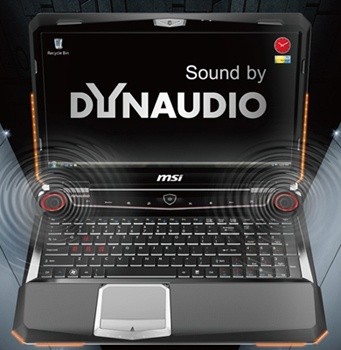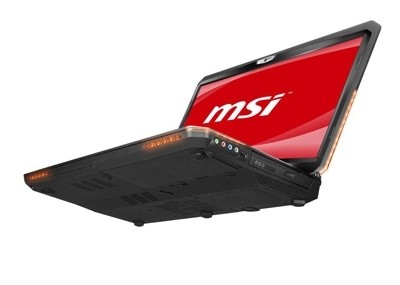 Kings of gaming-MSI GT680 & GX680
Most powerful in history: The GT680 and GX680 gaming laptops feature the Intel second generation Core i7 quad core CPU. Laboratory tests prove that they are the most powerful notebook computers in the world...ever. Authoritative media organizations from around the world have had nothing but praise for them at the planet's largest computer shows, including CES in the USA and Germany's CeBIT. They also come with MSI's own TDE (Turbo Drive Engine technology) and the DirectX 11-supporting nVidia GeForce top-end discrete graphics card, four DDR3 memory slots, and accelerated dual hard disk architecture, bringing together PC power and high mobility. Your can be sure that these NBs will have your back when the bullets start flying or you're caught in an ogre ambush in a 3D computer game.
Ultimate in wrap around sound: MSI's GT680 and GX680 gaming NBs feature the best wrap around sound performance available. MSI worked closely with Dynaudio to design superior wrap around sound. Engineers carried out tests numbering in the tens of thousands to determine the ideal speaker locations for unimpeded sound reproduction to maximize your gaming fun. But to further enhance the sound experience, MSI incorporated cinema-grade THX TruStudio Pro smart wrap around sound into the GT680 and GX680, so whether you're playing a game or listening to music, these machines are your best choice.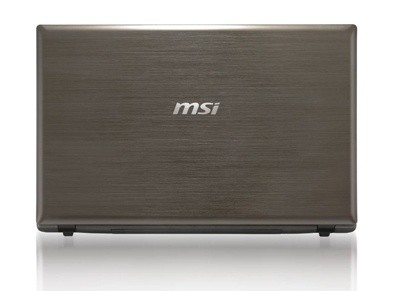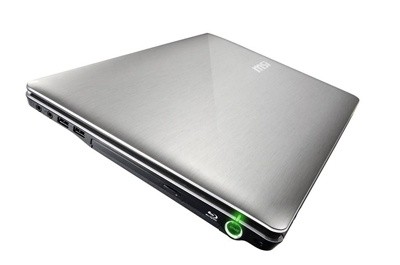 Top choices for gamers-MSI GE620 & GR620
Super performance: MSI's new generation GE620 & GR620 gaming notebooks feature Intel's second generation Core™ i7 quad core processors with Intel's new generation Turbo Boost 2.0 to optimize performance in each core. The GE620 even sports the DirectX 11-supporting nVidia GeForce GT 540M discrete graphics card which provides display resolution so fine that you can see every detail of distant fortresses, vastly boosting game realism.
Sound doesn't get any better: The new generation GE620 & GR620 gaming NBs boast MSI Premium Sound which reproduces any music type or frequency faithfully from quality internal speakers, using professional, theater-grade THX TruStudio Pro smart wrap around sound. And to maximize your video entertainment experience, the GE620 & GR620 come with an HDMI port, so any type of high-fidelity, high-definition video can be played on your NB, but viewed via a cable on a large LCD television screen.
Top choices for business-CX640 & CR640
High performance, high security: MSI's all new CX640 & CR640 multimedia notebooks feature new generation, high performance Intel second generation Core i processors. The powerful CX640 & CR640 require only half the time of other notebooks to boot up. Multimedia file conversion, synchronization, and compilation capabilities have been greatly enhanced. Security was a top priority in the design of the CX640 & CR640 multimedia laptops as is evidenced by the structural design reinforced to enhance hard disk shock protection. What's more, MSI's Time Stamp backup and recovery completes data backup in seconds, so your data is also more secure. With one layer of hardware protection and one layer of software protection, you can rest assured that your data is fully safeguarded. Best choice for multimedia: MSI's CX640 & CR640 come with new generation SRS PC Sound for natural, wrap around, high fidelity sound whether you use the built-in speakers, external ones, or headsets. So after a hard day of work or study, these laptops are designed to satisfy your need for crisp, clear sound. The CX640 & CR640 also feature MSI's own ECO power saving technology, providing you up to 8 hours of extended battery use per charge.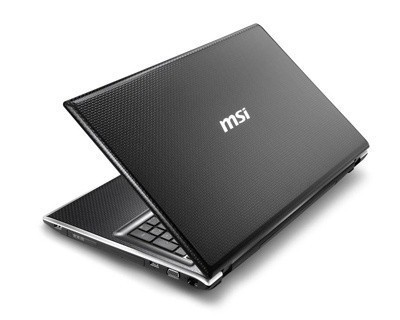 Top choices for performance-FX620DX, FR620, FX720, FR 720
Blazing fast multimedia performance: The latest additions to MSI's F Series of notebook computers include the 15.6" FX620DX & FR620 and the 17.3" FX720 & FR720 which pack the new generation high performance Intel second generation Core i5™ processor, marking a huge improvement in performance over previous generations. The FX720 sports the nVidia GeForce GT520M discrete graphics card, while the FX620DX comes with the GeForce GT540M discrete graphics card with 1GB of internal display memory. It also supports DirectX11 for greatly enhanced display resolution. The FR620 and FR720 are equipped with the Intel HD Graphics 3000 internal graphics chips which is so advanced that its performance is on par with that of discrete graphics cards, giving you smooth, hiccup-free performance even when you're viewing HD videos.
Enhanced size and performance for enhanced enjoyment: The blazing fast FX620DX, FR620, FX720, and FR720 notebook computers all come with MSI's own Premium Sound to provide you with an unprecedented sound experience. To bring MSI Premium Sound into full play, MSI worked side by side with internationally renowned sound designers at Creative to create cinema-grade THX TruStudio Pro smart wrap around sound, so regardless of the music type or frequency band your laptop is cranking out, the sound will be crystal clear. While the speakers reproduce each note faithfully, the Smart Volume and Surround technologies are designed to create the perfect ambiance to go with it.
Last updated: Apr 7, 2020 at 12:04 pm CDT
PRICING: You can find products similar to this one for sale below.

United States: Find other tech and computer products like this over at Amazon.com

United Kingdom: Find other tech and computer products like this over at Amazon.co.uk

Australia: Find other tech and computer products like this over at Amazon.com.au

Canada: Find other tech and computer products like this over at Amazon.ca

Deutschland: Finde andere Technik- und Computerprodukte wie dieses auf Amazon.de
Related Tags