Team Group Launches TP-1023 Sporty External HDD with USB 3.0 Interface
The TP-1023 external HDD Team launched in 2010 is integration between the wild speed and luxurious design of a sports car. With the USB3.0 interface, TP-1023 delivers a transfer speed up to 5Gbps, which makes TP1023 runs as fast as a sport car! Under the Ferrari red surface coating, T1023 is fully packaged with functions that make itself stands out from any other external HDD on the market.
In addition to its eye-catching sports car design and coating, TP1023 is equipped with sports car like shock absorbent performance. The suspension design can significantly enhance the shock resistance ability. Passed Team Group's 130 falling tests (which has exceeded the industrial specification), the suspension on the TP-1023 provides the best protection for both the hard drive and data within.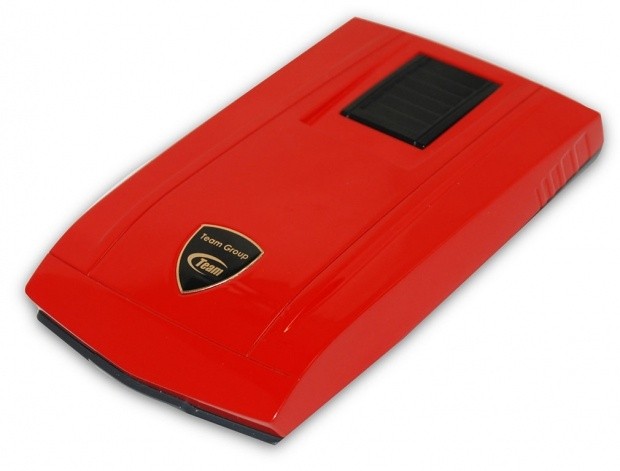 Environmental friendly: automatic suspend mode
The energy-saving deign of TP1023 is equipped with the automatic suspend mode to shut down the hard drive after idling for a particular period of time, which significantly reduce electricity consumption and saves energy. TP-1023 also comes in a green design which features the auto power management function.
Like no others : exclusive industrial design
The brand new TP1023 is an integration fashion and modern technology. The exclusiveness of T1023 won't let you find an identical external HDD in the market.
TP1023 is also equipped with many other smart abilities, such as file management and data backup. Moreover, TP1023 is also available with the USB2.0 and USB3.0 versions. All in all, the TP1023 will surely be the total mobile storage solution for any consumer who seeks for a sleek design mobile disk with powerful performance.
[img]2[/img]
Last updated: Apr 7, 2020 at 12:03 pm CDT