Viking Modular Uses Patent-Pending Technology to Deliver High-Density DDR3 Modules
Viking Modular Solutions, a division of Sanmina-SCI Corporation (Nasdaq: SANM), and leading manufacturer of innovative DRAM modules and Solid State Drive (SSD) solutions, today announced its DDR3 8GB Very Low Profile (VLP) Registered DIMM is available for immediate qualification. Suitable for the most demanding environmental conditions, this high-density VLP RDIMM is optimal for Original Equipment Manufacturer (OEM) customers in the telecommunications, enterprise, cloud and embedded computing markets that need the benefit of high density in a very low profile form factor.
Viking Modular is a leader in creating innovative DRAM packaging solutions that offer excellent signal integrity and thermal management. This latest DDR3 8GB VLP RDIMM uses mainstream 2Gbit DDR3 DRAM to deliver a cost effective, reliable, high-density solution, ideally suited for blade servers, storage bridge bay (SBB), AdvancedTCA (ATCA) and multiple space constrained high performance computing environments.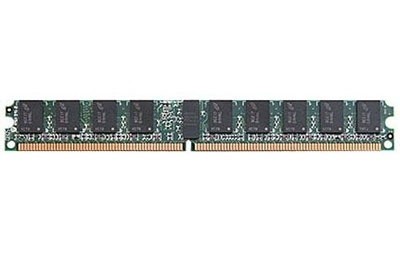 Built with Viking Modular's patent-pending BGA stacking technology, the DDR3 8GB VLP RDIMM features include:
• Superior Thermal Performance: -40 degrees C to 85 degrees C
• PC3-6400 to PC3-10600
• DDR3-1333 240-pin VLP Registered DIMM (w/Thermal Sensor)
• JEDEC Standard MO-269
• Thermal sensing energy management
• Low voltage option (1.35 and 1.5V options)
• Ruggedized enhancements
• Meets SWaP military COTS requirements
"Viking Modular continues to be at the forefront of developing leading DRAM packaging and stacking capabilities," said Adrian Proctor, Vice President of Marketing for Viking Modular Solutions. "This new DDR3 8GB VLP RDIMM allows our OEM customers in the enterprise server, storage and embedded markets the flexibility to upgrade new or existing platforms to maximum memory capacities."
Viking Modular Solutions is a product division of Sanmina-SCI. As a leading electronics manufacturing services provider, Sanmina-SCI continues to provide its OEM customers with cutting-edge technological development, industry certified manufacturing facilities and the benefits of a global supply chain with long standing, strategic partnerships.
Last updated: Apr 7, 2020 at 12:03 pm CDT