MSI G Series NBs Blazing Hot - Beat it! Global Video Gaming Competition
Jul 28, 2010 3:52 AM CDT
MSI G Series NBs Blazing Hot
Beat it! Global Video Gaming Competition
Quarterfinalists in one group in MSI's Beat it! World Video Gaming Competition has already been decided in the clash of battle. For the latest updates on this summer's hottest event, please go to http://beatit.msi.com. Sign up for other competition groups or check out the exciting games that are taking place all over the world.
As the world swelters
As the summer simmers, the G series notebook events that MSI has been holding around the planet are coming to a white heat. MSI invited world gaming champions Fnatic.MSI and US title holders the Evil Geniuses to take part in its Beat it! World Champion Challenge, so that anybody can see how MSI G series NBs handle in the hands of the world's best.
The Beat it! World Video Gaming Competition consists of various groups of competitors battling through different stages. The Fnatic.MSI CS 1.6 group was recently whittled down from several hundred teams to the final eight as the world gaming media and gaming enthusiasts around the globe alike remain riveted to the clashes and cheer players on. Defending world champions Fnatic.MSI feel that Beat it! is the most successful event that they have ever participated in.

Non-stop excitement around the globe
An MSI Notebook Department representative explained that individuals that have missed signing up for the competition don't need to jump off the nearest building just yet, because teams that qualify to compete in the Beat it MSI Cup finals to be held in Beijing, China on September 4 will have the opportunity to take part in other upcoming contests and MSI will continue to hold qualifying competitions until 30 August 2010. That said, the earlier you get a team together and jump in the melee, the better chance you will have of winning a spot in the finals.
The MSI spokesperson pointed out that anybody, regardless of age, gender, nationality, or where they are in the world, can sign up and take part in the competition as they battle it out for great prizes on MSI GT660s-the most powerful gaming NBs in the world. In addition, you can discuss gaming strategy and tactics and go toe-to-toe with electronic gaming champions Fnatic.MSI from Europe and the Evil Geniuses from the US. For rules, details on how to sign up, and information about exciting live events around the world, please go to http://beatit.msi.com.
The MSI spokesperson went on to say that MSI is holding great activities around the world this summer in coordination with the Beat it! World Gaming Competition and offering fantastic deals on laptops. For more information, please go to MSI's official global website at http://www.msi.com or the Beat it! website at http://beatit.msi.com. You'll also be able to take one of MSI's G series gaming notebooks for a test run.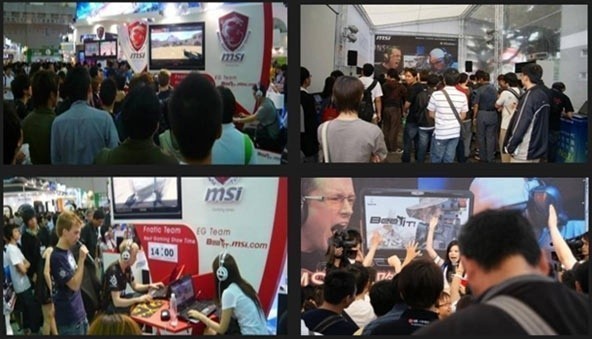 Live shots of MSI's Beat it! World Video Gaming Competition. Visitors experience MSI's latest, greatest G series gaming laptops up close and personal.
New levels of performance
MSI GX740 and GX640: These mean machines feature Intel's latest Core i5 processor with ATI Radeon HD5870 (GX740) and HD5850 (GX640) discrete graphics cards with 1GB GDDR5 of display memory for unprecedented gaming fun.
MSI GT660 and GX660: Built in coordination with world leader in sound design Dynaudio, the sound system used in the GT660 and GX660, the king of gaming books, comes with MSI's own Turbo Drive Engine (TDE) technology which revs up processor performance. With superior performance and sound, these ultimate gaming machines have set the pace for the competition.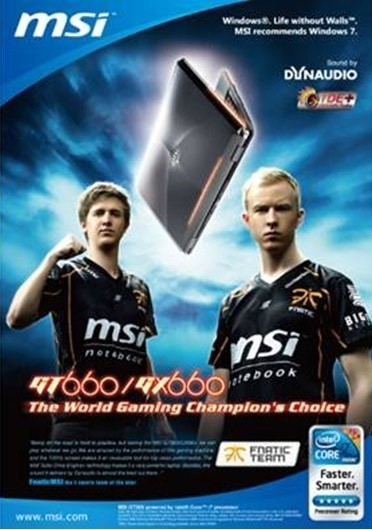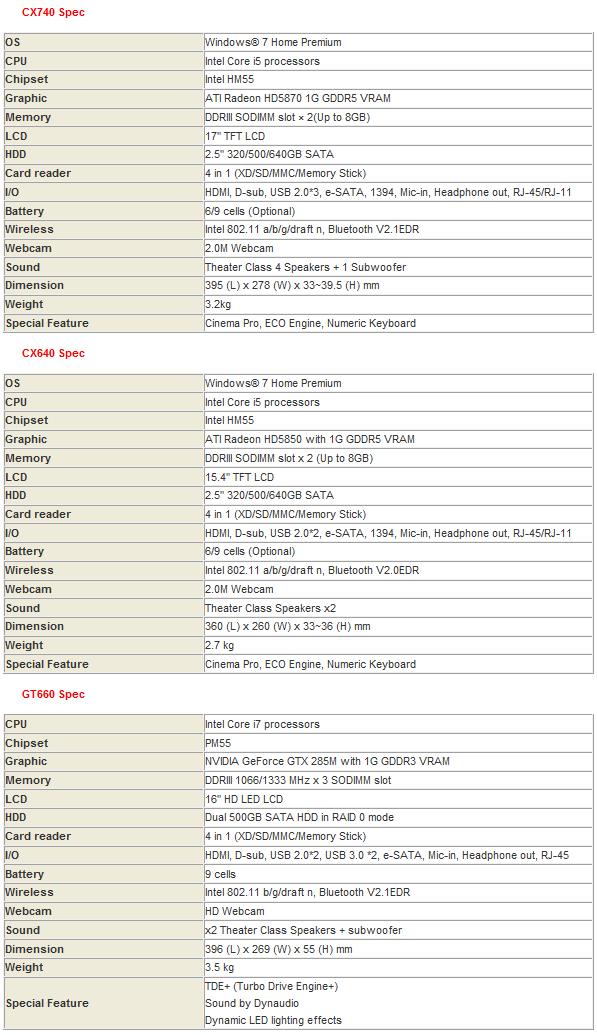 Last updated: Apr 7, 2020 at 12:02 pm CDT
PRICING: You can find products similar to this one for sale below.

United States: Find other tech and computer products like this over at Amazon.com

United Kingdom: Find other tech and computer products like this over at Amazon.co.uk

Australia: Find other tech and computer products like this over at Amazon.com.au

Canada: Find other tech and computer products like this over at Amazon.ca

Deutschland: Finde andere Technik- und Computerprodukte wie dieses auf Amazon.de
Related Tags