Active Media Products Launches IDE Flash Disk Module (DOM) Line
40-pin and 44-pin IDE DOM Modules Are Designed for Server and Embedded Applications
Fremont, California - July 26, 2010 - Active Media Products, a leading manufacturer of DOMs, SSDs and USB drives, today announced a new line of IDE Flash DOM (Disk on Module) drives that are smaller, lighter, faster and more reliable than rotating media, making them ideal for use in servers, networking, industrial, military and embedded applications. These new Parallel ATA flash disk modules are offered in 8GB, 16GB and 32GB capacities, built with highly reliable MLC NAND Flash.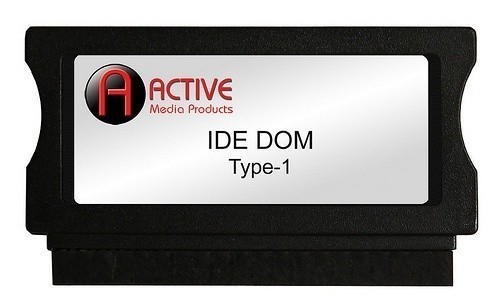 "We developed these PATA DOMs in response to demand from our industrial customers who need relatively small but highly reliable storage drives for use in server appliances," explained Active Media Products VP of Sales, Jerry Thomson. These DOMs have been validated on the latest Opteron™ 6100 (Magny Cours) server motherboards to ensure compatibility with the newest server hardware. Designed with industry standard 40-pin and 44-pin female IDE connectors, they are compatible with myriads of existing motherboards and systems.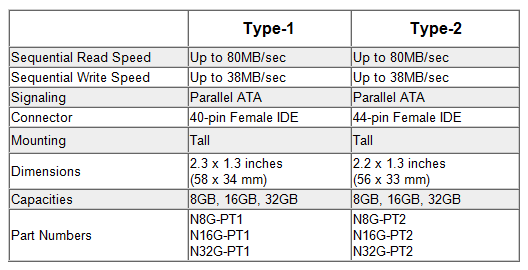 These new FDMs are available now through Amazon, or to OEMs directly from AMP at approximate prices as follows: 8GB models $63, 16GB models $85, 32GB models $159.
- Product Specifications
- Product Images
About Active Media Products
Based in the heart of Silicon Valley, Active Media Products LLC is dedicated to developing advanced new products with exceptional performance and reliability. Our focus on innovative product development enables us to bring new technology to market a step ahead of the competition. AMP is a leader in DOMs and small form factor SSDs and manufactures the Wink and the endangered species line of USB drives.
Last updated: Apr 7, 2020 at 12:02 pm CDT