ASUS Balances Slim Portability and Performance with the Latest U35 and U45 Notebooks
ASUS extended its lead in the thin and light notebook segment with two new U Series models that offer unprecedented performance while maintaining super slim form factors.
The ASUS U35 and U45 notebooks are powered by standard voltage Intel Core i5 or i3 processors, adding much-needed computing muscle to a breed of notebooks typically associated with compromised performance. The heat generated by standard voltage CPUs previously made their use unfeasible in super slim notebooks, but ASUS' engineers have found a way to incorporate them without any detrimental thermal effects.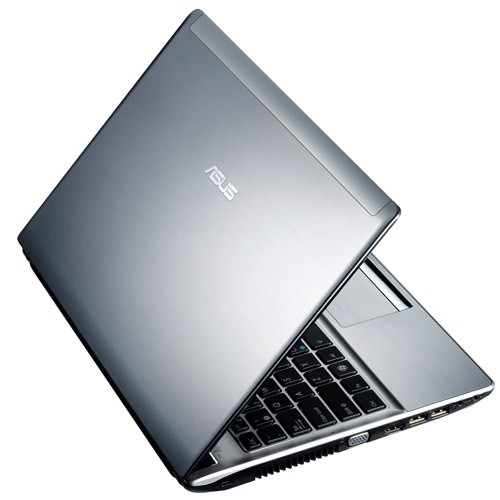 At its default frequency, the Intel Core i5 CPU is already a very capable processor in its own right. The U35 and U45 feature ASUS' exclusive Super Hybrid Engine (SHE), however, which is capable of intelligently increasing the frequency in order to handle heavy processing loads. Tests in PCMark05 have proven that the i5 450M processor of the U35 and U45 is capable of setting 10.3% higher CPU benchmarks* with SHE activated.
The ASUS U35 and U45 boast battery lives of over 10 hours, making them perfect devices for all-day, on-the-go computing. When performing less demanding tasks, SHE cuts back on the energy deployed, extending battery life to deliver a total battery running time of 11.5 hours. Further enhancing the energy efficiency of both notebooks is NVIDIA Optimus technology which auto-switches between the dedicated GeForce G310M and integrated GPUs to suit the intensity of the graphics being rendered-leading to additional power savings and longer battery life.
The ASUS U35 and U45 come in at under an inch thick, measuring just 14.8mm at their thinnest points. Their slender forms make them extremely lightweight, while brushed aluminum lids further contribute to keeping the notebooks' overall weights down. Despite their svelte profiles, the U35 and U45 are equipped with potent audio capabilities, delivering high fidelity sound through their Altec Lansing speakers, which are complemented by SRS Premium Sound technology.
Last updated: Apr 7, 2020 at 12:02 pm CDT