Fresco Logic Unveils 2-port USB 3.0 Host Controller Chip
Fresco Logic, a global fabless semiconductor company that develops and markets USB 3.0 connectivity solutions unveils its FL1009 two-port USB 3.0 Host Controller with PCI Express Gen II interface. Like its predecessor FL1000 controller, FL1009 is based on Fresco Logic's Patented GoXtream xHCI Accelerator Engine, which is capable of delivering unprecedented performance and is also optimized for low-power operation, while minimizing total system cost and design cycle time. Fresco Logic's SuperSpeed USB Logo Certified GoXtream xHCI Host accelerator allows each USB port to sustain full bandwidth of USB 3.0 throughput and provides headroom to support next generation true 1080p high-definition video-streaming applications and UASP-enabled storage devices.
"The total worldwide market for SuperSpeed USB 3.0 is expected to reach over 1 billion units in 2013, the availability of USB 3.0 Host is essential to the successful deployment and broad market adoption of SuperSpeed USB" Said Brian O'Rourke, Principal Analyst at In-Stat "Fresco logic is at the forefront of USB 3.0, the introduction of Fresco Logic' FL1000 last year and FL1009 now, makes them well positioned to help satisfy market demand."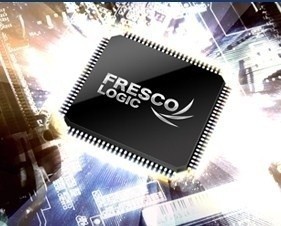 The FL1009 supports xHCI Rev 1.0 specification, USB 3.0 Rev 1.0 specification and is backward compatible with USB 2.0 and USB 1.1. On the host-side interface, the FL1000 is compatible with all systems that implement PCI Express Gen II and Gen I specification. The FL1009 is driver compatible with previously announced FL1000 PCI Express to USB 3.0 Host Controller, customers can benefit greatly by leveraging design effort and launching multiple product platforms at the same time. Fresco Logic offers customers a complete reference design kits including a hardware evaluation board, reference design files, Microsoft WHQL certified xHCI host driver, manufacturing tools, and documentation to accelerate customers product deliveries.
"Following successful mass production of our first host controller FL1000 this year, Fresco Logic demonstrated excellent execution again by rolling out a new two-port USB 3.0 host controller chip, FL1009, to meet customer requirements for different market segments" said Bob McVay, CTO of Fresco Logic, "Customers will benefit greatly by targeting specific products for their application, and will achieve time-to market advantage with a solution that offers the best cost vs. performance ratio available."
Fresco Logic will showcase the new FL1009 USB 3.0 host controller with unprecedented performance for data transfer at 2010 Taipei Computex; and also FL1000 one-Port USB 3.0 host controller in low power mobile application; In addition, Fresco Logic will demo a prototype high-performance digital video camera based on Fresco Logic's USB 3.0 Device Controller, which streams uncompressed 1080p HD video to laptop PC using Fresco Logic Host Chip.
Last updated: Apr 7, 2020 at 12:02 pm CDT