Mushkin Enhanced Announces New Redline Memory
Mushkin Enhanced, a global leader in high-performance computer products, announces the availability of new Redline memory kits with black, 8-layer PCBs designed especially for gamers and enthusiasts.
This new Redline Series launches with DDR3-1600 CL6 memory kits for Intel's LGA1366 and LGA1156 platforms. In the near future, more kits with different specifications will be available.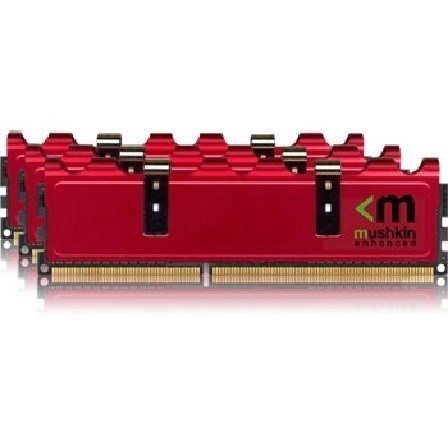 Due to a large number of requests for black PCBs, we've decided to out fit all Redline Series Kits from now on with black PCBs. You can recognize them by part numbers with "black" at the end. These new high performance memory kits are available now.
Part Numbers:
• 996805Black - 4GB (2x2GB) PC3-12800 6-8-6-24 1.65V Redline
• 998805Black - 6GB (3x2GB) PC3-12800 6-8-6-24 1.65V Redline
Last updated: Apr 7, 2020 at 12:01 pm CDT