Tuniq Releases Tower 120 Extreme Silver CPU Cooler
The Taiwan based PC thermal solution expert, Tuniq, has announced a new addition to their Tower 120 Extreme series of ultra performance CPU coolers, the Tower 120 Extreme Silver.
The high performance CPU cooler Tower 120 Extreme is esteemed as one of the best performing CPU coolers on the market with numerous awards and outstanding reviews all backing Tuniq's claims. The newly release "Silver" version retains all the cooling characteristics but now comes in a cool matted-silver color.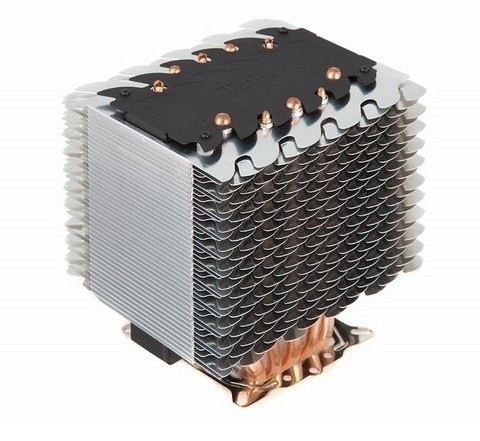 The Tower 120 Extreme Silver is packed with the same great accessories that came with the original version. Included are the TX-3 thermal compound (one of the best in the industry) and the Fan Controller, which allows better fan speed adjustment.
Last updated: Apr 7, 2020 at 12:01 pm CDT