Buffalo Ships MiniStation Cobalt USB 3.0 Portable HDDs
Buffalo Technology, a global leader in the design, development and manufacturing of wired and wireless networking and network and direct attached storage solutions, has announced the MiniStation Cobalt USB 3.0 portable hard drive, the latest generation of SuperSpeed external storage solutions which deliver interface speeds up to 5 Gigabits per second. Designed for mobility and equipped with USB 3.0 technology for extreme transfer rates, MiniStation Cobalt USB 3.0 can quickly store or back up massive amounts of high-resolution graphics, digital audio and video files, photos and other assets, in a compact and lightweight form, perfect for travel.
"Buffalo continues to deliver on the promise of producing high quality, high performance storage solutions that push the technological envelope," said Ralph Spagnola, vice president of sales at Buffalo Technology. "With the new MiniStation Cobalt USB 3.0, we are continuing a tradition of innovative, high-speed storage solutions that consumers have come to rely on year after year."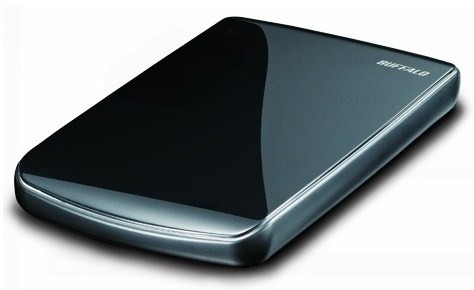 Delivering interface speeds 10 times faster than USB 2.0, the MiniStation Cobalt HD-PEU3 can store and move tons of photo, video, music and data files at speeds previously unavailable to USB portable storage. Additionally, the Cobalt USB 3.0 is backward-compatible with USB 2.0 and it works with PC and Mac®, so you can access your files from nearly any computer.
Included with the Cobalt USB 3.0 is Buffalo Tools, a feature-rich suite of optional PC performance enhancement tools which includes TurboPC, Backup Utility, ECO Manager, RAMDISK and SecureLock. Utilizing your PC's high speed RAM, TurboPC can increase file transfer rates by up to 25% over competing USB 3.0 portable hard drives. TurboPC also includes TurboCopy which provides additional system adjustments to increase performance substantially. Buffalo's Backup Utility is an easy-to-use and fully featured backup software for Windows PCs that can be used to back up one or multiple PCs with a single Buffalo external hard drive. ECO Manager is an energy efficiency tool designed to conserve energy and reduce laptop battery consumption by regulating the power usage of your Buffalo external hard drive, cutting power to the drive during extended periods of inactivity. RAMDISK is a simple utility that allows you to create a RAM disk on your Windows PC, providing a small, but extremely fast environment to work on files in. Lastly, SecureLock software provides complete control of the data encryption on your Buffalo external hard drive, providing security through password protection and software data encryption.
Pricing and Availability
The MiniStation Cobalt HD-PEU3 will be available in a variety of capacities up to 640 GB and will begin shipping in April 2010. It is backed by a limited one-year warranty that includes toll-free, US based 24/7 technical support.
Last updated: Apr 7, 2020 at 12:01 pm CDT