LaCie Unveils New USB "Keys" with Wuala Online Storage Inside
Today LaCie announced the LaCie CooKey and LaCie WhizKey, design by 5.5 Designers. The new USB flash keys are modeled after the award-winning LaCie iamaKey, which was recently issued a 2010 award by the internationally recognized Observeur du Design.
LaCie, the originator of the flat key-shaped design for USB flash keys, now presents two new unique designs. The LaCie CooKey and LaCie WhizKey are built with sturdy metal, making the surfaces tough and dependable. Additionally, the Gold SIP connector on the USB keys are both water- and scratch- resistant, making them some of the thinnest and most durable flash drive choices on the market.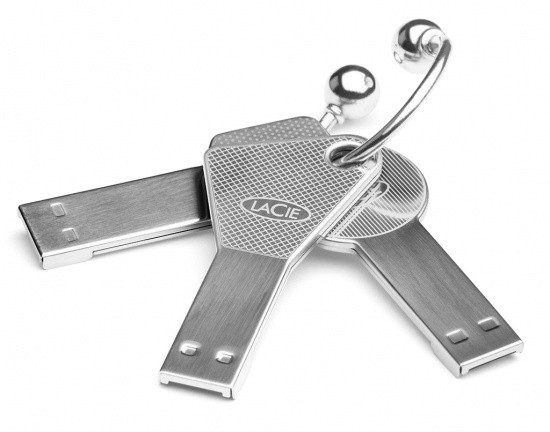 The LaCie CooKey and LaCie WhizKey offer more than a resilient surface and up to 32GB of storage--they include a complete storage experience by integrating an extra 4GB of online storage through Wuala.
Wuala, a company of LaCie, is an innovative online storage service that allows you to securely store, back up, share, and access files from anywhere. Simply upload files and set privacy settings for the files or folders you'd like to share - allowing your family, friends, and co-workers exclusive access to those files. Designed to provide the ultimate security, files on Wuala go through a special encryption procedure and are stored in different locations in the Wuala cloud. This means no one - not even employees of Wuala - can access the files or passwords, ensuring that all of your data is fully secure and easily accessible.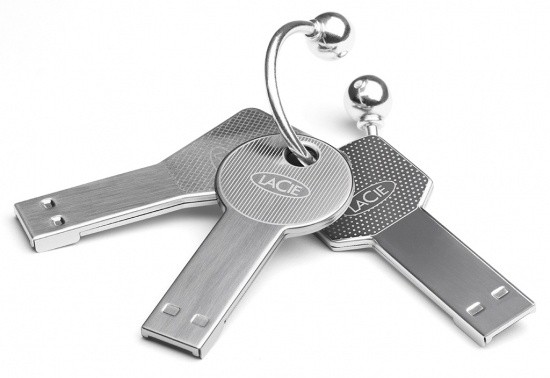 Now LaCie offers up to 4GB for two years on all LaCie flash keys - and 10GB of Wuala online storage for one year in combination with its hard disk storage products. These products now provide customers with more storage, as well as a more secure and convenient way to backup and share their digital content. If you would like to enjoy more gigabytes in Wuala, you can buy additional storage, or trade local storage without extra charge - one of the more novel features of Wuala. You simply trade, for example, 50GB on your computer, and get up to 50GB of Wuala online storage.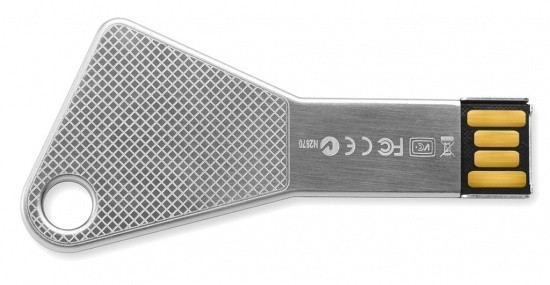 "We are excited to see the LaCie CooKey and LaCie WhizKey join a growing list of LaCie storage solutions that offer extra gigabytes of Wuala online storage for accessible and secure off-site storage," said Minh Le, Marketing Director, LaCie. "I can back up my most valuable data in an instant, and share files with family and friends, thanks to Wuala."
Availability
The LaCie CooKey and WhizKey will be available in 4GB, 8GB, 16GB, and 32GB capacities through the LaCie Online Store, LaCie Reseller+, and LaCie Corner, starting at the suggested retail price of $19.99 (excluding VAT).
Last updated: Apr 7, 2020 at 12:00 pm CDT