MSI Revs up P55 Lineup with SATA 6 Gbps / USB 3.0 Motherboard
MSI decided to rev up its high-end socket LGA-1156 motherboard lineup with the new P55-GD85. A part of this board's design seems to have been inspired from the ASUS P7P55D Premium, in which a PLX PEX8608 PCI-Express bridge chip has been used over the PCI-Express 1.1 x4 link from the P55 PCH to give out PCI-Express 2.0 x1 connections, which then drive the NEC D720200F1 USB 3.0 and Marvell 88SE9123 SATA 6 Gbps controllers on their optimal interface speeds of PCI-E 2.0 x1.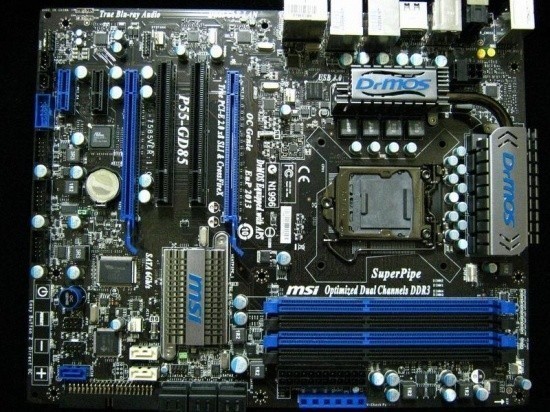 The CPU is powered by a 10-phase VRM, which is wired to four DDR3 DIMM slots. Expansion slots include two PCI-Express x16 (electrical x16/NC or x8/x8 depending on how they're populated), two PCI, and two PCI-E x1. One of these two is color-coded blue, and could be wired to the PEX8608, occupying its third port. Apart from the six SATA 3 Gbps ports the PCH provides, and the SATA 6 Gbps controller with its two ports, an additional controller provides two more SATA 3 Gbps ports and an IDE connector. Other features are standard issues for an MSI motherboard in this class: notably the OC Genie feature, centralized manual voltage measurement points, and support for both NVIDIA SLI and ATI CrossFireX.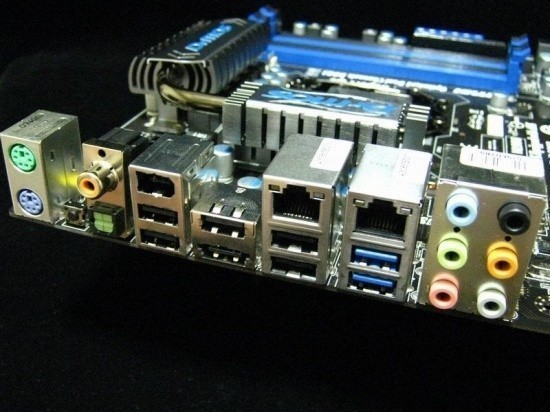 The rear panel includes 8-channel audio with optical and co-axial SPDIF connectors, two USB 3.0 ports color-coded blue, a number of USB 2.0 ports, two gigabit Ethernet connections, FireWire, and eSATA.
Last updated: Apr 7, 2020 at 12:00 pm CDT