Samsung Launches Open Mobile Platform: Samsung Bada - The Next Wave Of The Mobile Industry
Developers get the chance to create mobile applications for thousands of new Samsung handsets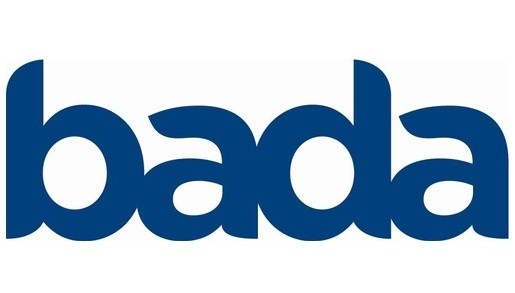 November 10th, 2009, Seoul, Korea - Samsung Electronics Co. Ltd., a leading mobile phone provider, today announced it will launch its own open mobile platform, Samsung Bada [bada] in December. This new addition to Samsung's mobile ecosystem enables developers to create applications for thousands of new Samsung mobile phones, and consumers to enjoy a fun and diverse mobile experience.
Samsung's new platform offers a genuine smartphone experience rich with mobile applications, new technology and possibilities to Samsung mobile phone users. The name 'Bada,' which means 'Ocean' in Korean, was chosen to convey the limitless variety of potential applications which can be created using the new platform. It also alludes to Samsung's commitment to a variety of open platforms in the mobile industry. Samsung Bada also represents the fresh challenges and opportunities available to developers, as well as the entertainment consumers will be able to enjoy once the new platform is open.
Based on Samsung's experience in developing previous proprietary platforms on flagship mobile phones such as Samsung Jet and Samsung Star, Bada provides an extremely stable offering for developers. Samsung Bada is also extremely simple for developers to use, meaning it's one of the most developer-friendly environments available, particularly in the area of applications using Web services. Lastly, Bada's ground-breaking User Interface (UI) can be transferred into a sophisticated and attractive UI design for developers.
Samsung will be able to expand the range of choice for mobile phone users to extend the smartphone experiences to a number of Samsung mobile phones. By adopting Samsung Bada, users will be able to easily enjoy various contents on their mobile.
Samsung Bada also enables mobile operators to create unique and differentiated mobile service platforms, offering applications and rich web content to their subscribers.
Samsung established its mobile application ecosystem through the 2008 launch of Samsung Mobile Innovator and the Samsung Application Seller site, and later launched Samsung Application Store as another key element of this offering.
Dr. Hosoo Lee, Head of Media Solution Center at Samsung Electronics, said, "By opening Samsung's mobile platforms, we will be able to provide rich mobile experiences on an increasing number of accessible smartphones." He added, "Bada will be Samsung's landmark, iconic new platform that brings an unprecedented opportunity for operators, developers and Samsung mobile phone users around the world."
The official website (www.bada.com) will open on November 10th and will feature a range of information on Bada including updates on product launches, SDK's, features, and event notices. Samsung will also host an official launch event for Bada in London, UK in December and will also unveil its Bada software development kit (SDK) to developers for the first time on this date.
About Samsung Electronics Co. Ltd
Samsung Electronics Co., Ltd. is a global leader in semiconductor, telecommunication, digital media and digital convergence technologies with 2008 consolidated sales of US$96 billion. Employing approximately 164,600 people in 179 offices across 61 countries, the company consists of two business units: Digital Media & Communications and Device Solutions. Recognized as one of the fastest growing global brands, Samsung Electronics is a leading producer of digital TVs, memory chips, mobile phones and TFT-LCDs. For more information, please visit www.samsung.com.
Last updated: Apr 7, 2020 at 12:00 pm CDT