Take A Virtual Trip To Explore The Future Of Urban Transportation With 'A Ride In 2049' Available Now On The Oculus Store
Oct 2, 2019 10:33 AM CDT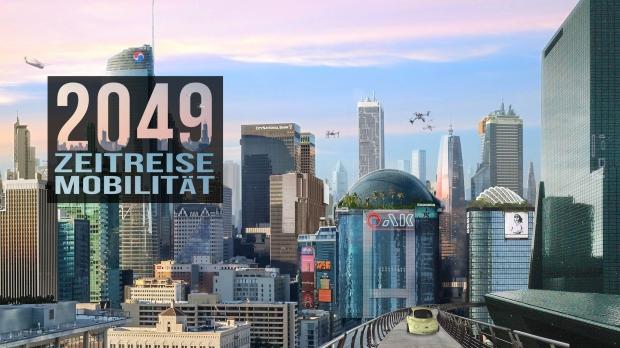 Boston, MA (October 1, 2019) - The renowned research institute and business technologies innovator Fraunhofer IAO has teamed up with Hessischer Rundfunk, one of Germany's public broadcasters and the VR production company expanding focus, to create a unique virtual reality experience. Using today's technology to predict the needs of the urban commuters of tomorrow, A Ride in 2049 is a transmedia VR experience that offers users a glimpse into the future of transportation in our increasingly cramped urban centers. Users will be able to explore virtual versions of Frankfurt, Chicago, and Los Angeles - from the present to the titular 2049 - and witness what potential innovations lie ahead for transit in major cities. These predictions are all based on actual research conducted by a team of international scientists and researchers from notable institutions like the Harvard Graduate School of Design and the Massachusetts Institute of Technology (MIT) Senseable City Lab.
During Wunderbar Together - a campaign that celebrates German-American friendship and the unique importance of relations between the two nations - A Ride in 2049 will journey across the US and Europe with stops at a number of community events, including the re:publica conference and the International Automotive Fair in Germany and throughout the US with stops in, and the upcoming HubWeek in Boston. The showcase that exhibits innovations revolving around business and industry, politics, education, culture, and science, will bring this innovative and interactive research to all curious minds who attend.
"As two of the world's leading innovators, this collaboration between the United States and Germany can help shape the future of transportation in major cities everywhere," said Bettina Oberhauser, Commissioning Editor at Hessischer Rundfunk. "The data gained from the survey will be invaluable for researchers and innovators across the globe."
"We received some incredible input from visitors who tried A Ride in 2049 at events in the US and in Germany earlier this year," said Patrick Ruess, Project Manager at the Fraunhofer IAO. "These issues affect people from all over the world, and it's extremely important for our research to gather as much information as possible so we are well-equipped to tackle these problems as they arise."
Related Tags