Seoul, Korea - September 17, 2019 - WEBZEN, a global developer and publisher of PC and Mobile games, released today the latest 10.0 update of its mobile MMORPG MU Origin.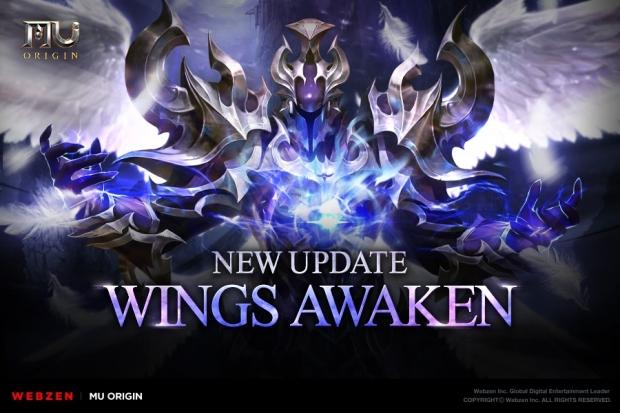 This 10.0 update brings new challenges to MU Origin including the new Wings Awaken, Reverse Individual Boss, Land of Nemesis, Battle of Olympus, Mate Relation and much more.
Wings Awaken allows players to have an opportunity to further strengthen their Reverse abilities, which are composed of Awaken Level and Symbol of God. As the Wings Awaken level increases, extra options will be acquired. The Starry Dawn item is required to level up Wings Awaken, and the items can be acquired from the Reverse Individual Boss which has been newly updated in game. When the Wings Awaken Level reaches certain points, Symbol of God slots will open for 3 grades and 5 types of Symbol of God.
The MU Origin 10.0 update adds Land of Nemesis, a new all-server clan-based PVP event, running every Tuesday and Friday from 21:30 to 22:00. Three clans can join the battle in the Land of Nemesis in order to get clan points, victory rewards, participation rewards or season ranking rewards, and the clan who gets the most points at the end of the battle will be victorious.
Battle of Olympus, an additional clan-based PVP event, takes place every Monday and Thursday from 21:30 to 22:00. Players can fight together with their clan members to kill the boss and enemy clans for various rewards including exclusive accessories and season rewards.
This new update also includes the newly added Mate Relation feature where players can forge a special relation with their friends for extra buffs. Closeness points can be acquired by winning a clan event or clearing a dungeon together while in the same party or group. After reaching 180 Closeness points, players can use those points to create a Mate relation with a friend.
Furthermore, a new Lake Necrosis map, Tarot Card - Emperor's Privilege, several tweaks, optimizations, and fixes are now available in MU Origin.
Last updated: Apr 7, 2020 at 12:12 pm CDT