Gumi Inc. is proud to announce the launch of in-game events this Autumn.
From August 28 to September 25, 2019, Summoners are in for a series of Autumn events all happening in Grand Gaia.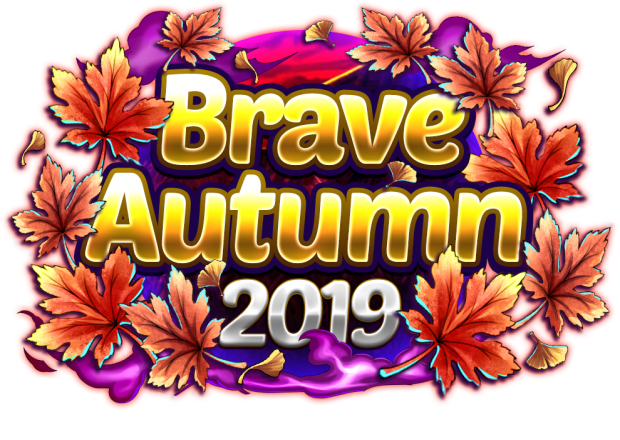 Here is what Summoners can look-out for:
BRAVE AUTUMN FESTIVAL 2019 LOGIN CAMPAIGN
(August 29 - September 25, 2019)
Log in daily during the Brave Autumn Festival 2019 and earn exceptional rewards:
Up to 9 Gems

Up to 3,300 Duilleagan Tokens

Elemental Golems

And many more!
BRAVE AUTUMN FESTIVAL 2019 UNIT OF CHOICE (UoC CAMPAIGN)
(August 29 - September 25, 2019)
The summer heat is gone and it is time to gather around to prepare for the cold. More hands will be needed and thus Brave Frontier is giving away one (1) free unit of Summoner's choice.
To receive this, all that Summoners have to do is log-in to Brave Frontier for twenty-one (21) days and they will get to choose a unit they have always wanted.
UoC features Raid Class 7 Units:
Hakuzo, Giselle, Vrana, Katerin and Czorag
AUTUMN DUNGEON: RE: GENERATIONS
(August 29 - September 25, 2019)
In modern times, the descendants of the druids have renounced their bestial ways for civilization. Feora , a moody, teenaged beastkin, takes a walk on the wild side when she encounters Hyshka, an aspirant of the Old Ways. Can this unlikely duo bridge the cultural gap to solve the woes of the woods?
Frolic in the forest dungeons to collect Duilleagan Tokens, and grab this chance to obtain a first mission clear Gem!
RE-RUN MOONLIGHT HARVEST DUNGEON
(September 11 - September 25, 2019)
It is said that every autumn in Aimyhr, a moon fairy descends upon the land to revel among the mortals during the annual Harvest Festival. As you stroll through the forests, you encounter a strange girl named QiuTong, who beckons you over for a round of games!
Gain various materials as rewards from playing "Autumn's Moonlight" and "Rabbit Chase!" in order to craft a unique sphere - "Gibbous Trinket", that is only available from this dungeon!