Available now for the Nintendo Switch, Enter the Gungeon's retail edition is packed with exclusive in-game content and other bonus items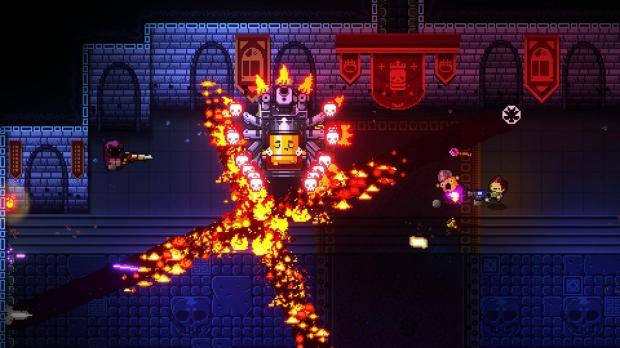 EDISON, NEW JERSEY - Aug. 6 - For the first time, ruthless bullet hell dungeon crawler Enter the Gungeon dodge rolls into North American retail stores for the Nintendo Switch, courtesy of distributor Nighthawk Interactive. The retail edition comes with all previously released downloadable content (DLC) including final DLC pack "A Farewell to Arms," the exclusive "Shotgun Kin" playable skin, the original soundtrack, as well as new collectibles including exclusive stickers, an exclusive Bullet Kin papercraft and reversible jacket artwork. This special retail package is available for $29.99 in stores including Amazon, Best Buy and GameStop.
From developer Dodge Roll and publisher Devolver Digital, Enter the Gungeon is a constantly evolving gunfight dungeon crawler that allows players to choose from a team of unlikely heroes as they battle their way to the bottom of the Gungeon in search of its ultimate treasure. In order to survive a challenging and evolving series of levels filled with the dangerous yet adorable Gundead and fearsome, formidably armed Gungeon bosses, players will stock up on and customize weapons of their own to defeat their foes, with hundreds of options to discover. While wrapped in charming pixelated visuals, Enter the Gungeon presents complex combat challenges that push players to constantly adapt their tactics over repeated playthroughs to truly master.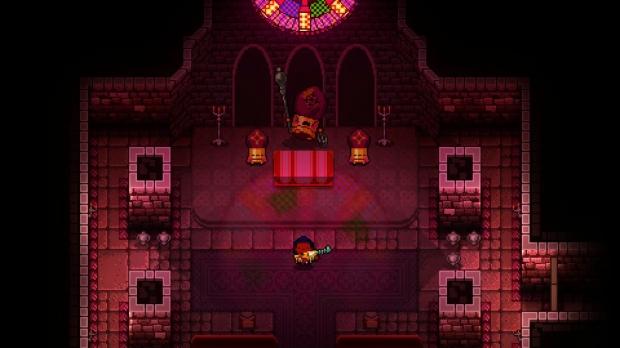 The retail edition of Enter the Gungeon comes packed with content and exclusives, including:
Retail Exclusives - The physical version comes equipped with the exclusive "Shotgun Kin" playable skin, reversible jacket artwork, the game's original soundtrack, limited edition stickers and an exclusive Bullet Kin papercraft.

Previously Released Content - Players who pick up the game at retail can battle through all previously released DLC, including the final update, "A Farewell to Arms."

Local Co-op - When the bullet hell becomes too hellish or if there aren't enough bullets flying around the screen, players can grab a friend for local co-op to crusade through the Gungeon together.

The Legendary Gungeon - The constantly-evolving bullet hell fortress blends hand-designed rooms within a procedurally-generated labyrinth bent on destroying all that enter its walls as it continually raises the stakes and the challenges.

The Cult of the Gundead - The Gungeon is littered with zealous Cult of the Gundead, disciples of the gun that will stop at nothing to defend their temple. Each enemy type wields unique firing patterns that players will need to learn in order to survive.

The Gungeoneers - Several unlikely heroes are at the player's disposal, each burdened by a deep regret and in search of a way to change their past, no matter the cost. Filled with equal parts courage and desperation, these adventurers won't hesitate to do what it takes to make it to their goal alive.

The Guns - Players discover and unlock scores of unique guns, each with its own unique tactics and ammunition. These guns unleash everything, from the tried-and-true medley of missiles, lasers, and cannonballs to the bizarrely effective volley of rainbows, fish, foam darts, and bees. Yes, bees.
Enter the Gungeon is available now for Nintendo Switch at North American retailers for $29.99. The game is rated T for Teen by the ESRB for Fantasy Violence, Blood, Suggestive Themes, Alcohol Reference.