Rotor Riot's Next-Gen Controller Allows Gamers To Play Console, PC And mobile Games On Iphone, Ipad And Ipod Touch
18th July, 2019 - Rotor Riot announce the release of its next-gen version of the world's first wired controller for mobile that supports L3/R3 fire buttons on the joystick, and it is available now at apple.com and select Apple stores.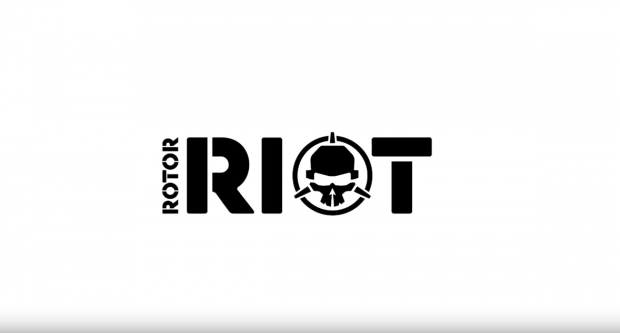 Roto Riot is the only MFI (Made for iPhone) certified controller with clickable thumbs sticks. Rotor Riot operates exactly like a console game controller and is superior to wireless game controller. Gamers can use Rotor Riot to play all controller-compatible mobile games like Fortnite, along with console games using PlayStation4 Remote Play and OneCast and PC games using Steam Link, Shadow and Moonlight Game Streaming apps on an iPhone, iPad and iPod Touch.
Priced at $49.99, this full featured gaming and drone controller is compatible with all iOS devices with a Lightningâ"Ã,¢ connection running iOS 7 or later. Rotor Riot is a Lightning connected controller that assures gamers a clean, interference and latency free hook up for a superior gaming experience. In addition, the zero-gravity arm securely holds your device in place while providing a superbly balanced system for hours of tireless gameplay.
Rotor Riot's wired controller draws less energy than a pair of earphones and now with its pass-through charging port, users can charge their device while playing their favorite game.
Rotor Riot has also teamed up with Ludu Mapp - a companion app for mobile gamers. Ludu Mapp is available worldwide and provides information regarding the mobile games that are controller compatible (over 1,000) along with curated categories, hand-picked offers, game walkthroughs and tips and controller updates.
For more information or to purchase Rotor Riot, please visit www.apple.com/shop/product/HNEV2
Trailer:
PS4 Trailer:
For more information, please visit https://www.rotorriot.com/gamecontroller/
Last updated: Apr 7, 2020 at 12:12 pm CDT
Related Tags